Social bars help you add your social media profiles' links inside a beautiful bar that help you visitors to follow/like/+1 you on different social sharing sites. You will find great scripts to add social bars on your website here. And if you are a web designer then I don't think you would rather not give it a try… After all these social bars are responsive mobile friendly and built with HTML5,CSS3, jQuery like modern web languages. Thanks to Codecanyon great web designers who took time and create such an amazing scripts for newbie web designers.
Best Responsive Social Bars Scripts
Social Sidebar – CSS Social Bar with Icons
Social Sidebar gives you css social bar with icons in which you can easily link your Fan Page any URL that you wish. Easy to use the beautiful and colorful Social Sidebar for their own website. Simply insert into the existing CSS file and enjoy the new Social Side-Bar. Created with rounded corner, box-shadow and share button.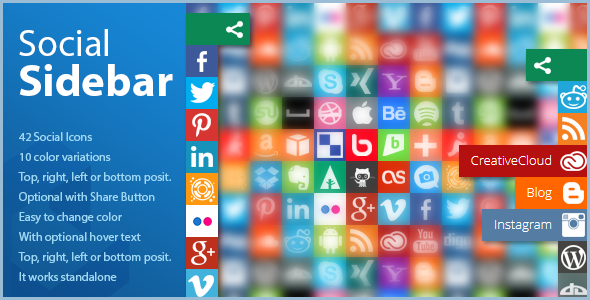 Pure CSS3 Social Bar
Pure CSS3 Social Bar it is very useful script for any website. You can use it with or without share button. Also you can add a number of social buttons that you need.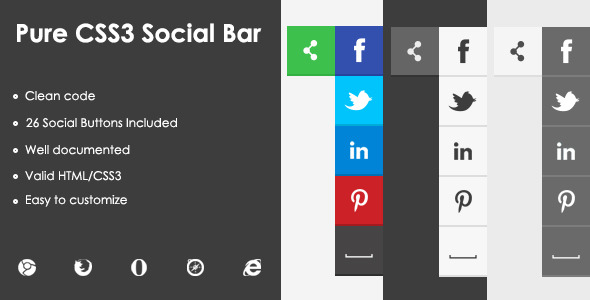 CSS3 Social Sidebar
CSS3 Social Sidebar adds social links to the side of your website quickly and easily with this highly customizable set of styles, icons, and HTML!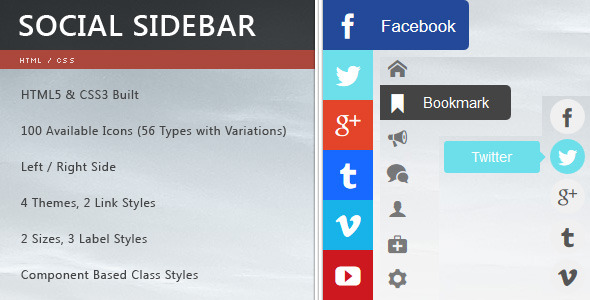 CSS3 Social Bar
CSS3 Social Bar is a pure HTML5/CSS3 social bar. Social bar works on all major browsers. Social bar is easy to edit and integrate into any website.