Getting a site index in search engines is very important. For this, there is a thing called sitemap, which means the whole structure of your website containing all links, images, videos will exist in only single page in XML/HTML format. The search engines easily read about your site time to time by viewing your site's sitemap which will be submitted in the webmasteral center.
Google the biggest search engine also uses sitemap in order to know about the new activity on your site and quickly index that post/page into search engine. From my personal experience there are over 10 WordPress plugins that automatically generate an xml as well as html sitemap which will then easily submit into the webmasters tools of the search engines like Google, Bing, etc.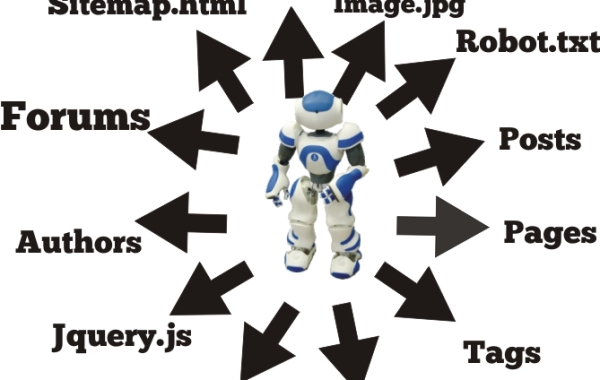 Generate XML and HTML Sitemaps using following WordPress Plugins
1. Google XML Sitemaps
Use Google XML sitemaps to index quickly your blog posts/pages into search engines. Actually this plugin generates an XML sitemap for your blog just after installing and activating the plugin. This sitemap can be used in all search engines like Google, Yahoo, Bing, etc, to index better your blog posts. Using this plugin, it has become even easier for the crawlers to view the complete structure of your website to index effectively.
2. Yoast XML Sitemap
Basically, the top WordPress SEO plugin that also generates an XML sitemap for your blog. If you are using this plugin then you don't need to confuse just enable the sitemap by going to SEO > XML Sitemaps check box to enable the Yoast XML sitemap.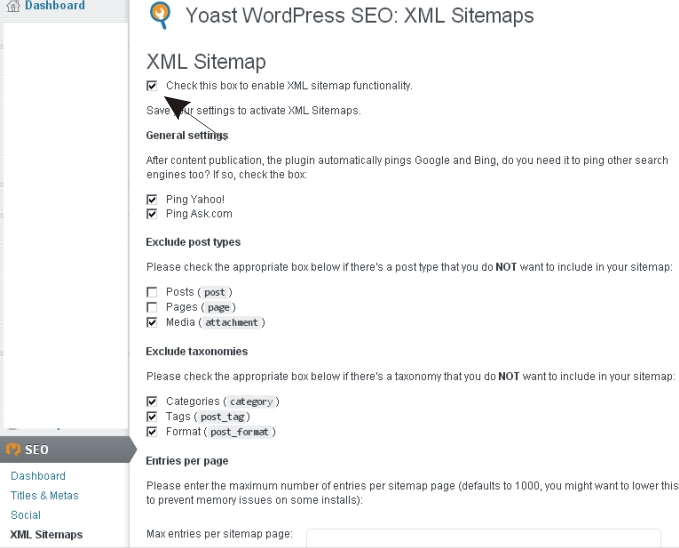 3. Google sitemap plugin (XML)
This plugin especially made for generating an XML sitemap automatically for Google webmaster tools. You can also bulk the pages from the plugin's settings page what you want to be indexed in Google like categories, posts, tags, pages, gallery, etc. The ability to add the sitemap URL directly in the robot.txt file from the plugin's settings page. Download Google sitemap plugin from WordPress plugins directory.
4. XML Sitemaps
Easy yet automatically generates XML Sitemaps for your WP blog and also knock the search engines when they're updated. Contrary to other sitemap generating plugins, there is no settings page for that plugin because it works automatically. The pings occur automatically on an hourly basis, if the sitemap file is updated.
5. B2 XML Sitemap Generator
This is an XML sitemap generator which generates sitemap automatically to help search engines like Google/Bing/Ask.com to index your site more efficiently. The top key features for this plugin are:
1. Generates XML and HTML sitemaps automatically when changes occur
2. Set priorities
3. Set Frequency
4. Include/Exclude categories from sitemaps
5. Pings Google/Bing/Ask.com automically about sitemap changes
6. HTML Page Sitemap
The plugin adds an HTML sitemap of your blog pages not the posts just after installing and activating HTML Page Sitemap plugin. And then entering the shortcode in the page. Unfortunately it's not updated from for 2 years at WordPress plugins directory but until most of the people rate this plugin as it works! 😀
7. Google XML Sitemap Generator by Anton Dachauer
XML Sitemaps WordPress plugin automatically generates XML sitemaps for your site and notifies search engines when they're updated. It helps you to improve your website SEO and enable easy navigation for your users. This includes the pages, posts, categories, tags, authors, forums, custom post types, etc.
Download Google XML Sitemap Generator by Anton Dachauer
8. Kwayy HTML Sitemap
Same like wp html sitemap it also generates a shortcode ([kwayy-sitemap]) which needed to be use in the page to show the complete posts and pages in only one blog page rather than adding the URLs custom. Download kwayy HTML sitemap.
9. Best HTML Sitemap
This plugin gives you the ability to generate an HTML sitemap of the pages that are exist on your blog in just few seconds. Use this shortcode ([best-html-sitemap-pages])in new page where you want to show the complete pack of URLs that exists in your blog. Download this plugin today!
10. Simple XML Sitemap Generator
Simple XML Sitemap Generator plugin helps its users to generate XML sitemap that they can use with Google and Yahoo (and Yes! Bing too).
Download Simple XML Sitemap Generator