As the technology have been grown up and the web designers are rapidly trying to make everything in web design responsive so that their websites will be able to accessible in every mobile device easily. And this time, we can add responsive ajax based contact form in WordPress blogs/websites. I know that it sounds awesome as I have already written a list article about 40 Great Contact Form WordPress Plugins, hope you will like that article.
ContactPress
ContactPress WordPress plugin adds responsive ajax based contact form with User Management. In user management it show the list who are all contacted. It has the option to send a mail to those people. Bulk Delete option for the contacted person and also Bulk Send Mail option is also available in this plugin.
Features
You can display responsive ajax based contact form wherever in your entire WordPress theme just by using a simple shortcode [contactpress]
Completely responsive to Smartphones, tablets PCs, more..
Manage the contacted users
You can easily mail to users who have already contacted to your site
It's much like YahooMail, GoogleMail, with these options i.e, Send, Reply, Send All, etc.
Working perfectly in all major browsers
Yet it's simple and easy to use.
How to use ContactPress WordPress Plugin
All you need to do is that install and activate the plugin ContactPress in your blog
Once activated, navigate to ContactPress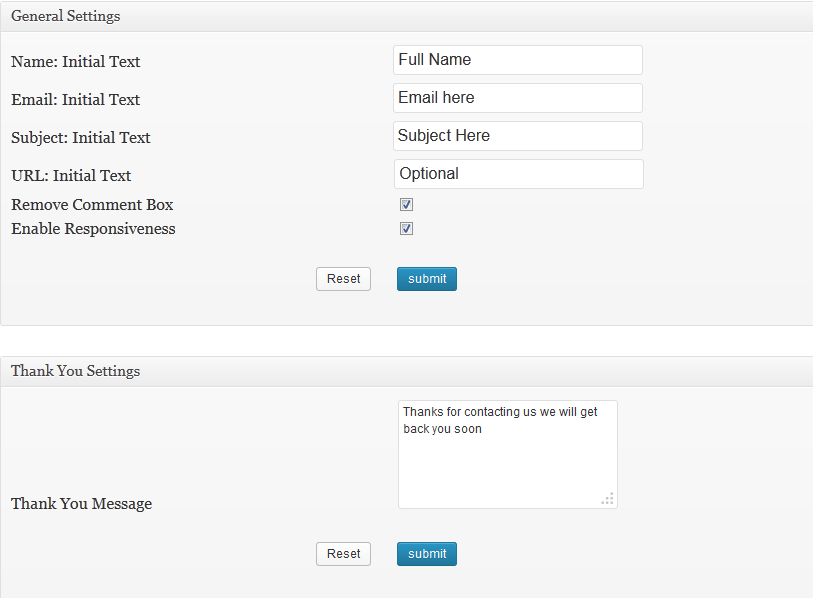 Live screenshot how the contact form looks like: