Again with a huge list of 40 Great Contact Form WordPress Plugins that can help you add contact forms in your WordPress blog posts/pages, sidebars, footer, or wherever you want in your entire WP blog theme. With these contact form WordPress plugins you can create not only the contact forms for your blog but also create custom forms depends on the condition, deal or whatever. I hope that you will like these great contact form WordPress plugins.
Note: If you really like these contact form WordPress plugins, please feedback us via comment, or if you have any problem with any of these plugins also comment below. I'll try to troubleshoot the problem.
1. Contact Form 7
Contact Form 7 is one of top WordPress contact form plugins over the internet for WP blog users. Using this plugin you can easily manage multiple contact forms, plus you can customize the form and the mail contents flexibly with simple markup. Actually, the form supports Ajax-powered submitting, CAPTCHA, Akismet spam filtering and so on.
2. Fast Secure Contact Form
A super customizable fast secure contact form WordPress plugin that allows webmasters to easily create and add contact forms in their blogs . This simple plugin will let the user send emails to a site's admin, and also send a meeting request to talk over phone or video. Blocks all automated spammers. No templates to mess with.
3. Contact Form
Contact Form allows you to add a feedback form to a post or a page in an easy manner. It's the second best contact form plugin that let's you insert forms in your blog so easily.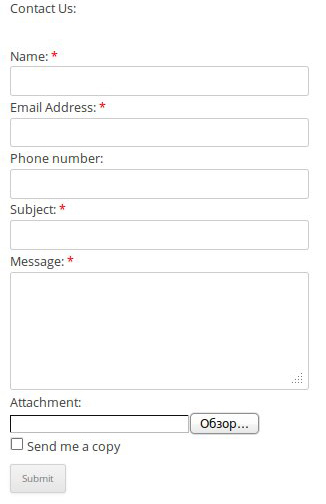 4. Easy Contact Forms
Easy Contact Forms is a simple solution for those who are looking forward to add comprehensive contact forms to run their small businesses in a well communicative way with their loyal customers.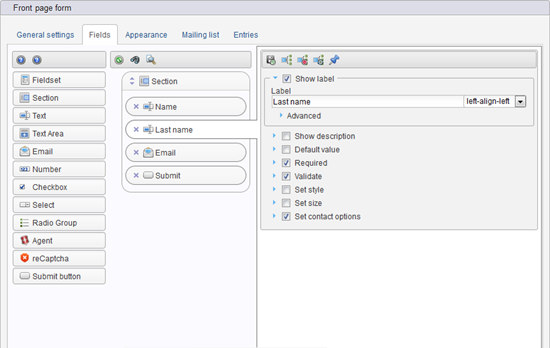 5. Slick Contact Forms
Slick contact forms allows you quickly and easily create contact forms for any area on your WordPress site using widgets. All you need to do is to create a widget, which adds a contact form using either a floating, drop-down button or a sticky, sliding tab.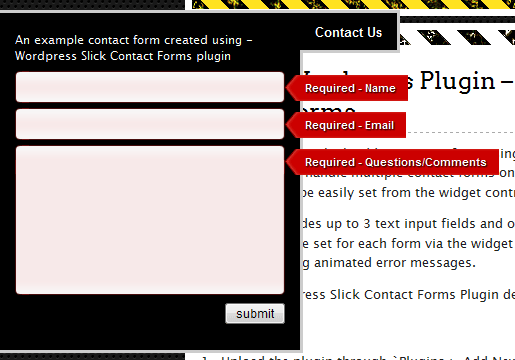 6. Contact Form Manager
The Contact Form Manager lets you create and manage multiple customized contact forms for your blogs/websites. It supports a wide range of elements such as text field, email field, text-area, drop-down list, radio button, check-box, date picker, Captcha, file uploader etc.
7. Form Maker
Form Maker is a modern and advanced tool for creating WordPress forms easily and fast.
8. SimpleModal Contact Form (SMCF)
SimpleModal Contact Form (SMCF) is an Ajax powered modal contact form. It utilizes the jQuery JavaScript library and the SimpleModal jQuery plugin.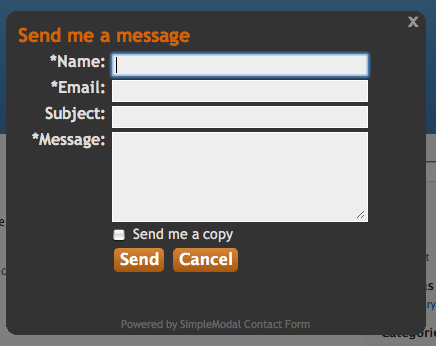 9. WordPress Contact Form Plugin by vCita
WordPress Contact form Plugin by vCita designed and built with WordPress developers will take your websites' lead generation to new levels of success.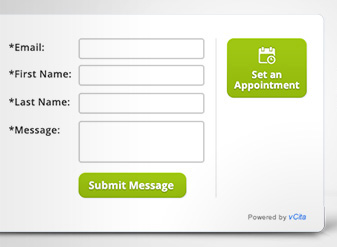 Its Free! Download Our WordPress Contact Form Now.
10. Constant Contact for WordPress
The Constant Contact for WordPress plugin is the best email marketing plugin for WordPress that integrates your WP blog seamlessly with your Constant Contact account.
11. Contact Form Maker
Contact Form Maker is an advanced and easy-to-use WordPress plugin especially for creating forms. You can add an unlimited number of fields, which includes text input fields (the password, address, e-mail, phone, etc.), captcha, map (With multiple locations are supported), and submission buttons.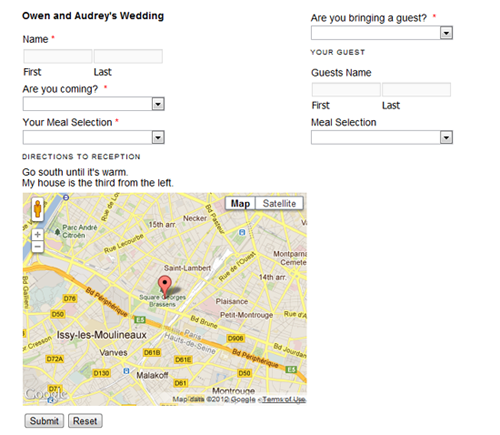 12. Contact Form to Email
Contact form WordPress plugin sends the data to email and also to a database list and also export to excel / CSV file.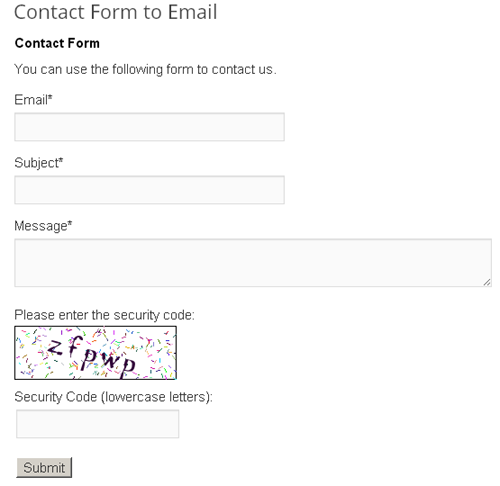 13. Contact Form Clean and Simple
A clean and simple AJAX contact form with Google reCAPTCHA and Twitter Bootstrap markup.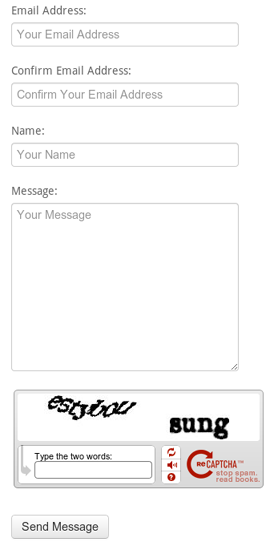 14. Best Contact Form
Start creating forms in minutes that track keywords and much more all within a WP plugin called Best Contact Form. Contact form entries / submissions are emailed directly to your inbox in real-time.
15. Constant Contact Form by ContactUs.com
The Constant Contact Form by ContactUs.com is a WordPress plugin for constant contact emailers.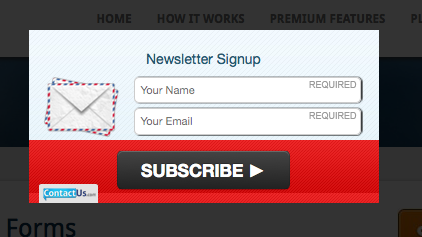 16. Quform – WordPress Form Builder
Quform is an advanced WordPress plugin that allows you to quickly and easily build multiple forms with total control.