Every blog needs a mailing list with tons of subscribers in it, who read your blog daily whenever you post something new on your blog. And in order to grow that mailing list we need a good Newsletter WordPress plugin that converts your visitors into your loyal readers. If your don't yet had setup a mailing list for your blog but getting too many visitors monthly then you are losing your additional site traffic. Because subscribers comes on your blog hourly, daily, weekly, monthly whenever a new post comes on your blog. I've made a list of top 10 FREE newsletter WordPress plugins to grow your mailing list, choose one of them to enable on your blog if you want a mailing list.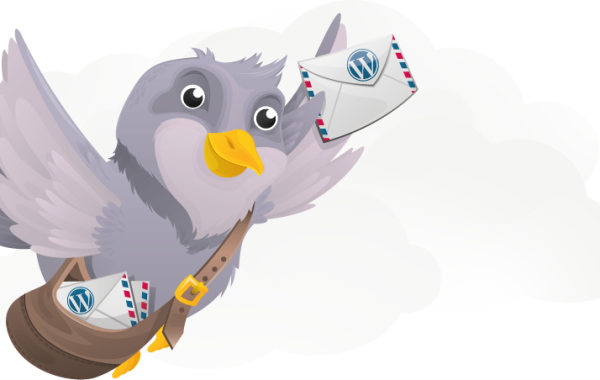 1. AutoChimp
To use AutoChimp which is a WP plugin you need an account of MailChimp. AutoChimp keeps WordPress blog users and MailChimp mailing lists in sync and create campaigns from posts. The users of your blog can automatically subscribe, unsubscribe, and update users to your MailChimp mailing list just like users subscribe and unsubscribe from your site. All you have to do after installing AutoChimp in your blog is to add the API key from your MailChimp account on plugin settings page.
2. Wysija Newsletters
Awesome newsletter WordPress plugin ever I saw on Free WP plugin repository. You can build a powerful mailing list and can send newsletters to the list if you use this plugin. There is also a widget available to drag and drop in the sidebar to grab more subscribers.
3. Mail Subscribe List
Using Mail Subscribe List WordPress plugin, you can create a huge mailing list easily. But can not send the emails from the single WordPress plugin settings page. You can also export your mailing list on single click action in CSV file.
4. Mailing List
Mailing List WP plugin adds a powerful mailing list feature in your existing WordPress installations. It's really easy-to-use and integrate with WordPress. It's a good newsletter plugin for WordPress, publicity lists, notifications, and many other uses. You can write and send text messages, and manage your mailing list from single WordPress dashboard.
5. WordPress Mailing List Builder
Mailing List Builder will build a huge mailing list effortlessly and rapidly. You can build a segmented and targeted list with tons of subscribers in that list.
6. AJAX Quick Subscribe
Enable your users to subscribe with your blog via email without refreshing the page or linking to a new page with Ajax.
7. Mail List
This simple plugin adds an awesome fully customizable form implemented with ajax at the bottom of the page that floats when a user scrolls down. You can write and send newsletters, manage your mailing list. TinyMCE editor is used to send newsletters.
8. Mini Mail Dashboard Widget
With mini mail dashboard widget you can easily send and receive e-mails on the admin panel and optionally receive SMS messages when new messages or comments arrive. All e-mails are formatted in text-based however, it is possible to view HTML messages and to download attachments.
9. FeedBlitz Member Mail
This plugin adds a checkbox on registration page and after comment form which let's your users to take further action either to subscribe with the mailing list or they uncheck if they are not interested.
10. Poty Mail Send