In today's article, I'm going to show you the Top 20 PHP URL Shortening Scripts. All these scripts are useful PHP url shortener scripts, custom URL shortener scripts and URL short scripts. Using these scripts you can shorten any URL and make unique URLs. Out there are also online URL shortening services available lik e Bit.ly, Goo.gl, etc. Let me JUST tell you that these PHP URL shortening scripts will let's you create your own custom designed URLs for your domains so users can recognize your site instantly.
Why Using These PHP Shortening URL Scripts
Using these PHP shortening URL scripts you can benefit from some of their features i.e, user management system that will give your users to login, register, recover and change password, edit profiles, shorten URLs, QR code generators, social media share buttons, custom database and file backup and much more.
URL Shortener let's you create short URLs for your websites, so that your websites users will be able to recognize your site instantly. If you wish, you can also give users the access to register, create and share their own short URLs and monitor how many visits each link has had.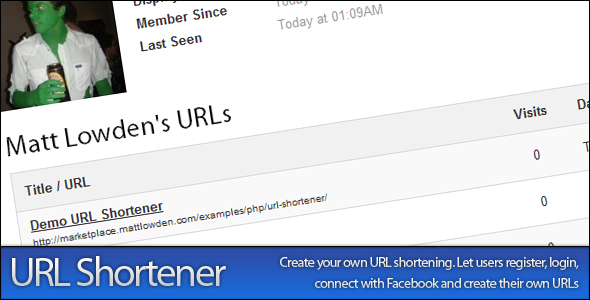 URL Shortener is a powerful and clean script which offers users the chance to use short urls very easily.
This is advanced URL Shortener, which allows you to create your shorts URLs, for example domain.name/a3vd.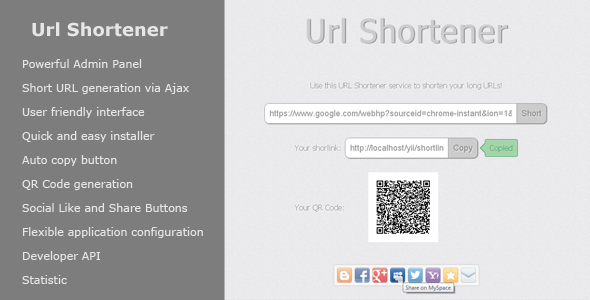 If you want your site to be listed here then send us an e-mail with a link to your website.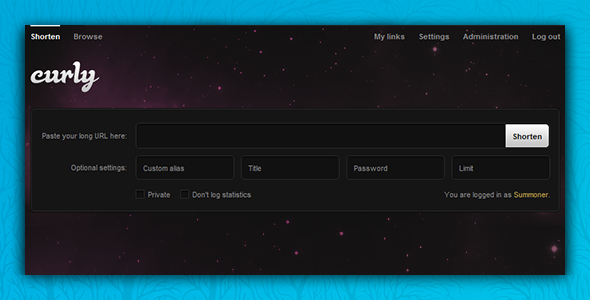 Premium URL Shortener is packed with tons of awesome and unique features that other scripts don't have.
This class can shorten or expand url's with multiple url shortener services.
Advanced PHP URL Shortener is a powerful clean & lightweight script that allows your visitors to shorten their urls, track the hits, and even more.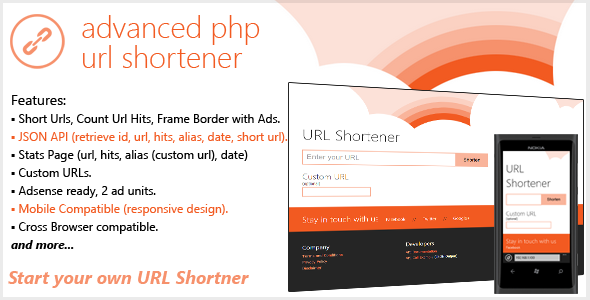 URL Shortener Script with Statistics is a powerful URL Shortener based on Google's Shortener, it offers advanced link statistics from Google, such as referrals, browsers or operating system used by the visitors.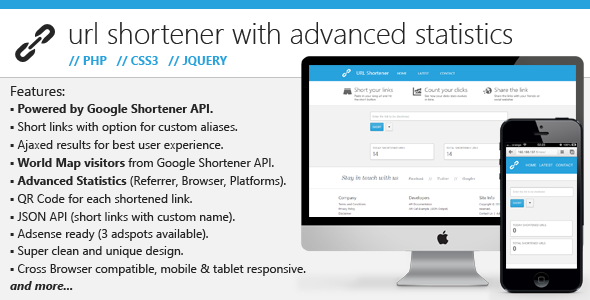 Awesome URL Shortener application which comes packed with simplicity and features.
Protect My Links is a Link protection service that assists you in protecting hundreds of links a in ONE SINGLE link.
This URL Shortener's purpose is to giver the user a unique user experience when shortening URLs.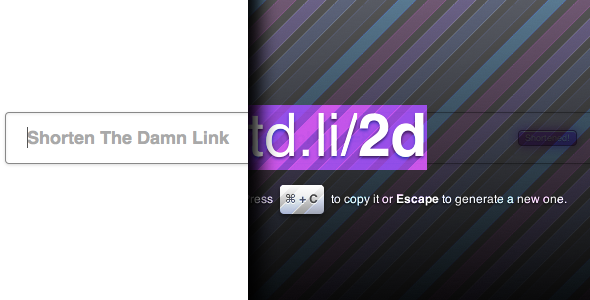 This script allows you to offer/have an online clipboard to share texts and URLs between different devices – URL Shortener Sevice included.
URL Uncover is great tool to find out the real link hiding behind a short url.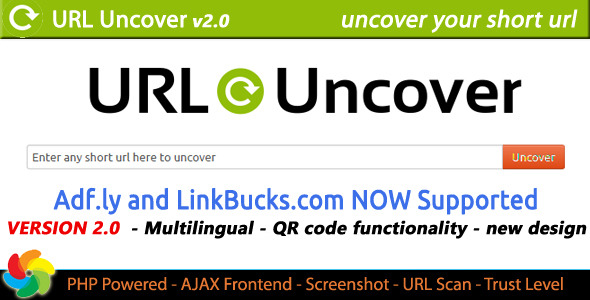 Its a template based php/mysql powered ready to go url shortener script with amazing features like jQuery page transition effects, api support for developers.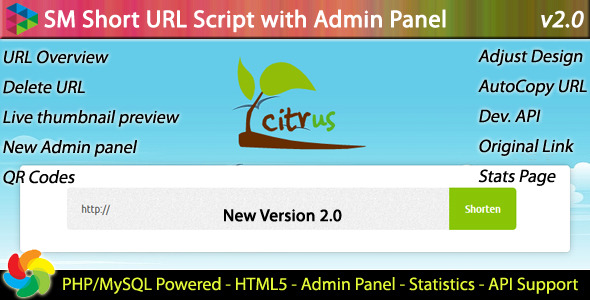 To get traffic you need the visitors get subscribed to you. Offer them a free download with content locking, to unlock the content they must connect with your Facebook app.
The bit.ly plugin interacts with the bit.ly api allowing you to easily shorten urls, decode short links (to determine where they point), and find out how many times a link has been clicked.
This application enables you generate QR Code images and URLs that you can print out or use in your own website or application.
QuickLinks allows anyone to create QR Codes from their own server, and then re-direct them as many times as they like.
Goo.gl API Class is an easy to use PHP wrapper for google's url shortening service, goo.gl.
Using BitDrop you can shorten URL for your uploaded files in hosting to make them look pretty good and recognizable.