HostGator is the one of the most popular leading company that provides great web hosting and domain registration like amazing services. After all every blogger who uses whether WordPress, Joomla, Drupal, or any other blogging platform knows/familiar with it. It has been a great webhost and recommended by many internet marketers, Bloggers and entrepreneurs. No doubt, that HostGator is the world's leading great web hosting service that have millions of satisfied customers since its start from 2002. As I said this company was established in 2002 and its network is expanded in more than 200 countries internationally. There are more than 700 employees working with their full efforts in HostGator company. In this article, I'm just going to reveal my opinions and words about why should you choose and buy HostGator Web Hosting.
Why Should You Buy HostGator Web Hosting?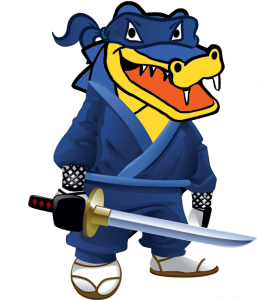 HostGator have already won many awards and is one of the top 25 web hosting companies across the world. It offers great hosting plans i.e., Baby, hatchling, and Business plan. With great packages Shared, Reseller, VPS and dedicated server. These packages help you decide who you are (beginner or a professional) and which package should you buy. However, you can buy whichever package you like whether being a beginner or advanced user. There is a thing that I like the most while using HostGator for my other side projects, it gives me 99.9% up time guarantee and 45 days money back guarantee. So, let's suppose that you don't like the hosting services given by HostGator then you can have your money back without any delay by utilizing the money back guarantee feature. You can even save your money by using Best HostGator coupons that will give you maximum discount on any hosting plan you purchase from HostGator.
Features:
The most important advantage of HostGator is that, it is so affordable and leads to a reasonable price. With as little as $60 of price, you can get unlimited space, unlimited data transfer (unlimited bandwidth), unlimited domain registration, and unlimited email address. Due to these amazing features, you can host as many domains as you want in your one hosting account (that has reasonable cost as mentioned above). So, you can just need to buy a domain for $10 and start building a website easily in just a few seconds. While other web hosting services add a limit on synchronizing multiple domains in one single hosting account.
One of the most important feature is that HostGator gives you 24/7 days a week support facility to its customers.
For more information and features regarding HostGator read this HostGator review.


They claim to have won an award in regard to their customer support. And they deserved it. Here, you have multiple methods to ask for support – submit a ticket, start a live conversation or contact support via phone. It hosts over 9 million websites which is the figure that tells a lot about their performance.

HostGator gives cPanel support from where you can easily manage your site. Due to this facility you can install anything from word press in just a few second and you can run you site right after the installation. Due to this cPanel facility you can set up new domain or sub domain on just a click. HostGator comes with Softaculous, which is kind of tool which allows you to install available scripts with a single click. No hussle. Just go to Softaculous through cPanel, search for your desired script to see if it is available. Install it with single click (if it is available). It's as easy as opening your favorite browser. Or, even beyond.
One thing which is most important in any field is the fun you find by working with it. While working with HostGator service you enjoy when you are working on it. It gives you new techniques so that you can manage you website at its best. HostGator is also helping those people who are new in the world of website and who want to start their blog. They provide free templates, plug-in and ideas so that you can make your website remarkable. These all are the fun making experience by having HostGator.
HostGator coupon is another amazing scheme due to which you can get more discount and the price become cheaper. Ask some of your friend who are already using the HostGator service because he can provide you the coupon so that you can avail discount up to 25 percent. Like other service providers, HostGator offers more discounted price after using coupon or voucher. There are different discounted vouchers available by which you can get various discounted price range.
For more details about HostGator discount coupon codes you should visit webhostgatorcoupons.com today and find out more web hosting deals about how to get a cheap hosting with great features like HostGator.