Virus is a malware program which, after entering to host computer, create multiple copies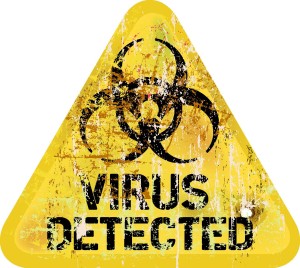 of itself in host's program files, document and hard-drive etc. These files are then said to be 'infected' and the virus can cause several harmful activities to them i.e. corrupting data, spamming, stealing private information or even controlling someone's PC.
Every Operating System (OS) does have some protection against such viruses but, this protection is only works on trial basis afterwards you had to buy it in order to make it work properly without any limits. Security have become one of the most important concern when it comes to protecting personal documents from being hacked. These days with modern tools and techniques, hackers can easily break the protected firewalls in a blink of eyes to access the host computer. To prevent hacking activities you must have to try one of the following yet best Antivirus software for Windows in 2015.
Well, installing an Antivirus software can be the best way to keep the system clean from malicious viruses and malware. Antivirus will not only protect your important documents from viruses but also save your Windows from getting corrupted. It also helps you to remove all the Trojan horses, worms, keyloggers, browser hijackers, browser helping objects (BHO), adware and spyware etc. Some Antivirus offers protection from malicious URLs, phishing sites, banking attacks and other online dangers.
In this article, we are going to show you the best and latest Antivirus for Windows in 2015 with which you can keep yourself secure and safe from danger.
Note: We already wrote about Best Antivirus back in 2014 and this is just an update based on user reviews in 2015.

List of Best Antivirus for Windows (2015)
As mentioned earlier, Antivirus is the only way to stay away from all the malware programs and other harmful files.  There are many Antivirus available over the internet. Some are free, some offer free trials and some need to be bought. We will try to include some free, fast, best and top rated Antivirus for windows in our article.
1. AVG Anti-Virus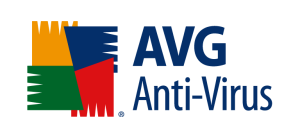 AVG Anti-Virus is of the leading antivirus with dozens of exceptional features in it. Most importantly, it offers a free edition with which you can prevent your computer from harmful files. It is not only a great antivirus for Windows but also for Mac and Android. Some other brilliant feature in Free Edition of AVG Anti-Virus are listed below:
Key Features
Efficiently blocks malwares and viruses
Offers link protection (scans Facebook, Twitter etc.)
Protects Email (from spam and scams)
Auto-Update
Offers safety in downloading
Multiple Languages
System Requirements
Following are the system requirements for AVG Anti-Virus
Windows 10, 8, 7, Vista, XP.
Processor: 1.5 GHhz or faster
Memory: 512 MB of RAM
Screen Resolution: 1024×768 pixels (Minimum)
Disk space needed for installation: 1500 MB
Browser: Almost all latest browsers
2. Avast!
Avast is a powerful and trusted antivirus program used by over 230 million people worldwide. It offers free edition along with trail and premium ones. It is rated the best antivirus for windows in 2015 by many experts around the globe. With its fast, stylish and user-friendly interference, you can just install it and stop worrying about malwares attacking your computer. Avast is available on Windows, Mac, Android and iPhone+iPad. Following are the tremendous feature Avast offers:
Key Feature

Intelligent protection from Virus and Spyware
Home Networking Security
Cleaning up of browsers from unwanted and scam add-ons
Keeps the software updated automatically
Include Remote Assistance (be helped over the internet)
System Requirements
Windows XP (with SP2) installed, Windows Vista, 7, 8, 8.1, and even 10 (32- and 64-bit variant).

Pentium 3 Processor (Minimum)

Memory: 128 MB RAM (At-least)


2GB of hard-drive space
3. Microsoft Security Essentials (MSE)
Microsoft Security Essentials (MSE) provide real-time protection against malware and virus programs. It is totally free and provides all the basic necessities to keep your windows clean. It can not only be used for private purpose, but also for small business (for free). Microsoft Security Essentials is, also, rated one of the best Antivirus for Windows as it is built under Microsoft and focuses on windows only.
Note: Microsoft Security Essentials (MSE) is only available on Windows 7 and Windows Vista. Windows 8, 8.1 and 10 have a built-in version of anti-virus with name 'Windows Defender'.
System Requirements
Operating System (OS): Windows Vista (Service Pack 1 or Service Pack 2), Windows 7
PC with a CPU clock speed of 1.0 GHz or higher, and 1 GB RAM or higher.
VGA display of 800 × 600 or higher.
200 MB of available hard disk space.
An Internet connection is required for installation and to download the latest virus and spyware definitions for Microsoft Security Essentials.
Internet Browser: All latest browsers
View and Microsoft Security Essentials (MSE)
4. Avira Free Antivirus
Avira is a free antivirus for Windows as well as for Mac and Android. It provides basic protection from Virus, Malware, Trojans and all other relevant threats. Avira Antivirus offers both Free and Premium versions (premium obviously have better features). The highlighted features of this antivirus are listed below:
Key Features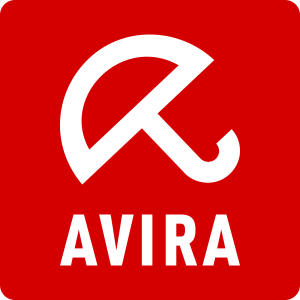 Blocks PUA (Potentially Unwanted Application)
Fast Virus Scanner
Browser Trackers Blocking
Blocks Malicious website
System Requirements
Operating System: Windows 10, Windows 8.1, Windows 8 and Windows 7
Memory: Min. 1024 MB RAM
Hard Disk: 800 MB available disk space
Processor: AMD: Intel starting with Pentium 4 (desktop) or Pentium M (laptop)
5. COMODO Internet Security
COMODO Internet Security is another free fine antivirus for windows. It is a suite containing antivirus program + personal firewall + sand box + Defence+. Comodo Internet Security also offers a wide range of features and some of them are below:
Key Features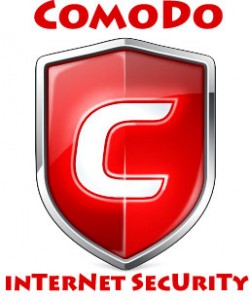 Finds all the malware hiding in PC and removes them
Tracks Spyware and kills them
Destroy Rootkits in PC
Auto Sandbox Technology
System Requirements
Windows 7, Vista, 8, 8.1 and 10
Memory: 152 MB RAM
Hard Disk: 400 MB
6. ClamAV
ClamAV is an exceptional, free and user-friendly antivirus programs which help users to prevent, detect and remove all the harmful & malicious dangers including virus, trojans, malwares, keyloggers and spyware. It is a versatile program which provides high performance against threats.

7. Kaspersky Anti-Virus (KAV)
Kaspersky Anti-Virus (KAV) is a tremendous antivirus program, developed by Kaspersky Labs, that protects your Windows as well as Mac and Linux. It offers a free trial with almost all the features of full version.
Key Feature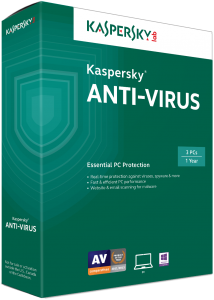 Secures your digital life
Prevents virus from spreading and removes them
Scans every installed software
Simple security management
System Requirements
Windows 7, Vista, 8, 8.1 and 10
Processor: 1 Ghz or higher
Memory: 512 MB
View and Get Kaspersky Anti-Virus
8. Panda Antivirus
Another free, multi-featured antivirus for windows. You can just install Panda Antivirus and stop worrying about malware related threats. It shields against all the hacking programs, trojans, spywares, scams, spam and keyloggers.

System Requirements
Operating System: Windows 10, Windows 8.1, Windows 8 and Windows 7
Processor: Pentium 300 MHz or faster
RAM: 256 MB
Hard Disk: 240 MB free space
Browser: All latest browsers
9. Norton Antivirus and Internet Scan
Norton Internet Scan is an antivirus software developed by Ola in June 2009. Now get connected to an internet connection without any worry. Norton Internet Scan prevent all the hackers from infecting your computer smartly. A free trail is also been offered along with a premium edition.
System Requirements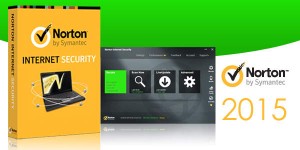 Windows XP, 7, Vista, 8, 8.1 and 10
Memory: 512 MB RAM
Hard Disk: 300 MB
10. BitDefender Antivirus Plus
BitDefender Antivirus Plus is an award winning antivirus program which protects your business and PC from the virus related dangers. User friendly software with various brilliant features. Following are some of them:
Key Feature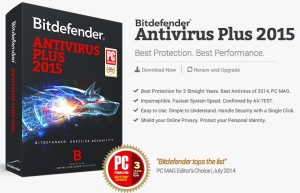 Ultimate protection against cyber threat
Extremely quick scan
Free Trial
Secures your payment
Easy to operate
System Requirements
Operating system: Microsoft Windows 7(SP1), Microsoft Windows 8, Microsoft Windows 8.1, Microsoft Windows 10
CPU: Dual Core 1.6 GHz processor
Memory (RAM): 1 GB
Hard disk space: 1 GB free space (at least 800 MB on the system drive)
View and Get BitDefender Antivirus Plus
11. Sophos Antivirus
Sophos Antivirus is an innovative and fast growing antivirus for windows having wide range of features in it. Again, it is one of those antivirus which you just have to install and then be tension-free.
Key Features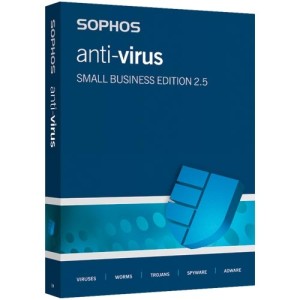 Strong Web Protection
Applications, Programs and Data Control
Lightening fast speed
Flexible Licensing
Free Trials
System Requirements
Operating System: Windows 10, Windows 8.1, Windows 8 and Windows 7
RAM: 512 MB
Hard Disk: 500 MB free space
Browser: All latest browsers
12. Ad-Adware Free Antivirus+

Another fast growing antivirus with download protection feature in it. Ad-Adware Antivirus for windows protects your PC from all the threats offered by hackers. It is fast and totally free (though paid versions are also available with better features).
Key Features
Fast Antivirus
Download Security
Automatic Danger Updates
Sandbox Emulator
Pinpoint Scanning
Multi Language Support
System Requirements
Windows: Xp, 7, Vista, 8, 8,1 and 10
Processor: 800 MHz
Hard disk: 1.8 GB free
View and Get Ad-Adware Antivirus+