Do you think that your data has been corrupted? Or did you get your computer's operating system corrupted or maybe damaged it by mistake? There are many possibilities of getting your data lost from computer, what if your little sister/brother just deleted your data? As I said there are tons of possibilities and you don't have to panic.
Well, no problem at all now. We have list down some best data recovery tools for Windows OS users with which you can retrieve all your lost data easily. If you have your hard drive burned or damaged physically then chances are less to recover data from that damaged device however we can recover data from hard drive when we think how is it possible once the data is vanished.. 😛
In this age people have discovered many advanced techniques to make life easier. Actually when you delete a file (or it gets deleted accidentally), it is not removed from your disk, only the only reference to that file data in File Allocation Table or Master File Table is shown as deleted. Just take a deep breathe and read the rest of article and try one of the following from the list of 15 best data recovery tools.
Note: We had published a list of 5 free data recovery software for your PC back in 2014, in case you may wanna have a look.
List of Best Data Recovery Tools (For Windows)
Below are the best tools with which you can recover your faded away data.
Note: The list is based on popularity and ones which satisfied users the most.
1. TestDisk
TestDisk is a free, open source and powerful data recovery tool for Windows (Mac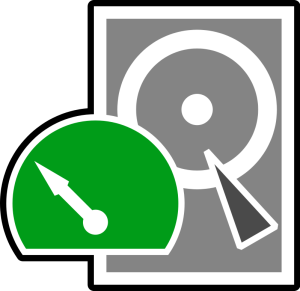 and Linux as well). With TestDisk, you can not only restore you lost data but also can make non booting disks, bootable again. (Great hah? indeed!) It does not matter if you are an expert or just a rookie, you can use TestDisk without much difficulty.
2. Pandora Recovery

Another free compact data recovery software that allows you to recover all you deleted data, songs, pictures, videos and all. Pandora Recovery scans all the files on your disk and show them to you and you can easily select and retrieve them.
3. Recuva
Recuva is one of the best recovery tool for windows (only) developed by a leading company Piriform. A free and a complete software which even rescue your data from damaged disk. Scans all the existing and deleted files and you can add them back to your directory quickly.
4. Disk Drill
Disk Drill is a free (though a premium version with better features is also offered) powerful data recovery tool with multi-language. Undoubtedly a top class software, and is quite easy to use even if you are a novice.
5. PhotoRec
PhotoRec is another brilliant recovery software for Windows (available on Mac and Linux too). With PhotoRec, you can easily retrieve your documents, files and photo-videos from your disk even if they are severely damaged.
6. R-Studio
A free data recovery tool created by R-Tools Technology, Inc. Not easy to use for beginners initially but for professionals, a must have software. Doesn't matter how badly the files is damaged, with its advanced file recovery techniques, R-Studio will provide you your lost files right back in your disk directory.
7. GetDataBack
GetDataBack is a free and extremely lightweight software for recovering the lost data. Very simple and easy to use. To all the peeps who are new to this, I will recommend you GetDataBack. And without and doubt, it have to be placed in the list of best data recovery tool.
8. AOMEI OneKey Recovery
If your system failed, or you lost your files in any other way, AOMEI OneKey Recovery will restore the factory setting on your disk and show you all the existing and deleted files. And then you can retrieve any of them, you want, easily.
Download AOMEI OneKey Recovery
9. Stellar Phoenix Photo Recovery
Stella Phoenix Photo Recovery allows you to recover all the deleted/corrupted images, videos, documents, and all from your hard disk, SD cards, digital cameras and mobile phone etc. It can support hard drive up to the size of 2 TB. Amazing right? Yeah! Another good feature of Stellar Phoenix Photo Recovery is that it is available in English, Spanish, Italian, French and German.
Download Stellar Phoenix Photo Recovery
10. MiniTool Power Data Recovery
MiniTool Power Data Recovery is yet another exceptional software and must have in the list of Best Data Recovery for Windows. This is one of the few ones which you can use for both Home and Business purposes. A new feature introduced in this software is it shows a separate list of deleted documents and media files.
Download MiniTool Power Data Recover
11. PC Inspector
Well, this is the one I used many times. Works like wonders. PC Inspector is a brilliant software that comes in two edition.
PC Inspector File Recovery

: Retrieve all your deleted files, documents of various file formats. Download it here.

PC Inspector Smart Recovery

: Retrieve all your deleted media files from cameras, sand disk card etc. Download it here.
12. Active File Recovery
Simple, I repeat Simple, data recovery tool and if you are new, then this is the one of those you should try. Get all your deleted media files, documents and all deleted from recycle bin with extreme ease. Supports a wide range of hard drive formats.
13. NTFS Data Recovery Toolkit
A powerful recovery tool, built specifically for NTFS partitions and files. Includes an advanced disk editor, partition recovery, partition manager and file recovery which makes it quite easy for you to get all data back.
Download NTFS Data Recovery Toolkit
14. Data Recovery Wizard
Data Recovery Wizard. But does it works like wizard? Umph yes (based on reviews i read). Free of cost and 100% safe data recovery tool. Available on Windows and Mac too.
Supported language: English, Deutsch, Español, Français, Italiano, Português, 日本語, Nederlands, 中文 (繁體), 中文 (简体).
15. SoftPerfect File Recovery
A free data rescue software works on all the Windows from XP to 10. Allows the users to restore files from FAT and NTFS partitions. Can be used for both PC and Mobile files.
Download SoftPerfect File Recovery
So this was the list of all the best data recovery tools for windows. All of them are free and are included on the basis of user reviews. Missed out any? Let us know..