Looking for alternatives of VLC Media Player? Well, you just landed on the right page. Without any doubt that VLC Media Player (or just VLC) is one of the best yet leading online streaming and offline media player, launched back in February 2001. It has been conquering the no#1 position among other best media players. VLC supports almost all audio and video formats including MPEG-2, DivX, H.264, MKV, WebM, WMV, MP3 as well as FLV or MXF with which you can play all your media files even when they are downloading. Compatibility with almost all major Operating Systems is another brilliant feature of it. But, as we all know where are pros of a software exists, the cons exists as well. VLC might have very few of the unfavorable ones, still, they do exist. Like, no option to burn and rip discs is the major con of VLC media player.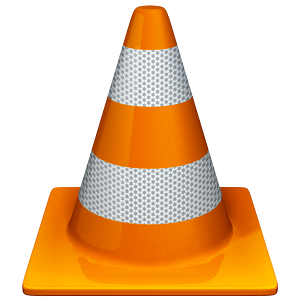 You should know that VLC is not the only good media player, there are many more media player software available online for free having similar or maybe even better features. In this article, we will try our best alternatives of VLC media player.
Note: We had also published the best free PC media players to download back in 2013. However, if you want suggestion for installing best flash player in your Android try this.
Best Alternatives of  VLC Media Player
Billions of people worldwide are willing to watch videos on different formats and on different Operating Systems. Hence, a strong competition exists between VLC and various other Media Player. Amongst them, the most popular ones are listed below.
1. Media Player Classic – Home Cinema (MPC-HC)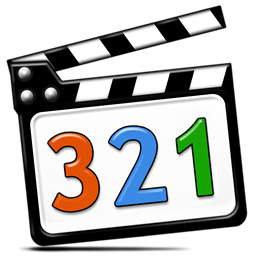 Media Player Classic – Home Cinema, or simply MPC-HC, is a lightweight compact multi media player which may have the glimpse of the old & vintage Windows Media Player but includes all the modern features in it. To be honest, I myself is a user or MPC-HC. And if you ask me for rating, I will rank it above VLC. Why?? First, it is an all-round player and can be even used as Digital Video Broadcasting Player (DVB Player) to watch Digital Television Channels anywhere in the world. Second, MPC-HC is an extremely customizable media player as it not only allows the users to add custom toolbars but also with its wide range of options, users can personalize them the way they want. Media Player Classic also has the capability of DVD, VCD and SVCD Playback 'without the installation of additional codecs'. With its built-in codecs, you can add subtitles of any format including SRT, SBV and SUB etc. In simple words, MPC-HC is just a complete media player and a great alternative to VLC.
System Requirements
Supported Operating Systems: Windows® XP Service Pack 3, Vista, 7, 8, 8.1 both 32-bit and 64-bit
System Requirements: An SSE capable CPU
View and Get Media Player Classic – Home Cinema (MPC-HC)
2. KMPlayer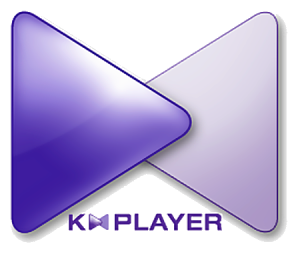 K-Multimedia Player, commonly as KMPlayer, is another exceptional media player which competes with VLC without any doubt. Recently, we organized a Poll on VK regarding which is the best media player for windows and surprisingly, KMPlayer was voted above than VLC Media Player. You must be thinking how is that possible when VLC offers so many features and all, but the truth is VLC IS NOT THE ONLY MEDIA PLAYER THAT OFFERS THOSE FEATURES. KM Player also supports all the major formats of videos and that too without the download of additional Codecs. For Audio/Sounds Codec, it supports MPEG1, 2, AAC, WMA 7, 8, OGG and etc. Users can customize KMPlayer as it offers many skins and colour schemes as well as extensive configuration option. 3D Format is also supported, Hence, you don't now need to buy an expensive 3D TV to watch your favorite 3D movies. Just download them and watch them with KMPlayer on your PC. A mobile app for KM Player (Currently Android and iOS only) was also launched back in March, 2014.
System Requirements
Windows 2000/XP/Vista/7/8/8.1/10.
Direct x9.0
30 MB Hard disk space
3. Banshee
If you are looking for an alternative to VLC Media Player for Audio and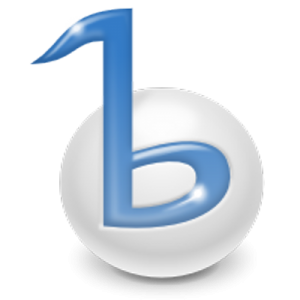 Songs purposes then, Banshee Media Player is the best one. Banshee Media Player (earlier renowned as Sonace) is a multimedia player with which you can not only play your songs from your PC, but also can sync with your Android, Apple etc. and play them directly. It allows you to discover and then subscribe to your favorite podcasts with ease. Banshee has Amazon MP3 store integrated with itself with which you can buy your cherished albums and listen to them anytime. In short, a complete media player to listen your favorite tracks with ease, style and grace. Supported on multiple platforms including Linux, Mac and Windows.
System Requirements
Windows : Xp or newer
20 MB Hard Disk
4. Daum PotPlayer
Daum PotPlayer is a complete multimedia player developed by Daum Communications in March 2015. It is one of the new ones in the market, but with its tremendous features, it is growing rapidly and now have 30 million+ downloads. Well that's understandable as developers have put a lot in its initial release only. DVD, TV and HDTV support makes it special straight away. PotPlayer has an ability to play and stream almost all the major audio and video formats. And not only that, you can even play incomplete or downloading media files (YES!!) Keyboard shortcuts, video filters, screen and webcam recording are few other great features of Daum PotPlayer and they really makes it a comparable to VLC.
System Requirements
Windows: Xp or newer (32 and 64 bit)
18.3 MB Hard Disk
5. SMPlayer
SMPlayer is a free and simple, yet a powerful multimedia player for Windows and Linux, developed in December 2006. It have various built-in features which allows you to play all major media formats. SMPlayer have filters + equalizers, hence, you can edit your audio as well as videos. If you want to customize a media player, then this is the one. Some experts rate is among the best alternative to VLC. Well, that clearly shows how complete this Media Player is. Radio, TV and YouTube browser support is another brilliant feature of it.
6. Windows Media Player
If you are a windows user, then this media player is a must have. Not only because it got great features in it, but also because it is developed by Microsoft which makes it quite easy to operate in Windows. Windows Media Player allows users to RIP and BURN DISC (this feature is not available in 99% of Media Player). It possesses all the features that a great media player should have. The only reasons it is rated a bit low on few sites is because it targets Windows only. (Obviously Mac and Linux lovers won't rate it high)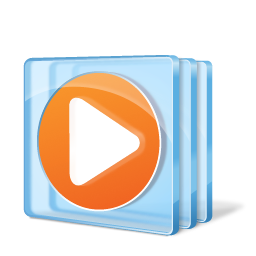 Features
All Major File Support
Windows Media Player Mobile App (On windows phone)
Visualizations
Device Sync
Enhanced Playback Features
Streaming Feature
Various Skins
View and Get Windows Media Player
7. GOM Media Player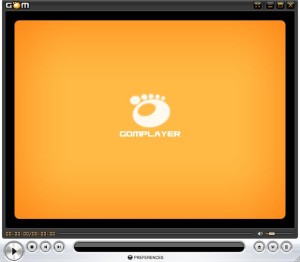 Yet another brilliant alternative for VLC Media Player. GOM Media Player is a tremendous and stylish media player with many built-in codecs and hence you don't need to download and codec to play your different file formats. GOM Media Player is undoubtedly among the most popular media player with millions of users from hundreds of countries. With many advanced features, GOM Media Player allows you do much more than simply play your videos. It's multiple skins interface and advanced filter controls make it very customizable for users.
System Requirements
Windows 8.1 / 8 / 7 / Vista / XP SP2 or higher
File Size: 19.7 MB
8. Universal Media Player (UM Player)
Universal Media Player or UM Player is a simple yet advanced media player packed with dozens of user-friendly features. If you want to play your media files of all formats, then UM Player is the right program to download. Includes over 270 Built-in Codecs, Free Open source and Cross Platform is few stand out qualities.
System Requirements
Windows : XP or newer
Hard Disk : 25 MB
View and Get Universal Media Player (UM Player)
9. SPlayer
Recently, I went to few friends to install an antivirus in their computer, and I was amazed to see all of them had SPlayer in their laptops. Of-course they said it's the best one (like I believed) but I really was then forced to accept this later when I used it. SPlayer is an extremely lightweight (6.1 MB) media player with GPU Optimization. Having 2+ million users and growing everyday. It plays all major file formats including DVDRip, HDTV, RMVB, QuickTime, MPEG-2 and MPEG-4 etc.
10. QuickTime Player for Windows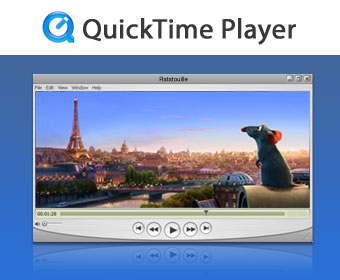 QuickTime player is a best multimedia technology ever presented by Apple.Inc. QuickTime allows you to stream and view the videos right from Internet. You can play personal media on QuickTime player no matter the file formats you have got because it supports wide-range of file format support.
Note: With QuickTime 7 Pro, you can also convert your video files into different formats.
System requirements:
Windows Vista or Windows 7
A PC with at least a 1GHz Intel or AMD processor
At least 512MB of RAM
Supported in following languages:
Français, English, Deutsch, 日本語, Nederlands, Italiano, Español, Dansk, 繁體中文, Norsk Bokmål, Português, Polski, Suomi, Svensk, Português (Brasil), Pусский, 简体中文,한국어
11. Exaile Player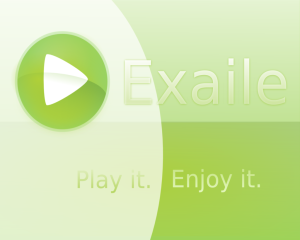 Exaile is a powerful music player for GTK+ with a simple interface a small size. Fine music management and 50+ additional plugins support allows you to listen your favorite tracks with extreme ease. Podcast and Radio is another brilliant feature of Exaile Player. In simple words, Exaile Player has all what is required for a complete Music Player and is a good alternative for VLC (for audios only)
 12. RealPlayer
RealPlayer is a cross-platform media player developed by RealNetworks back in 1995. One o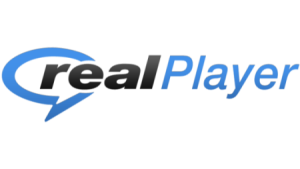 f the oldest, yet an exceptional software with all modern tools and advanced features. A great feature with this player is the Cloud (hard drive with 2 GB storage space) Support known as RealCloud in which you can store your audio, videos and pictures as well. The media player is compatible with various file formats of the multimedia realm, including MP3, MP4, QuickTime File Format, Windows Media format, and the proprietary RealAudio and RealVideo formats. It is, overall, a great alternative to VLC Media Player.
13. mpv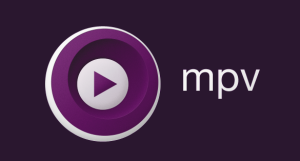 A free, open source, and cross-platform media player with a stable release last month (Sept. 2015). It is a fork of mplayer2 and MPlayer and does share some features with the former projects but also have many better ones. mpv has a OpenGL based video output with which users can watch videos in high quality without additional plugins.
14 Splash
Splash is an ultimate and next generation HD Player developed by Mirillis Company. It offers a free version and also a trial one of Pro Splash. Supports all major audio, video and subtitles file formats. Also have DVB Playback Features with which you can watch various digital television channels. Overall, a good compact media player with all important features for a complete media player.
System Requirements
OPERATING SYSTEM : Windows® XP(SP3), Windows Vista®, Windows 7
DirectX® and latest graphics card drivers
512MB RAM
50MB Hard Disk
Video Overlay support or DirectX® 9.0c compatible graphics card
Sound Card : DirectX® compatible
CPU :Intel® Celeron® 1.4GHz or equivalent processor (SSE2 required)
Display : Monitor: 59/60Hz, resolution: 800×600 or higher
View and Get Splash Media Player
15. DivX Player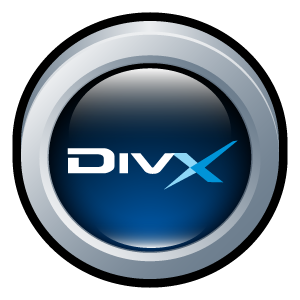 DivX Player is an award-winning media player having free HEVC playback and Ultra HD (4K), a must-have for those who want to watch high-quality video. It is also optimized for movies, TV shows and web video clips in the Internet's most popular formats, including AVI, DIVX, MKV, MP4 and more. Should be among the best alternative for VLC without any doubt.
16 Quod Libet
Quod Libet is a GTK+ based, cross-platform and a free audio player. The one standout thing about this player is that it allows the user to organize their music is best possible ways. With is customizable and extensible ability, it has to be placed in the list for alternatives to VLC (for audio purposes only ofc.)
View an Get Quod Libet Audio Player
17 Plex
Plex Media Player organizes all the videos, music and photos from personal computer/libraries and streams them to smart TVs, streaming boxes and mobile devices. It is a free open-source media player system and software suite consisting of many player applications for 10-foot user interfaces. It is available for Windows, Linux, OS X. If you are a media lover and you just want to your favorite tv shows, seasons and movies and all, then this is the most recommended media player. User Friendly interface and dozens other features are offered. A good alternative to VLC for sure. Heinnn? Yes!
View and Get Plex Media Player
18 Zoom Player
Zoom Player is smart and flexible and customizable Media Player for the
Windows PC having all the major Audio/Video/Subtitles file formats. With it, you can quickly convert any PC into a Home Entertainment Center (HTPC) with no specialized hardware requirement or operating system.
So this was the list of all the best alternatives of VLC Media Player. All of them are completely free and easily get-able. Missed out any? Leave a comment and let us know.