Media Players are only the way to play multimedia documents in a computer like audio/video songs and in this article I'm just going to show you about the most popular free media players to download and to use in your PC. I've found the following list of 15+ free best PC media players that's why I write this article.
Let's start discussing about them.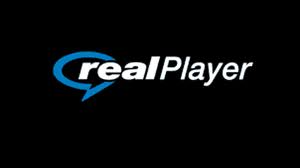 Top 5 Media Player are listed below with details
1. VLC Media Player
VLC media player is the one and portable multimedia player for several audio/video formats as well as VCDs, DVDs, and with many streaming protocols without external codec or program.
Features of VLC Player
Awesome shortkeys support
Easy to use and navigate (Nice Interface)
Lightweight, Flexible and Eye-catching
Easy Integration with streaming services over the web
Plays BluRay and HD
Supports these file formats WMV, MKV, MP4, MPEG, AVI, MOV, XVID, DIVX, FLAC, FLV, REAL, WAV, VOB plus a lot more…
2. Media Player Classic
Media player classic is a simple yet completely featured to play videos/audios.  Shortly after the developer of this original project stopped working on it, another group of developers started coding a new player with extended functionality…
What can Media Player Classic play?
WAV, MP3, WMA, SND, OGG, AIFC, AIFF, AU, AIF, MPG, MP2, VOB, MIDI, MPEG, ASX, M3U, AC3, DTS, ASF, WM, WMA, PLS, WAX, CDA, JPEG, WMV, AVI, BMP, D2V, MP4, SWF, GIF, PNG, MOV, QT.
3. QuickTime Player
QuickTime Player brought to you by Apple which enables you to playback of quicktime movies (.mov) supports many other formats. You can even play stream from a webpage, and suppose by chance the internet connection lost the QuickTime Player automatically reconnects you to the stream when internet connection comes back.
Features of QuickTime Player
Supports 3GPP and 3GPP2 files
Plays MPEG-4 video, H.274, AAC audio & Instant-On media
Easy to use
Web streaming media support
Ability to save movie favorites
Multichannel audio playback
Live resize
New playback capabilities
Much more…
4. Windows Media Player
It is said that the Windows Media Player is maybe the all in one media player which aims to provide the best user experience for playing, discovering and taking your digital environment anywhere on Windows XP-based computers and the widest choice of portable devices.
WAV, WMA, MP3, OGG, SND, AU, AIF, AIFC, AIFF, MIDI, MPEG, MPG, MP2, VOB, AC3, DTS, ASX, M3U, PLS, WAX, ASF, WM, WMA, WMV, AVI, CDA, JPEG, GIF, PNG, BMP, D2V, MP4, SWF, MOV, QT.
5. RealPlayer
RealPlayer is used for playing the recorded media from the computer, MicroSD cards, etc. It is compatible with numerous file formats within the multimedia realm, this includes MP3, MPEG-4, QuickTime, Windows Media, and multiple versions. RealPlayer is also available for other operating systems (OS) like Linux, Palm OS, Unix, Windows Mobile and Symbian versions have been released.
List of Just Another 10+ Free Media Players