Adobe Illustrator is one of the top ranked software used for vector graphic designing. It is developed and marketed under Adobe Systems. Mostly, Graphic Designers and Artists use this program for their private purposes as well as for company/business use. Adobe Illustrator provide wide range of features with the help of which one can create many products including charts, logos, graphs, illustration, real 3D diagrams, cartoons and many more. Apart from creating use, it is also helpful for editing images. It might be ranked one of the best for vector graphics editing and illustrations, but some may look for Alternatives to Adobe Illustrator because of following reasons:
Not Free; Adobe Illustrator is not free. It costs around US$ 30-40. Hence, all the beginner might not be interested in buying it straight away.
Difficult to use initially: Adobe Illustrator offers many features but initially it is quite difficult to grasp all the techniques and tools it presents.
Alternatives to Adobe Illustrator
There are many Alternatives to Adobe Illustrator. The best ones are as listed below.
1. Inkscape
Inkscape is an open source free vector graphic editor which can be used for creating illustrations, graphs, charts, logos and complex diagrams etc. It primarily offered Scalable Vector Graphics (SVG) format but in it's later versions it includes PNG, PDF, EPS, DXF and many more basic formats. Same like Adobe Illustrator, Inkscape also have various features.
Some of them are following: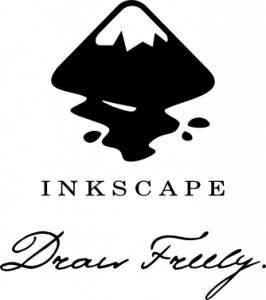 Key Features
Free
Object Manipulation
Object Creation
Fill and Stroke
Text Support
Rendering
Operations on paths
Many file formats
2. CorelDRAW Graphics Suite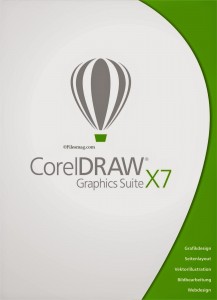 CorelDRAW is another vector illustration, tracing and photo-editing software developed and marketed by Corel Corporation of Ottawa, Canada. CorelDRAW Graphics Suite X7 (the latest version) is a highly recommended program for professionals and as well as rookies which can assist them in designing and editing objects in their own way.
Another good ranked alternative to Adobe Illustrator. Supported platform includes Windows XP, Windows Vista, Windows 7, Windows 8 and Windows 10. Latest versions do not support MAC and iOS. It allows the user to customize the interference the way you want to. Wide range of file formats are offered in this program. CorelDRAW gives a free trail.
3. Apache OpenOffice Draw (ADO Draw)
Apache OpenOffice Draw is a part of Apache OpenOffice (ADO) suite. It is a graphic designing software which include variety of tools for creating graphs, charts, posters, logos etc. ADO Draw has an easily usable toolkit with which experts and beginners both can take advantage. It has various matching features with Illustrator and hence, can be included in the list for Alternatives to Adobe Illustrator without any doubt.
Some of the features that Apache OpenOffice Draw have are below:
Key Features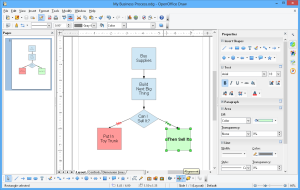 Various Styles and Formatting
Manipulate Objects
Smart Connector
Arranging objects
Import and Export Graphics
Precised Dimension Lines
Simple and Easy Layout
Get Apache OpenOffice (ADO) Draw
4. Serif DrawPlus
Serif DrawPlus is another graphic editor developed by Serif Company. This software can be used for creating technical designs, animations, logos, diagrams, and also for image detailing. It provides wide range of tools with which all type of users can take advantage. Web graphics and animations is the core feature of Serif DrawPlus. It also gives many other features which makes it a good Alternative to Adobe Illustrator.
Key Features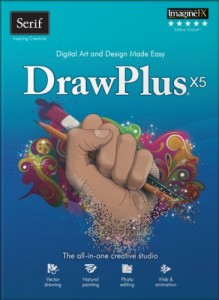 Natural Line Defining
Hairline Option which provides precision in work
Quick Shapes
Easy to Draw and Easy to Fill
Wide range of Beautiful Patterns
Easy Import and Export
Painting and Sketching
Slideshow Feature
Free Trial
User Friendly Layout
 5. Xara Designer Pro
Xara Designer Pro is an image editing software created by British company Xara. It assists users in photo editing and vector illustration. With its wide range of offered creative tools, one can also use it for DTP, Web Designing and Graphic Designing with speed and ease. With it's fast and beautiful layout, it competes with all the other similar software and can be a good alternative to Adobe Illustrator.
Some highlighted features of Xara Designer Pro are listed below:
Key Feature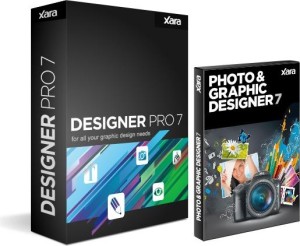 Fast and Direct Action Tools
Easy Drag and Drop
High Quality Screen Display
Solid Object Editing
Easy Text Handling
3D Extrude and Blending Features
Live Effects and Transparency
Easy Photo Manipulation
Supports Adobe PS Plugins
Compatible with all modern browsers
6. SVG-Edit
SVG-Edit is a SVG image editor and designer which has can work in any latest brows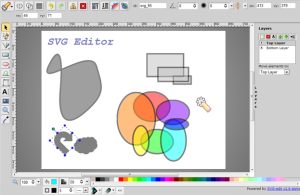 er and is licensed under MIT. It is a Java-Script driven software. Just like other software, it also offers wide range of tools with which one can easily edit images and draw them the way the want to. Users can add it directly to browsers and start using straight away. SVG-Edit supports almost all famous browsers including Firefox 3.6+, Chrome 6+, Safari 5+, IE 6+ and Opera 11.10+. Free, smooth paths, text support, simple dialogue and it's speed are some main features of it. It is also a good ranked alternative to Adobe Illustrator.
7. Creative Docs .Net
Creative Docs .Net is another free vector graphic editor which can be used to create illustrations, flowcharts, documents, posters, manuals and many more. Simplicity is standout feature of Creative Docs. Net because of which almost everyone can use it ease and without much hesitation unlike the Adobe Illustrator which is quite complicated. Supported platforms include Windows Vista, Windows 7, Windows 8 and Windows 10. Speed and easily usable tools are also a key feature of it.
Some other features are: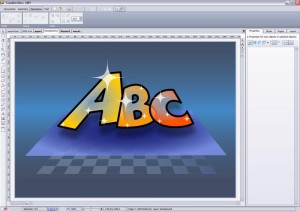 Key Feature
Text Support
Various File Format
Includes Boolean Operations
Easy to Combine and Align the Objects
Multi-Doc and PDF Support
8. InsightPoint
InsightPoint is a free vector editing and drawing program. It is rated amongst the top 5% best Photo and Graphics software. Totally free and very simple layout. It offers large variety of tool which one can use with ease. Graphs, Flowcharts, Illustrations, Banners, Documents and Diagrams can be quickly created with the help of InsightPoint. It can be used as an alternative to Adobe Illustrator.
Some key features of InsightPoint are below:
Key Feature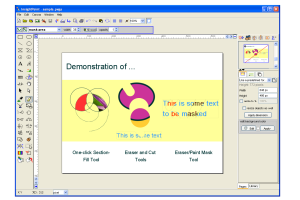 Text Support
Basic Shape
Layers
Resizing Objects
Easy toolbars
Simple Layout