Adobe Creative Cloud has got the finest name in the world of designers and consumers. Photoshop, Fireworks, and Dreamweaver have the capability to do some very appropriate tasks for the designers with their powerful ability. However, since the day Adobe has swapped to the subscription mode, the users are feeling irritated. Many of the users are now finding out the alternatives for that.
If you are unable to afford the Creative Cloud Subscription or you are prone towards trying some new editing software, then there is a range of such software, which are available for this purpose. Let us take a look what other software experts have to offer you as the alternative of Adobe Creative Cloud.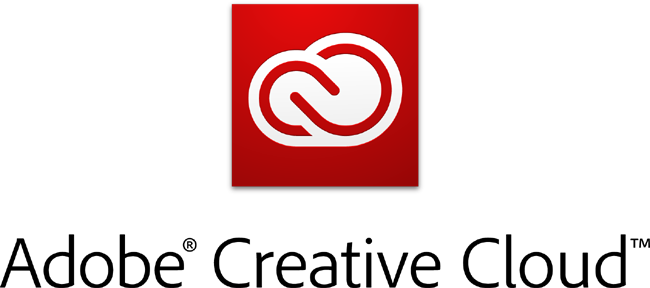 Affordable Substitutes of Adobe Creative Cloud
CoffeeCup Web Editor
Highly technical but very useful software that is also called the Free HTML Editor's big brother makes the working easier for you if you know how to work on DreamWeaver. Just make the website via using it to get started within few seconds.
Stencyl
Being an easy to handle software, the Stencyl exports the HTML5 or Flash as per your choice to bring out perfect results. You can create games and apps by using HTML5. The subscription is only for $79 per year.
Gimp
The Gimp gives users the chance of doing image retouching, authoring, and composition. You can also use Gimp to create MPEG and GIFs files for using online.
Acorn 4
Acorn 4 offers the easiest way to design and redesign the images in better form. Its image editor is very simple to use and anyone can use it without much complexity. It also offers the web developing option but it is mainly for the image editing purpose.
Sketch
It is very feasible software for the users other than Fireworks. It is more affordable and can be purchased for just $49.99.
InkScape
To create an online file or edit any image, Inkscape will serve you like CorelDraw and Illustrator. For designing the logo or any website, it will support your needs for the SVG.
Microsoft Silverlight
Can you imagine having high-tech graphic application software for free? It is possible with Microsoft Silverlight now. With the help of this high-tech framework, the users can easily produce Windows Phone Applications.
Free HTML Editor
For the windows users, HTML Editor is the slender version of the CoffeeCup Editor. Its advance version is available for $69 only. It features Code Cleaner, which offers you the chance to use clean codes.
Pixelmator 2.1
If you want an appealing alternative of the Photoshop then you must try out Pixelmator 2.1. This is the best software for everyone, who uses Mac programs. Pixelmator can be purchased from the Mac App store for just $14.99.
Cyberduck
If you are working with both Mac and Microsoft, the Cyberduck will work out easily for you. It is easier to use as compared to most of the FTPs. It can work with your favorite cloud service without any hassle.
KompoZer
It does not matter if you do not know anything about the coding or if you know everything about it, the KompoZer has the capability to help everyone. Nothing is so advanced as CoffeeCup Web Editor but the KompoZer offers everything from the basic to the extremely designing tools to its users.
BlueGriffon
For those, who want to create any web page or want to work on editing, the BlueGriffon is the best tool to use because of it convenient to use features. It is targeted software that believes in working only and thus, available for free.
Flow
As the name prescribed, the Flow works easily with its features. Flow asserts itself as the best agent of Mac's FTP and SFTP. You can get Flow from the Mac App store for $4.99 only. Its never-ending features will make you work more and more at your ease.
Transmit
If you want to replace the FTP option in the Dreamweaver then Transmit is the best option for you to go for. Using this tool, you can easily find the favorite files on the disk later on.
Prototypes
It is the simplest tool available for the designers, who have used Illustrator or Photoshop. With this app, the designers can test and share iPhone app the way you design them. It works greatly for the iPhone users.
In nutshell, technology has made it easy for us to find alternatives to one single tool and this is what happened in the case of Adobe Creative Cloud. However, it will be you, who have to make selection based on your needs and budget.
This post is contributed by Adeel Zia, A tech savvy and passionate blogger who's main focus on social media and its new developments. He worked a lot on GEO targeting.