JustCloud is one of the best solutions for data storage. JustCloud offers you unlimited storage services. Now, with JustCloud you can easily store all of your personal, private files, important documents, remarkable photos of an amazing moment that you had with someone special and videos. It's the right decision to store your data in JustCloud because it's safe and reliable. And do you know that you can access your important data from worldwide with the help of the Internet from anywhere, anytime.
One more thing that I would like to tell you about the service of JustCloud is that you can access your data file documents via a computer that has internet connection in so far as you can remember your password. It's fine if you are traveling and don't want to get your computer along with you, you can enter any business center that offers internet services and work on any of your document you want and still be able to save any changes you make.
Professional Cloud Storage from JustCloud is Simple, Fast and Secure. It will automatically backup the documents, photos, music, and videos stored on your computer, to the cloud so you are never without files again.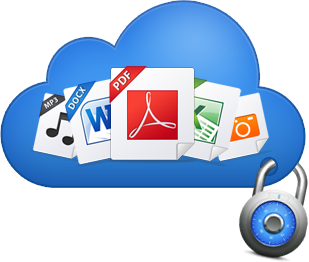 Features
Free Mobile Apps
100% Automated Service
Sync Multiple Computers
Unlimited Cloud Storage
Access Files Anywhere
Share Files with Friends
PC, Mac & Linux Compatible
Encrypted And Secure
JustCloud uses a small desktop application to backup all of your computer's files to the cloud. You don't have to worry about any kind of backup and restore data files because it constantly backs up your data to cloud and you can access them at anytime from any device in the world by logging in to the JustCloud online control panel.
You can play the following video below to have proper idea behind this cloud storage service.