LG G Pro 2 is really a good Android based smartphone with which you do whatever you want to… Even LG G Pro 2 comes with high-end specs and features, it's not the only thing because you want something more. To do this, you will probably try to tweak your smartphone. To tweak your Android smartphone you must should know the basic things about it i.e, boot into recovery mode, entering download mode or making a hard reset. To enter download mode in LG G Pro 2 easily, just follow this article.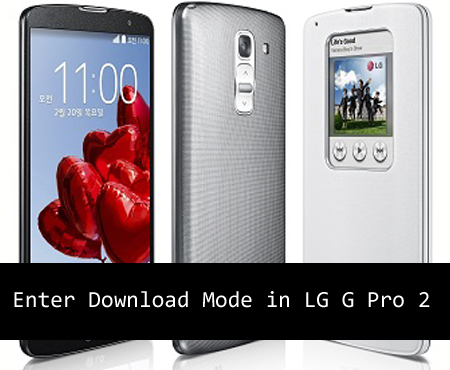 Let me tell you more about how to enter download mode in LG G Pro 2. Download mode is the prerequisite when we usually update our Android smartphone with an official Android OS manually in which we don't need OTA Update.
Enter Download Mode in LG G Pro 2
Switch off your Android smartphone
Wait about 5-10 seconds so that your Android smartphone completely switched off
Press the Volume Up button
Stay pressing the Volume Up button and connect your device to the computer via USB cord
The drivers will be installed automatically
Don't release the Volume Up until you see the download mode on your device screen
To goto the Android OS you will then need to press Power button until the LG logo displayed
Finally, unplug the USB cord.
That's all, and you have successfully entered the download mode of your LG G Pro 2. And in the next tutorial we will show you how to easily Enter Recovery Mode on LG G Pro 2. Stay connected with us for more information related to Android and Android based smartphones.