Have you fed up of installing Samsung USB drivers for each one of your Samsung devices in your PC? Ummmm… I can feel it. Well, you don't have worry about installing Samsung USB drivers for each one of your devices in your PC anymore because we have got (Samsung Kies 3) all in one PC suit for All of your Samsung devices.
Samsung Kies 3 will help you to connect your Samsung smartphones with your PC to make it easy for you to synchronize data between devices from PC and vice versa. However, sometimes it is also required to install Samsung USB drivers because of incompatibility.
Free Download Samsung Kies 3
With Samsung Kies 3 you can connect your Samsung smartphone device via a USB cable and you will get notification of any updates to your device firmware that are available officially by Samsung. Samsung Kies 3 support Apple Mac operating is also available to help you manage your data transfers.
So, make sure your PC matches with the minimum requirement in order to install Samsung Kies 3.
We had already published Samsung Kies Mini to download as well. I think you might like it. 🙂
How to install Samsung Kies 3
Once you have downloaded Samsung Kies 3 on you PC, go to the destination folder where the file was stored.
In my case it is Downloads folder
I will just Windows key + RUN (type Downloads which is my folder)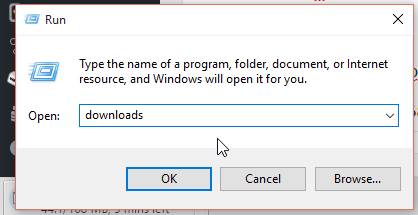 If you downloads folder is full of stuff, you can try searching Kies3Setup to find the setup quicker. Like I did. Simply run the setup.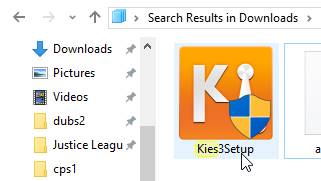 Administrator privileges will be required to run the setup, so just Allow it
Accept the terms and conditions, click Next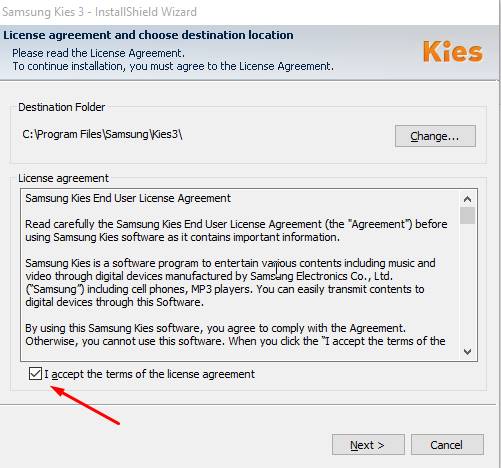 Now, the setup will be started and don't move for a couple of seconds and let the setup completed.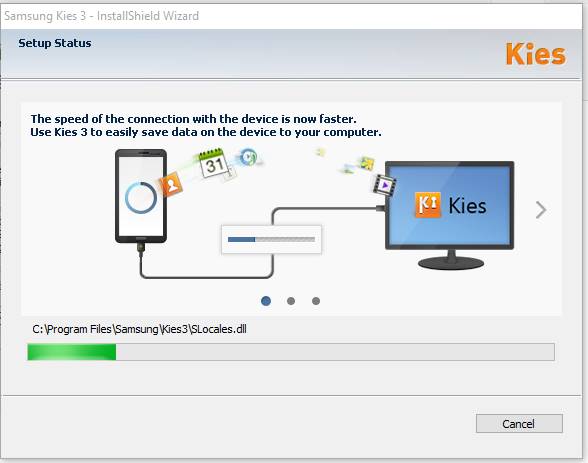 Finally, installation of Kies 3 will be completed here. Now, you choose the options if you want to create desktop quick launch + Launch the setup after setup is completed.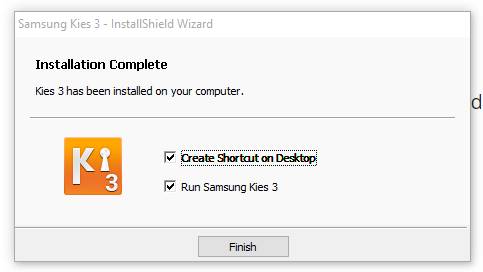 Hurry!. you can just connect your device with PC.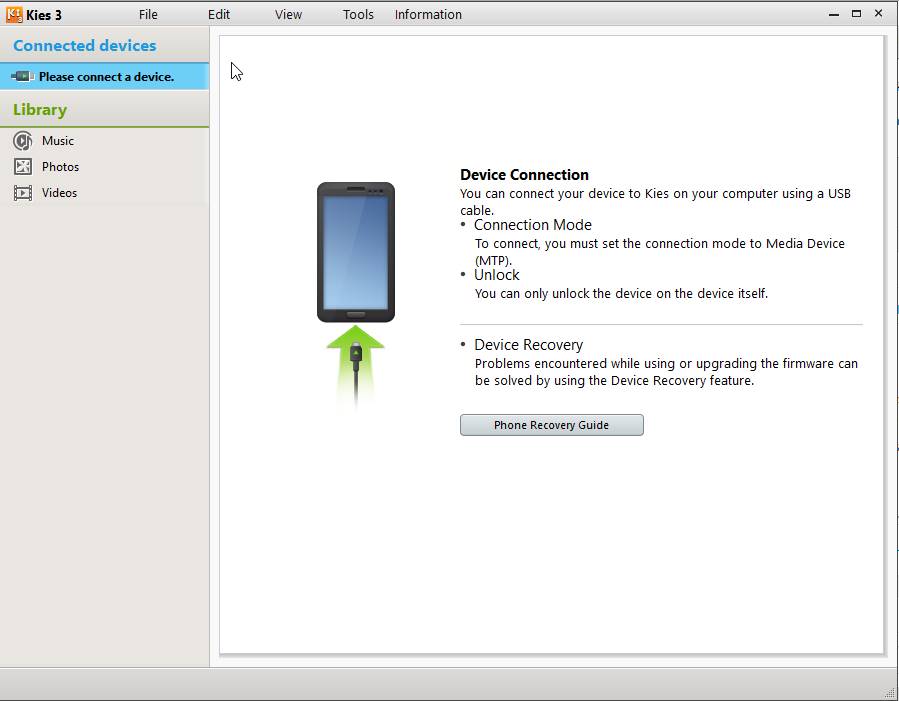 System Requirement for Samsung Kies 3
OS: Windows XP (SP3), Windows 7, Windows Vista, Windows 8
CPU: Intel Core i5 3.0 GHz or above (recommended)
Minimum memory (RAM): 512MB (recommended)
Hard drive space: At least 200MB (recommended)
Screen resolution: 1024 x 768 (32 bit or above)
Required software:
Windows XP : Windows Media Player 11 or above
Windows 7, 8 OS N, KN
Windows Media Feature Pack
If you still not able to connect your Samsung smartphone with PC then you must try installing Samsung USB drivers. Here are some direct download mirror sources provided if you want to download Samsung Kies 3 for your PC (for Windows Only)
Kindly comment below if any of the above download link don't work for you.