There have been a long time that people to go down as there phone's battery dead and in such critical conditions people search for sockets to plugin their phone chargers to charge their phone and this process consumes a lot of their time especially when they are out.
Now, you don't need to go under plugin socket process because technology have brought to you something that you have been waiting for. It's called Petalite flux portable charger.
It is an amazing invent that Petalite flux portable charger made this easier to charge a phone without going under plugin socket process in fact that sucks. Now, you will be able to charge your phone's battery in just 15 minutes and I call it amazing. The best part of this portable charger is its compatibility, you can take it wherever you wish to go. Just charge this Petalite flux portable charger in the morning and take it with you (as its portable) and when you phone battery goes down you can immediately give your phone the power input with the Petalite flux portable charger.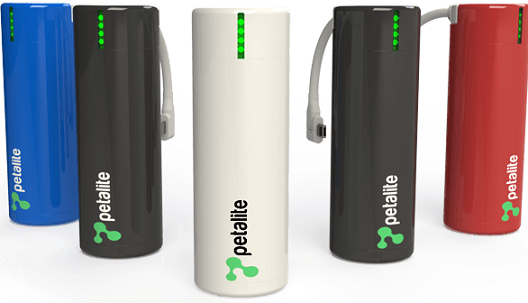 Specification of Petalite flux portable charger
Leigh Purnell is the inventor of this Petalite flux portable charger and it's accessories includes a universal micro USB output port with a charging dock that is available in 4 different colors i.e., blue, black, red and white. The dimensions of the Petalite Flux measure 90 x 30 x 30 mm, and weighs a mere 95 grams. The dock provides the charge to the Petalite Flux at a rate that is 20 times faster than a USB 2.0 @ 500mA. The 15 minute charge is a whole day's charge for a large android phone (2,600mAh) and 8 minute charge is sufficient for smaller iPhone 5s (1,560mAh).
Now, smartphone users should not worry about their phone battery because whenever their phone get run out of the battery they can charge it with their Petalite Flux portable charger anytime.