Google has really improved the web by giving us a ton of facilities from Google search to Android smartphone operating system. If you own an Android smartphone manufactured by Google then you will have to download Google USB drivers for your smartphone. You won't be able to connect your Android with PC/laptop unless you install Google USB drivers. We will help you to install Google USB drivers on your computer if you follow this article.
Download Google USB drivers for Windows
In this article, you will be able to download USB drivers for your Google Android device but if you program things via MAC or Linux then read this (Mac OS X or Linux users don't need to install USB drivers).
You can download the Google USB Driver for Windows in one of two ways:
Download Official Google USB Drivers
On downloading Google USB drivers .zip file you will able to extract it on your computer then you will have to go in USB driver extracted folder. In this folder, you will find 2 setup files one for 32 bit and other for 64 bit which you will have to install on your computer depending on your PC whether 32 or 64 bits.

Installing USB drivers via Android SDK Manager
After you complete installing Android SDK manager on your PC follow the steps below to process installing Google USB drivers via SDK manager.
From Android Studio, click Tools → Android → SDK Manager
Go to SDK Tools tab
Select Google USB Driver and click OK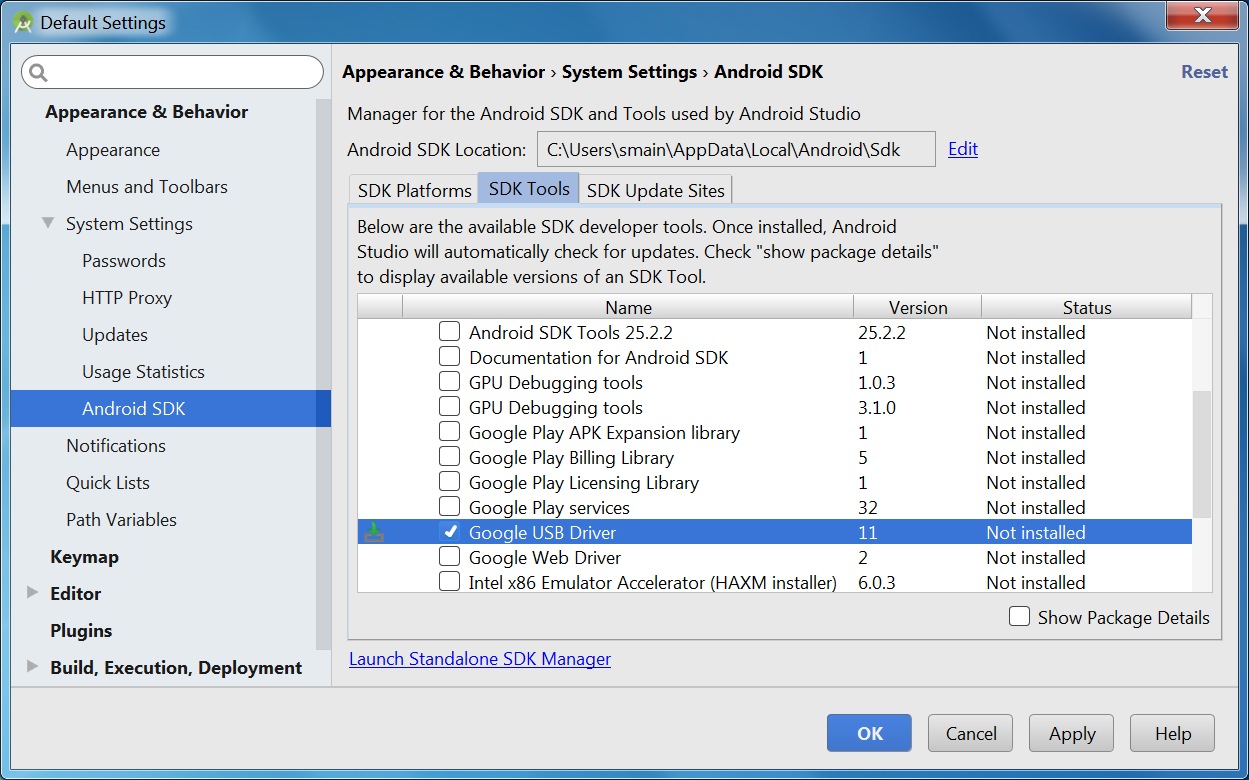 Finally, click OK to proceed to install the package.
Once it is done, the driver files are downloaded in android_sdk\extras\google\usb_driver\ directory.
If you using SDK manager then you will be able to get the instant update about the USB drivers if there is any update in future.