The today's Android application is for those who owns an Android device + Mac computer. If you have then maybe you will probably try to sync data between your Android device and Mac computer and in this case the today's Android application can help you.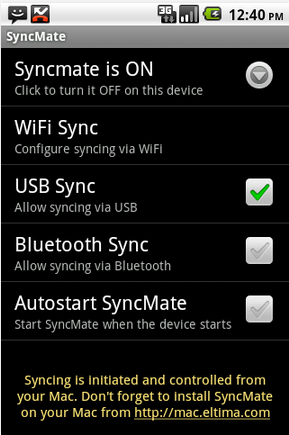 Sync your Android device with your Mac. This special Android module of SyncMate will help you sync your Android device with a Mac via WiFi, USB or Bluetooth. You can synchronize contacts, calendars, folders, Safari bookmarks, iTunes and iPhoto; mount your Android as a new volume on a Mac, manage your text messages (SMS) conveniently and more.
SyncMate for Android is just a sync client app. The main sync software should be installed on your Mac. Click here to get one for your Mac.