Hey Bloggers… Hope you doing well. As you can see that I've shared the most popular Android Apps for Bloggers out there in this article.  Hope you will like as well as share this article across your favorite social media profiles with your friends. Blogging has become common and millions of personal blogs have been created by individuals online today. If you are a blogger then you might be take advantage of this article about best Android Apps for Bloggers. Now, you can manage your blogs on your Android smartphones or tablets with these Android apps that I'm going to share with you here. It's also possible that you will rather not touch your computer and manage your blogs from your Android smartphones, yeah! 😉
Best Android Apps for Bloggers
WordPress for Android puts the power of publishing in your hands, making it easy to create and consume content. Write, edit, and publish posts to your site, check stats, and get inspired with great posts in the Reader. What's more? It's open source.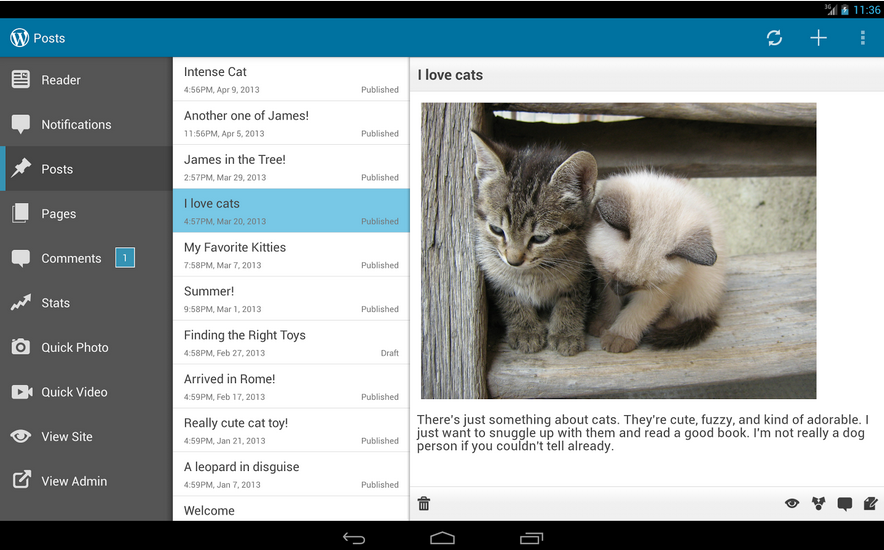 Feedly is a new way to browse the content of your favorite news sites, rss feeds, Tumblr blogs and YouTube channels. Instead of having to hunt down for news, feedly uses RSS to aggregate the contents of the news sites and blogs you like and deliver them as a fast mobile-optimized experience.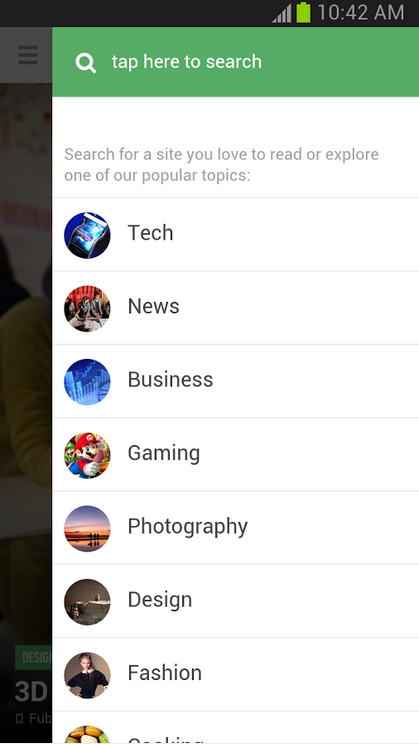 Now, Bloggers can make use of Blogger.com and start write, edit and publish article right from their Android smartphones or Tablets. Here is the latest release of Official Blogger.com Android app that you can download and start blogging on the go. With the Blogger Android app, you can quickly and easily publish posts to your blog wherever you are.
Features
Compose a post that you can save to draft or immediately publish
Edit existing posts
View list of your saved and published posts
Switch account/blog if you have more than one
Embed an image from the gallery, or, by taking a picture directly from the app
Add labels to your posts
Add location information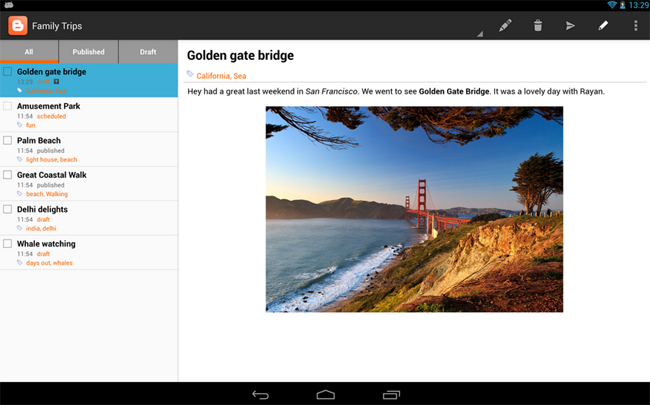 Access all of your Google Analytics web and app reporting profiles from your mobile device. The app has an all-new look and feel that's optimized for phones and tablets, so you can easily get your Analytics data anytime, anywhere.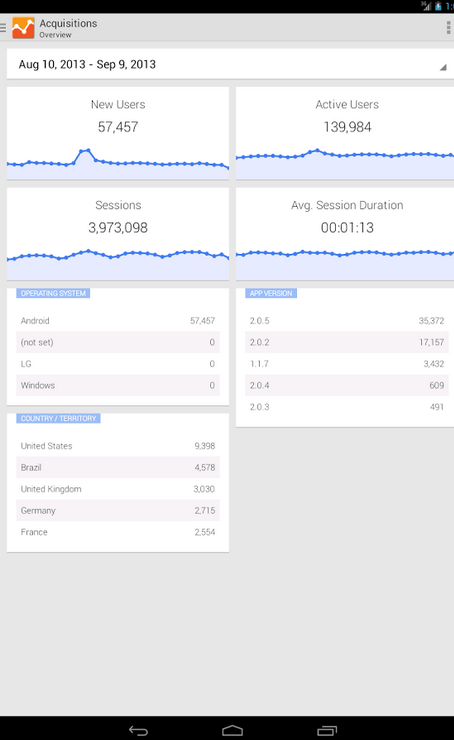 Alexa provides information about websites including Top Sites, Internet Traffic Stats and Metrics, Related Links, Online Reviews Contact Information and Search Analytics for SEM and SEO optimization. The Alexa Toolbar is a browser add-on that shows data about sites as you surf the web.
This is not the official app by Alexa.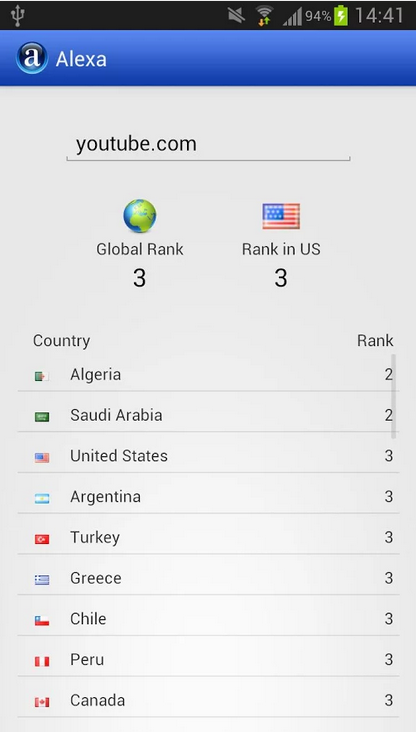 Now, you guys can use Tumblr right on your Android Smartphone/Tablet. Post anything, from anywhere. Share photos, gifs, video, music, quotes, chats, links, and text. Find and follow the things you love, and get all your latest news from your dashboard. On installing this app in your Android device a 'create a post' widget will be added on your Android's home-screen. Save drafts, queue posts, customize tweets, and more. View and reply to messages. Multiple blogs: Seamlessly manage all of your blogs.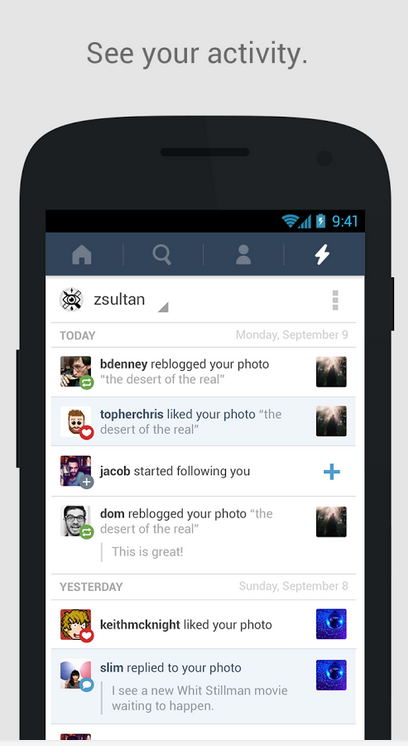 Joooid is an Android client for Joomla: it has been created to manage and publish content and categories, manage front page, upload and download media files on your Joomla installation, manage users and menu items. It contains also a Desktop Widget to help you monitor your Joomla installation in real-time.
LiveJournal is a vibrant, social journaling platform that allows users around the world to find each other based on common passions and pursuits. Users share thoughts, experiences, guidance, artwork, fiction, and more by posting to journals and interest-based communities.