Why Should Others Submit Guest Posts on Your Blog?
Okay, the answer of the question (reverse: why will you submit guest posts on my or any other blog). Because guest posting is the way where you write for other blogs and in the back you will be paid with a do-follow back-link in author bio. It's the easiest way to stand out among million bloggers. This is really great way to get natural links to your blog along with an exposure to a wide range of audience. It's also the way to promote your blog by featuring it on other's blog posts. In this article we'll show you how unregistered users and readers can guest posts on your blog.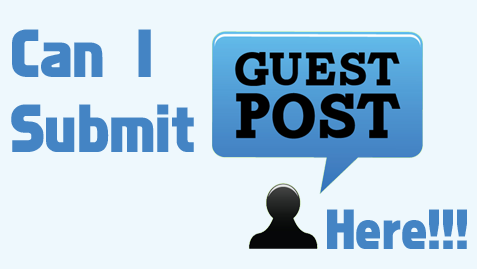 Guest Posts
Guest Posts is a WordPress plugin which gives an opportunity to unregistered users and readers to guest posts on your blog. Here we go.. You can offer your blog guests, unregistered readers an opportunity to post on your blog without registering themselves. Actually this plugin creates a form where users can submit their guest posts. After being submitting the form it will automatically saved in your blog database in show up as pending in your draft posts folder.
How to Work with it?
Aargh!! I just installed, activated it, what next?
Don't worries, and follow me:
1. Download, install and activate Guest Posts
2. If just activated the plugin, try creating a page with "Write for Us" or anything else you like
3. Insert the short code in that page "[guest-posts]" and save it.
If you want to add a thank you page to show up after submitting the form. Use this shortcode [guest-posts thanks="http://yoursite.com/thanks"].