Instagram is a fast, beautiful and fun way to share your life with friends and family. Take a picture or video, choose a filter to transform its look and feel, then post to Instagram — it's that easy. You can even share to Facebook, Twitter, Tumblr and more. It's a new way to see the world. And by the way, in this article I'll show you how to display Instagram images directly on WordPress blog's sidebars, footer, post body elsewhere via shortcode.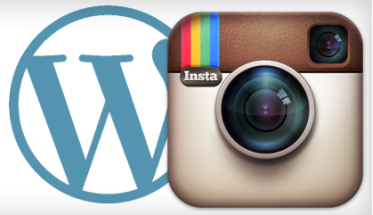 Instagram is a WordPress plugin that offers you a simple sidebar widget to display your latest instagr.am pictures directly in your WordPress blog. This plugin requires PHP curl extension. In order to embed pictures from Instagram profile to WordPress just use [Instagram] shortcode.
Example:
Get images from Instagram and create posts automatically and use multiple streams. Or just save images in your media library.
Features
Display all your images from instagram
Only display your images with a certain tag (eg #instablog)
Display images that you have liked
Publish images that contains a tag. This is ideal for special sites as "longboarding day" or "users makeup"
Save images to media library instead of posting them
Paste any link to a Instagram picture or video in your post and the plugin replace your Instagram link with the new Instagram Embed directly in your posts just like WordPress replace your YouTube links to YouTube embeds. Settings page available to select between 3 different sizes to embed.
The TCVN Instagram Gallery Widget for WordPress helps you display your images from Instagram in a clean and simple gallery. Showcase your latest Instagram images on your WordPress website, or share the Instagram images you like. Easy to set up and configure, and fully customizable using templates.