We know that Instagram is a great way to capture and share the most important moments. Instagram is a fast, beautiful and fun way to share your life with friends and family. Instagram help you to easily customize your photos and videos with one of several gorgeous and custom-built filter effects. Transform everyday moments into works of art you'll want to share with friends and family. If you want to display every single event from Instagram to your WordPress blog, then this article will help you. Below is the list of best plugins to add Instagram widget in WordPress.
Plugins to Add Instagram Widget in WordPress
Note: All of the following Instagram widget plugin requires your Instagram ID and Access Token.
Instagram for WordPress
Instagram for WordPress is a good plugin for WordPress users that gives you a comprehensive sidebar widget that can show your latest photos, tagged photos, your favorite photos, your feed, other users photos. To get started adding the Instagram Widget to your sidebar/footer on your WordPress blog, just install Instagram for WordPress plugin on your blog.
Simply Instagram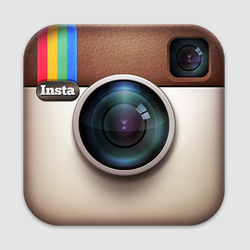 Simply Instagram WordPress plugin displays your photos from Instagram right on your WordPress blog by either using widget or shortcode. So, with the help of shortcode functionality you can display the Instagram photos on your blog posts/pages so easily.
Easy Instagram
Easy Instagram plugin can display an Instagram image from a single Instagram user's photo collection or from images throughout Instagram hashtagged with a specified Tag. With Easy Instagram WordPress plugin you can create a gallery of up to ten images fed either from the Instagram User ID or the Tag.
Instagram Picture
Instagram Picture is a wonderful plugin for WordPress when integrating your Instagram photos. This plugin is perfect for embedding your Instagram photos into WordPress within nearly any location that you see fit.
Yakadanda Instagram
Yakadanda Instagram WordPress plugin helps you to pull the Instagram images of user or hashtags and display them on your blog.
Instagram Master
Instagram Master let's you show your latest Instagram photos and view on Instagram button inside any widget position.
WP Instagram Widget
WP Instagram widget is a no fuss WordPress widget to showcase your latest Instagram pics.
WPInstagram Images Widget
WPInstagram Images Widget get your most recent activity at Instagram and display them in a Widget. No need to create an application on Instagram, just your username.
TCVN Instagram Gallery Widget
TCVN Instagram Gallery Widget for WordPress helps you display your images from Instagram in a clean and simple gallery. Showcase your latest Instagram images on your WordPress website, or share the Instagram images you like.
DM Instagram
Yet another WordPress plugin 'DM Instagram' to connect your Instagram with your WordPress website allowing you to display your recent instagram photos to your WordPress site.
Other:
Comment below you opinions if you like this article.