Simple customize is a WordPress plugin which gives you the more advanced options to customize your WordPress themes as compare to the WordPress theme customizer. Basically, this plugin uses WordPress customize API to customize themes right from WordPress theme live preview window and customize window.
The plugin allows the blog administrators and any other users to modify the look of any theme to their own desire. When you go into installing and activating this plugin, you will be given a new section to your customize screen entitled to as Simple Customize, which contains input fields for various elements needed to display a new customize option to the user. You will find the Simple Customize option under then Appearance menu. This can be done by point and clicking on what you wish to make adjustments to.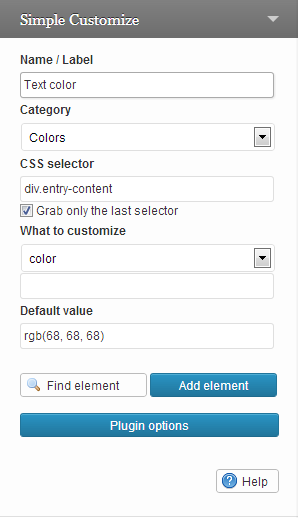 Start by adding manual styles and customize your WP theme according to your needs.