Rooting any mobile version had not been so easier as today. As the Technology has been grown up you can now Root Samsung Galaxy Note N7000 in just a few minutes. Rooting will give you lots of customization options and unlocks many features. It allows you to install more apps. The process is relatively simple, but you may need to downgrade your device to an older Gingerbread version if you are running a more recent one.
Things to do before Rooting
Before we begin to start rooting the Samsung Galaxy Note N7000, let me just tell you the things that you should care about.
Make sure, that which Firmware your device is currently running on. Here is the list of firmware versions that can be rooted directly:
XXKJ1
ZSKJ6
XXKJA
XXKJ
JPKJ4
XXKK3
XXKKA
JPKK2
XBKK4
DXKK1
ZSKK1
DXKK1
XXKK9
XXKKA
DXKL3
DXKL1.
If you find that you are running on one of these listed above, kindly proceed to the rooting process. Otherwise, you will have to downgrade your Samsung Galaxy Note to an older ROM.
Check out, How to downgrade Galaxy Note to KJ1 Firmware. When you start downgrading your device, you must take a look on your personal data, make sure you have backups of your personal data.
Backup your Galaxy Note
To backup your contacts, you should sync them with your Gmail account. For your personal SMS messages backup use this way → SMS Backup and Restore. And for your call logs backup go with this → Call Log Backup and Restore. You can copy your files to the either internal or external SD card, so that they won't get deleted during the update.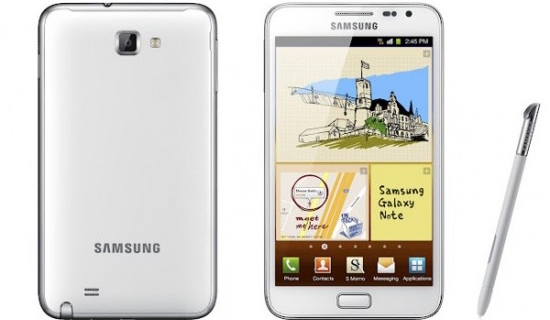 Root Samsung Galaxy Note N7000
At first place, you will first have to check which Kernel is your Galaxy Note using. If you have already downgraded it earlier, then it should be KJ1. Otherwise, download the proper file from the following list:  KJ1, KJ4,  KJ6/KJ7/KJ8, KK1/KK2/KK3/KK4/KK5, KKA, KK9, KL3, KL1.
How to check Kernel version in Android
How to check kernel version in your mobile device. Go to Settings → About phone → Kernel version. You can see that a name like this one 2.6.35.7-N7000XXKJ4-CL641703. In the name the kernel version is KJ4 in the middle of the name.
Extract the file, make sure you have USB debugging mode enabled and the latest Samsung USB drivers should be installed on your PC. If you don't, please try installing the last version of Samsung Kies. Now, simply connect your Galaxy Note with PC, run not-rooted-yet.bat and press any key to start the rooting process. In a few minutes you should have a rooted Galaxy Note. Now your Galaxy Note N7000 should be rooted and you will have to upgrade it to either a newer Android Gingerbread or Android Ice Cream Sandwich ROM.