That's right!
The legendary browser Internet Explorer, with a history of up to 19 years is finally leaving. And it's being replaced by Microsoft Edge. Earlier this year, Microsoft had revealed its plans to replace Internet Explorer with a new browser, which at that time was codenamed Project Spartan. Microsoft announced this news at it's annual Build conference held in San Francisco. Microsoft executives not only revealed the official name, but also highlighted its major features.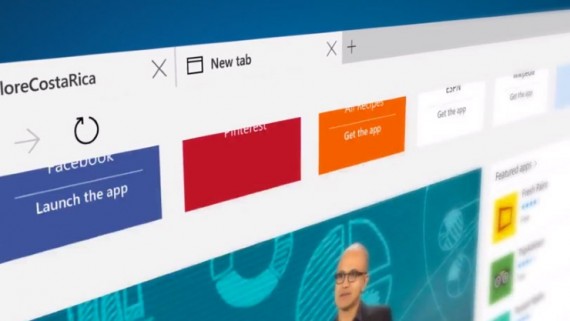 So, what's new with Microsoft Edge?
Many things. Though not much has been revealed about Microsoft Edge, but what we know so far is that:
Edge is very minimalistic and simply straightforward
Built in reading-list
Ability to share notes, annotate photos and sharing options
It's based upon EdgeHTML, which is its rendering engine
Integration with Cortana, Microsoft's virtual assistant
Best part? Chrome and Firefox extensions/add-ons can be used in Edge with little changes!
"You are going to care about the blasting fast technology that's inside it," said Microsoft VP Joe Belfiore at Build 2015 keynote.
If you are wondering where to download Edge, let me tell you that it is not available for download just yet. Edge is under development at the moment. Microsoft is set to release the new browser with the announcement of Windows 10. Then anyone can install the browser on their laptops, smartphones and PCs. Though Edge is replacement of Internet Explorer, but that doesn't been IE is going to be out entirely. It will be available for backwards compatability and same goes for Microsoft Edge. Upon release, you will just have to go to Store and download it there.
PS. They also released Edge's logo and interestingly, it bears resemblance to its predecessor.