What do you mean by Questions and Answers Community?
Well, let me tell you exactly the use of a Questions and Answers community. A Q&A community helps your online users to share their knowledge by solving the problems. A person will be able to ask questions on Q&A board in the back he'll get answers they need.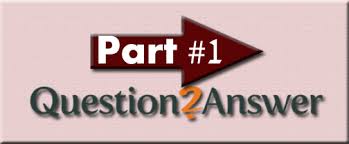 So, in this article we'll take a look on how we can build an online Questions and Answers community with Question2Answer which is the free open source questions and answers software built on Php.
At first there are two possibilities about to install this simple question2answer php software. Either use the Softaculous from cPanel or simply follow this article. However, I'll teach you both ways to install question2answer.
How to Install Question2Answer via Softaculous?
Most of the people don't have the Softaculous software in there cPanel, though those who have the access to use it then let's install the Question2Answer using Softaculous. Follow the steps below to install Q2A via Softaculous:
1. Login to cPanel
2. Under Software/Services > Softaculous

3. Yep, we are in Softaculous now… All we need to do is to search "Question2Answer" in the searcher just like: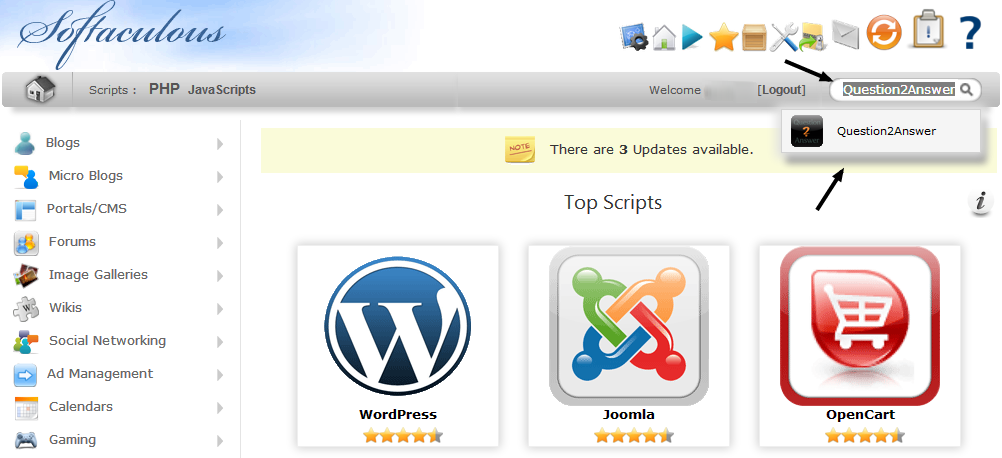 4. Once you found it, click the button install and fill out the form and lastly click install.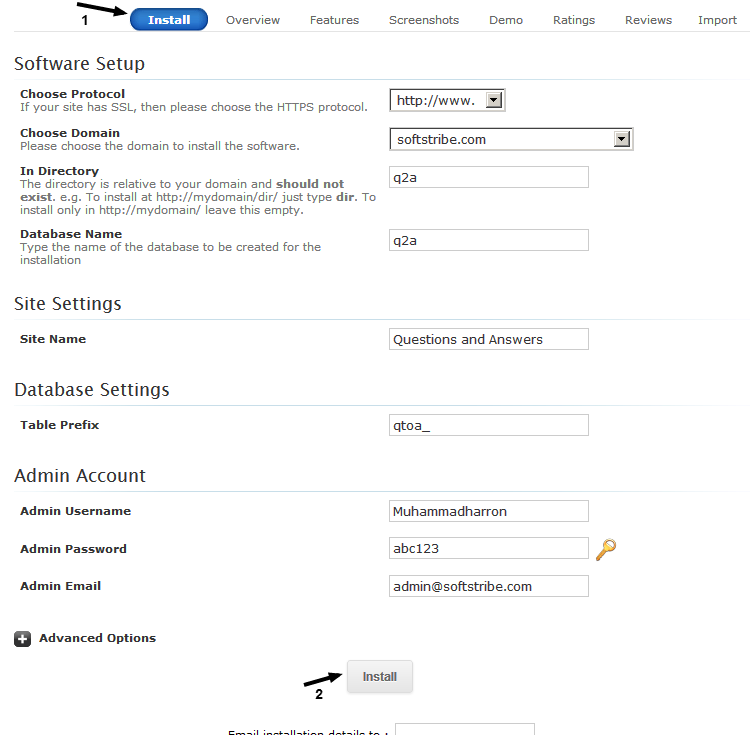 5. You have successfully installed Question2Answer.