(Last Updated On: February 7, 2018)
We have been asked to write about Terrarium TV for Android. I have heard of Terrarium TV before but didn't pay attention to it and now it is the best Android TV app. Terrarium TV for Android is an app for smartphone and tablet holders who has Android OS installed. You can download Terrarium TV for Android at the end of the article. You will be able to install Terrarium TV app on your Android smartphone by enabling third-party app feature from settings.
Terrarium TV Android app allows you to watch, stream even download free and HD TV shows right on your portable Android device. You can watch and download your favorite TV shows now on your smartphone/tablets. Don't worry about in app-purchases because Terrarium TV for Android is absolutely free.
First of all, download Terrarium TV for Android in your device and install it then you can download TV shows on your Android device and watch online.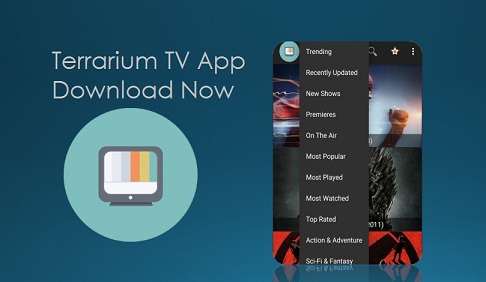 Features
Completely Free
Download and watch offline
TV shows (Full HD 1080p or 720p sources)
Fast sources (Full HD and HD, mostly Google Drive)
Bookmark
Genre selection
Chromecast support
Upcoming features
Multi-language subtitles are available
Last watching
more…
Terrarium TV for Android
Don't worry about your favorite TV shows anymore, because you have an Android app for it now. You can download or even watch your TV shows online without any piracy or copyright issue. Just launch Terrarium TV app and enjoy.
Download Terrarium TV  1.9.2 APK (New Version)
Download Terrarium TV for Android 1.1.2 OLD VERSION