Welcome to 101 Android on Softstribe, and we intend to provide high-quality updates about how to fix bugs solve most common Android issues. Last year, we published on how to remove pattern in Android (3 methods) and people did enjoyed and unlocked pattern issues on their smartphones after following our guide. However, in this article if you are stuck in between how to remove pattern when mobile data is off in Android then follow the guide. What I'm going to show you is that, you can actually remove pattern on your Android smartphone without any sort of internet connection is available.
Don't worry just chill and follow the guide to remove pattern when mobile data is OFF. But what about mobile storage data, will you be able to rescue your data on your smartphone? Well, of course you can remove pattern without internet connection and rescue your data on your smartphone.
Remove pattern when mobile data is OFF in Android
No more data loss.
Unlock Pattern Lock with backup PIN (Android)
Do as I say
On the unlock screen, enter wrong password intentionally 5 to 10 times
Now, tap on the forget Password button
Enter correct backup PIN or your Google credentials (Enter)
For this, you won't need no internet connection
Once, you complete the steps above, you will be able to get your Android unlocked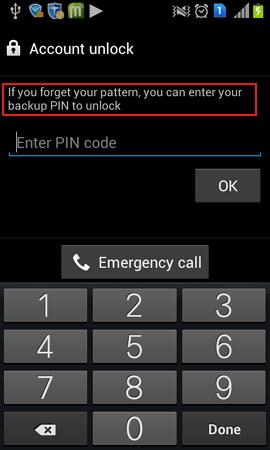 However, if this won't work then the only way to get your smartphone back is to factory reset it. This will wipe out your entire data on your phone so you better find a way to get your backup PIN, otherwise you will end up losing your precious data.