Surviving from this modern age of technology has become hard, there are threats are everywhere. We as human beings are surviving hardly today because we are being challenged by technology in many ways possible. We know that a good invention comes with pros and cons so does the Internet. It is up to you how you use it. But, as a parent, you must take care of your child's safety first right! This should be your first priority when it comes to protecting your children from negative aspects of the internet. In this article, you will learn to disable incognito mode on Android besides disabling incognito mode you can also protect your kids by applying daytime and bedtime limits on their devices. We will step into this later but let's read this tutorial first.
2 Methods to Disable Incognito Mode on Android
There are actually two methods that will help you to disable incognito mode on Android and one of which requires Android rooting which means this can void your Android device warranty that I'm pretty sure you won't use. Still, I would love to share it.
#1: Using Family Link Protection (No root required)
Family link is an official Android app by Google LLC that helps you to keep an eye on your child's Android device. It specifically tells you, where is your kid right now by using GPS location. This app also lists down the number of apps that your kid is using and how much time is he/she spending on a regular basis.
Note: After installing Family Link for Parents on your smartphone you will have to install Family for Kids on your child's Android device to connect their device with your device. After a successful connection between parent and child's device, by default, the Google Incognito mode gets disabled on your child's Android device.
So, I'm an elder brother from my family and I installed Family link for Parent in my Android and added my younger brother on the watch using another Family Link app for kids & teens. Below, is an activity screenshot of my younger brother that tells me where my brother is wasting his time mostly.
Turns out, he is PUBG Mobile game player and spent like 3 hours yesterday.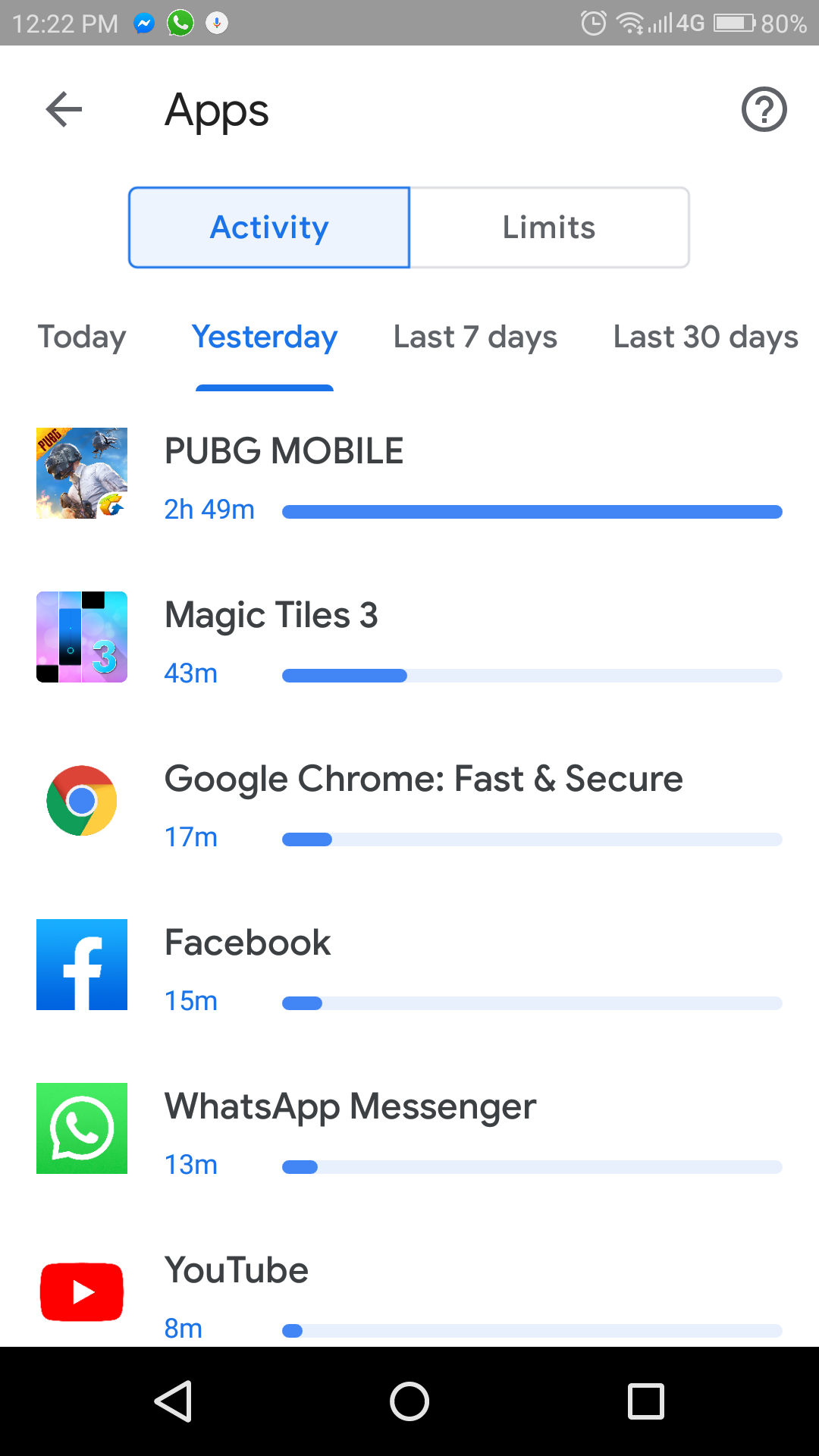 You can perform a bunch of options with Family link for parents app, for example, the most important ones are:
See your child's location
Ability to apply the limit on your child's smartphone (Daytime and BedTime limits)
SafeSearch for Google Search (blocks all the mature sites from search results)
SafeSearch for YouTube Search
Block all inappropriate sites from Google search engine
See your Child's Location
As I said, you can see your child's location from Family Link for Parents Android app.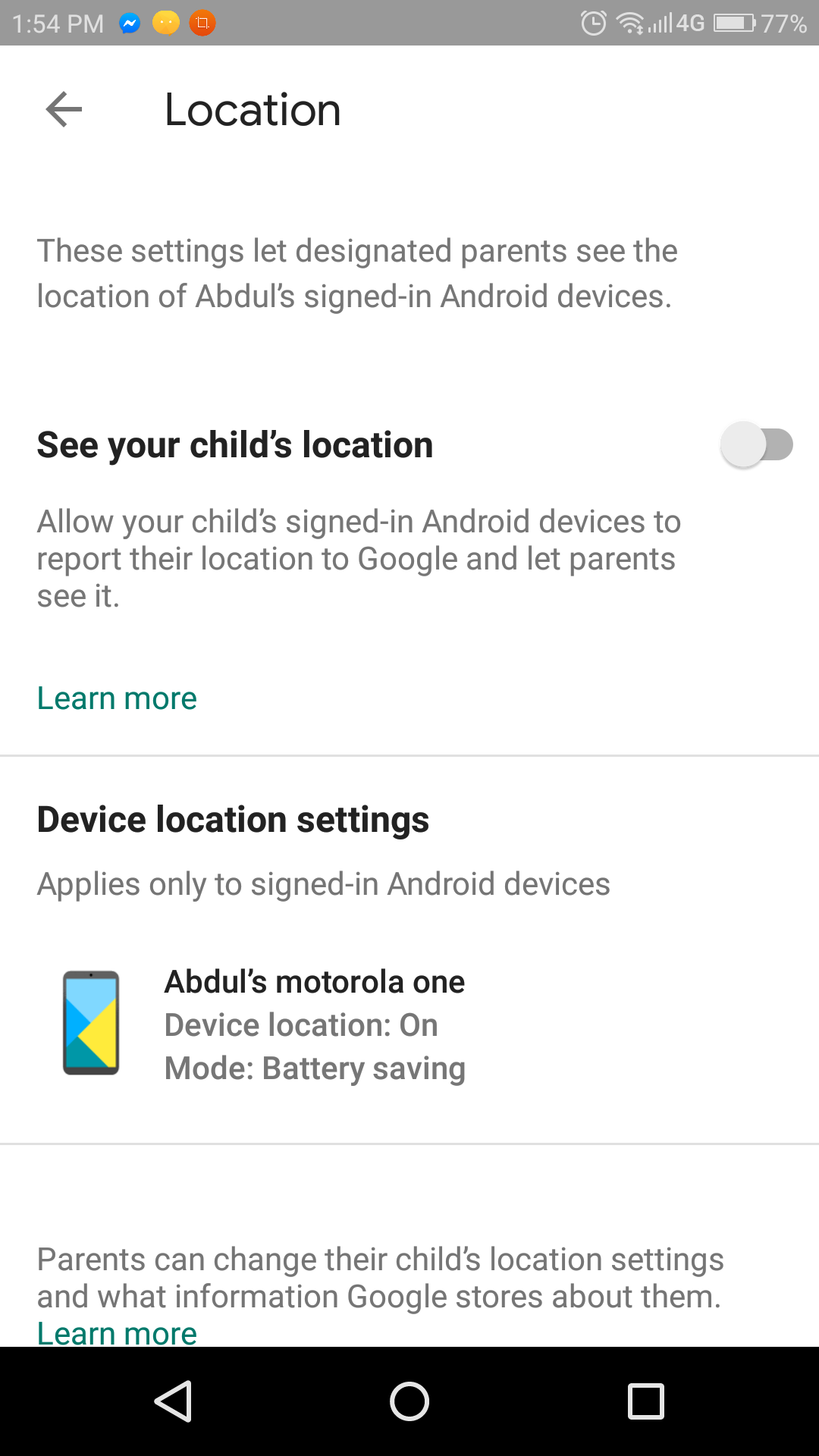 Set Limits Daily Limit & Bedtime Limit
With Family link for parents, you will be able to set a specified number of hours that you want to allow your kids for the device after that time interval the device will be locked. The same goes for Bedtime mode like after 9 PM your child's Android device will be locked and after 7 AM the bedtime restriction will be over.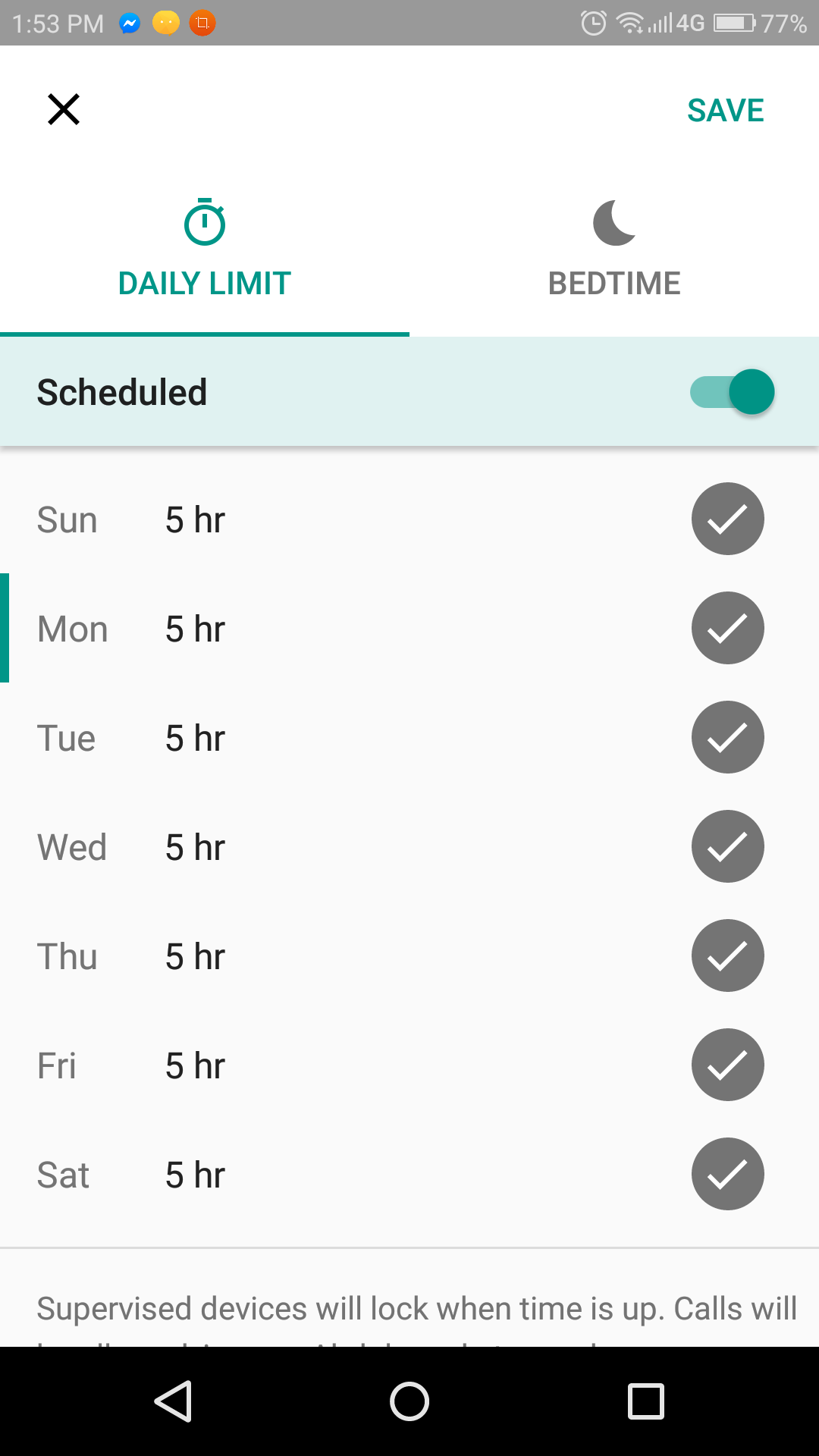 SafeSearch for Google Search
SafeSearch for Google search will block all the mature sites from search results, you can apply SafeSearch mode to filter all the inappropriate search results from your child's device.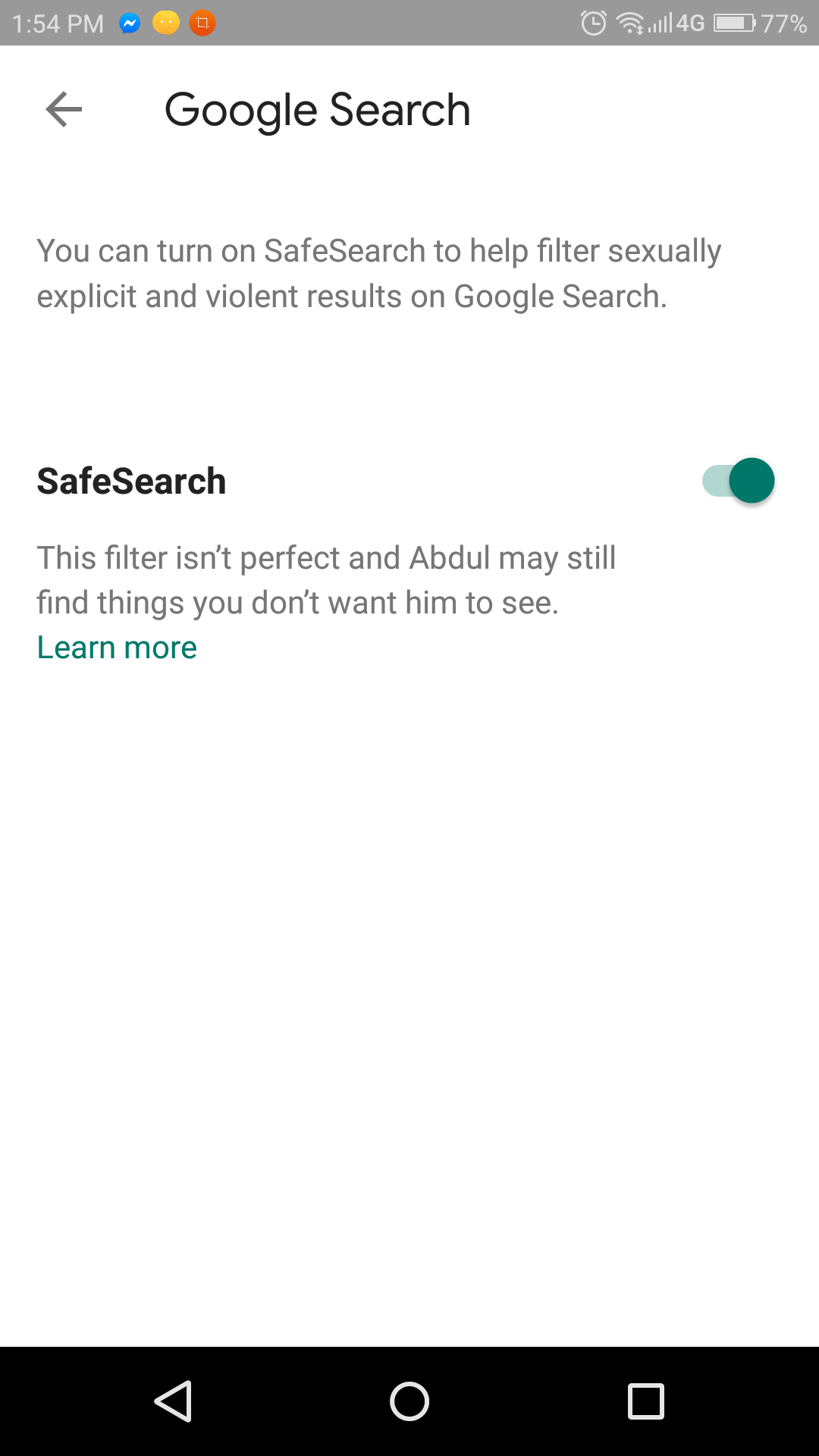 Safe Search for YouTube
Just like Google SafeSearch, you can also apply restricted mode on YouTube app of your child's device to prevent showing all the inappropriate content. It helps you to hide videos with potentially mature content and filters those results to give the best possible results.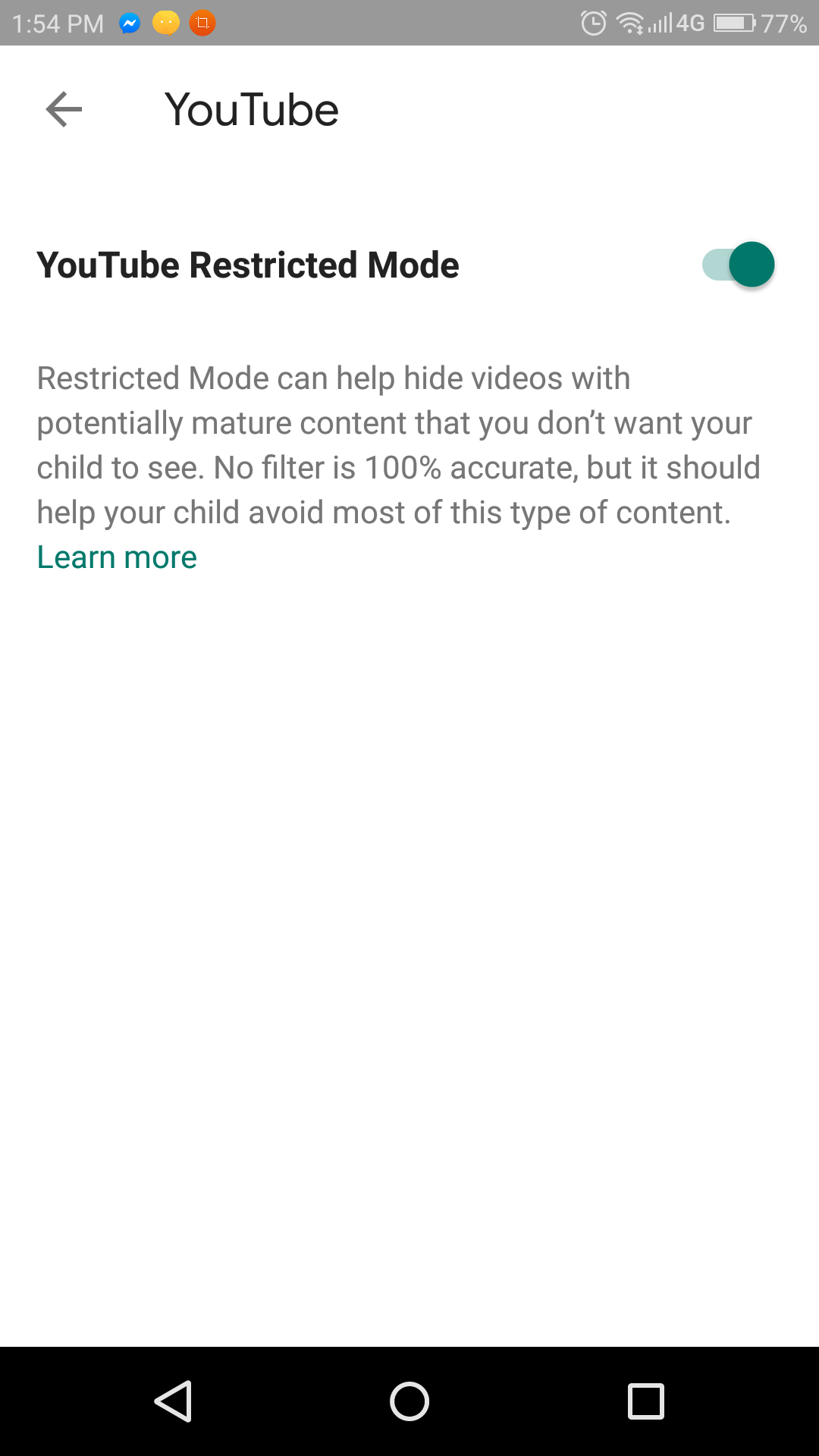 Block all inappropriate sites from Google Chrome
Family link for parents can give you full control of the search results that should appear in your child's device with the following great feature. It says, whether to allow all sites or you block the mature sites which should help hide sexually explicit and violent sites.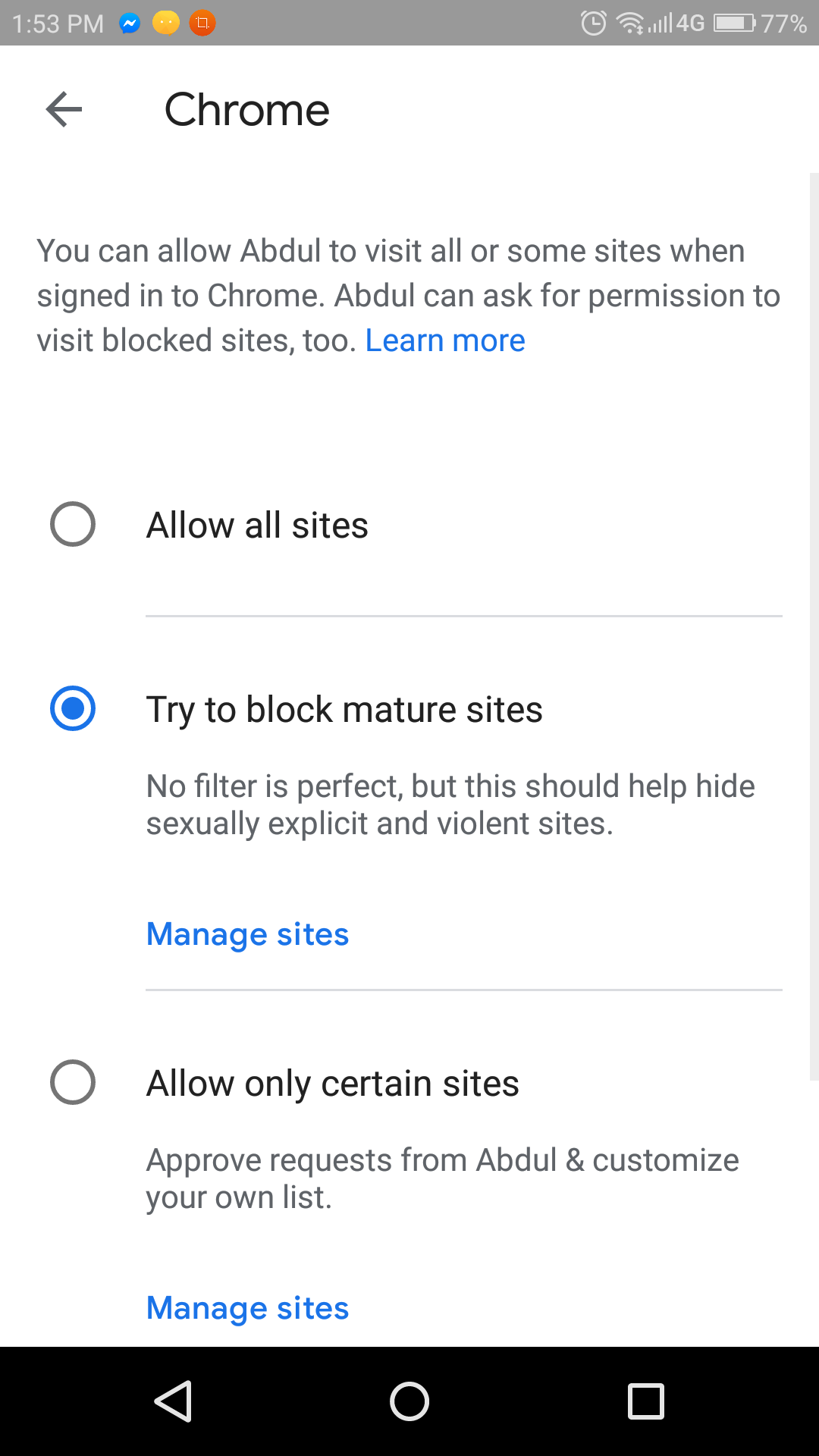 #2 Requires Root Access in order to disable Incognito mode on Android
I would personally advise you to don't use this method, because you will have to root your device in order to achieve the results. Still, if you insist, follow the steps below:
If your device is rooted then it should be working without any problem.