Genesis Framework normally is a WordPress Theme Framework, but it is much powerful than that of any other WordPress theme frameworks. Genesis Framework is excellently used by some huge and news sites like Problogger.net etc. Genesis authorizes bloggers to create an unbelievable and fabulous websites, easier and quicker. I earlier written 2 articles on Top 5 Free WordPress Theme Frameworks and Top 5 Premium WordPress Theme Frameworks, I was feeling very better writing these articles, now I decided to write on my favourite WordPress Theme Framework, I think you know which one it is? isn't it? I just want to write on the things I love.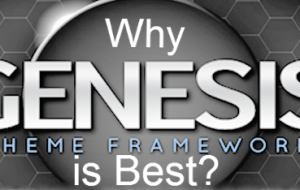 Some people who are confused choosing the best WordPress Theme Framework, always ask Why Genesis Framework is Best? so, I've written the main reasons why Genesis Framework is Best?
1. Really SEO Optimized
As I already in my earlier posts, told you that the SEO is the most important thing for a site, as it brings readers and traffic to your site, so choosing the them that's design based on SEO would be better. The Genesis Framework and all its Child Themes, are extremely SEO Optimized, this helps the search engines to crawl your site. Genesis helps its users to rank the blog higher in the search engines. SEO Optimized Themes is one of the most great features of Genesis Framework. And the SEO is highly essential for a website or blog. So, the Genesis provides many options, setting up the better SEO!
2. One Time Payment
The Genesis Framework, doesn't have a Developer Option not like other frameworks most of the others, require Developer Option to use the same framework on Multiple sites, but the Genesis Framework can be used on multiple sites without spending money on Purchasing Developer Option. It lets you purchase the Genesis Framework and the Child Theme you like, directly :D. For Me the Genesis isn't much expensive, all that the Genesis costs only $59.95, Genesis's Child Theme costs solely $24.95 while the Genesis along with a Child Theme costs $79.95.
3. Unlimited Everything for Life
You just need to pay one time fee for any purchase, and with the thing you purchase you will have the access to all the future upgrades of Genesis Framework, access to unlimited support. One Time fee and you are now independent free of any worry. But I must say that Using a Premium WordPress Theme Framework can be extremely beneficial, after all they are seo optimized, well-designed, and a successful website or blog always needs Unique Design not a free and lazy design! 😛
4. Discount Code or Coupon Code Option
The StudioPress also, enables the bloggers to use a Coupon Code or Discount Code, to get some Discount! the great Discount Coupon Code option is also used, you can get very much discount using a Coupon Code. Coupon Codes can be found on the web, but you need to find them which takes much time and efforts! but don't worry because I'll soon post on Coupon Code of Genesis! but sorry I can't say I'll post very soon! as I love Genesis!
 5. Highly Secure
Hackers are always a danger for site owners but are much more danger for successful sites, they always try to hack accounts, sites, profiles, etc. And are the dirt of Web World. But now the Genesis Framework Brought a great security from these fools! 😛 the Genesis gives a great security against these Hackers. Mark Jaquith, a security expert and a core developer, guarantee that the Genesis Framework gives an Advanced Security and makes your blog free of Hackers!
What Matt Mullenweg says about the Genesis?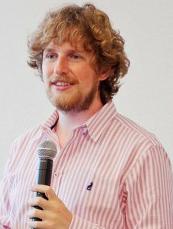 Matt Mullenweg the founder of WordPress admires the Genesis Framework in these kind words,
Child Themes and a Framework are the only way you should build your WordPress site and Genesis has Great Support for Child Themes and other WordPress functionality.
What Darren Rowse says about the Genesis?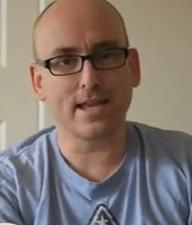 Darren Rowse is the Founder of Problogger.net and uses my favourite Framework Genesis, he says the following about the Genesis Framework,
Genesis lets me sleep easy. Knowing my blog is well optimized, secure and easy to update lets me get on with developing content, community and building a business from my blogging.