(Last Updated On: January 14, 2013)
Usually the Google Authorship (GA) means your Google+ profile information will be shown in the Google search results for each result of your site. Google have introduced Google Authorship program in the past few months which displays the search results in more advanced way by showing up the author information in the search results to keep the more reliable results in the search engine. Well, if you want your authorship information in search results for the content you've published across the web. Then, try verifying your GA by reading this article.
Before, we start to verify Google authorship, I want to tell you that there are two ways to verify GA. Either you can use a WordPress plugin or you can verify it manually by following this article.
But in this article I'm reviewing a plugin which will help you to verify your Google authorship along with some additional features.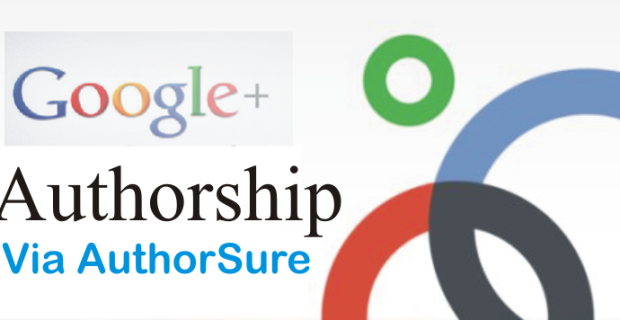 Verify Google Authorship Using AuthorSure
In order to verify GA, you must have a Google+ account with a clean profile photo of you. Make sure that you have a byline on each of your blog post like (by Muhammad haroon).
1. Download, install and activate AuthorSure WP plugin
2. Go to Users > Your Profile
3. Make sure the email address used to create the Google+ account must be used in your blog profile and add a link of your Google+ profile in your blog profile like this: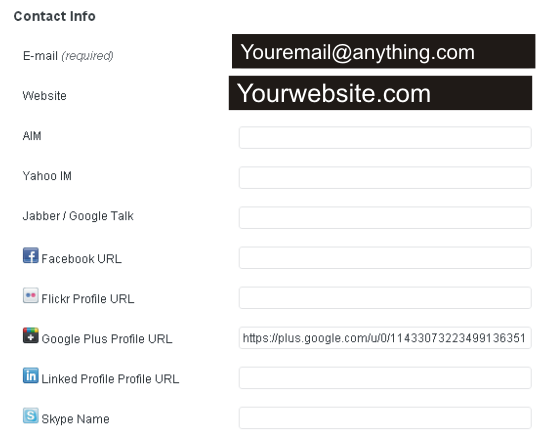 4. Scroll down at the bottom of the page and check box AuthorSure Bio Settings and save the changes.

The plugin settings are almost done, and now the final task is to add your site link in your Google+ profile. Follow these steps:
Edit the Contributor To section in your Google+ profile
Click Add custom link, from the dialog that appears, and then enter the website URL there
Click the drop-down list to specify who can see the link
Click Save
Use the Rich Snippets Testing Tool to test have your authorship verified or not