In this article, I'll show you exactly the use of noodp and noydir search engine meta tags in WordPress. Moreover, what these two tags are and what they do if we use them in our WordPress blogs. Everything will be discussed regarding these tags here, so stay tuned with this article.
Let's see what noodp and noydir does?
What is noodp?
It's a meta tag used by Google, Yahoo, Bing, MSN, etc. Which forces search engines not to use the page title and description from such DMOZ directories as the snippet for the listed pages in search results. We use noodp to indicate the crawlers not to use the title and description from dmoz directories, however they can track the page's original meta tags like title, desc, keywords, etc, from the page not by using any directory.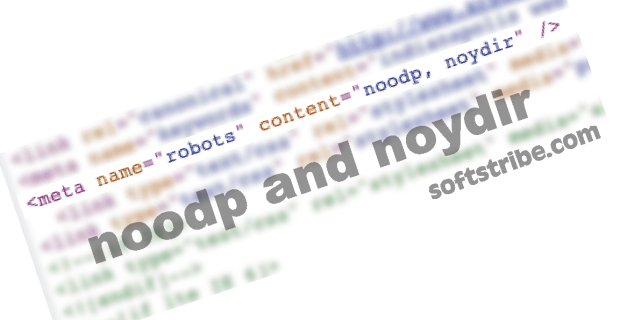 You can use the following syntax to indicate every search engine who supports the noodp meta tag.
<meta name="robots" content="noodp">
For Google, Yahoo, Bing
<meta name="googlebot" content="noodp" >
<meta name="Slurp" content="noodp" >
<meta name="bingbot" content="noodp" >
What is noydir?
The search engine Yahoo! supports the use of 'noydir' meta tag. It simply blocks yahoo from using the page title and description from Yahoo Directory. Maybe there are several pages that are still using the title and description from yahoo directory, but need to be changed. And you want to force Yahoo search engine robots to add your new title and meta description tag of your site I recommend to use 'noydir' meta tag.

<meta name="robots" content="noydir">
How to Use noodp and noydir into WordPress?
There are two possibilities to adding the noodp and noydir into your WordPress blog, either use a simple WordPress plugin or by adding all meta tags before closing tag in your header.php.
Using a WP Plugin
I use WordPress SEO by Yoast WordPress plugin which let's me add both meta tags (noodp, noydir) automatically on one click action.
Go to SEO > Titles & Metas

Using header.php
We use meta tags in the header.php before in WordPress. The meta data always tracked from to section as it's standard to use of HTML. So, add the meta tags of noodp and noydir between to by editing your theme's header.php file.
Go to Appearance > Editor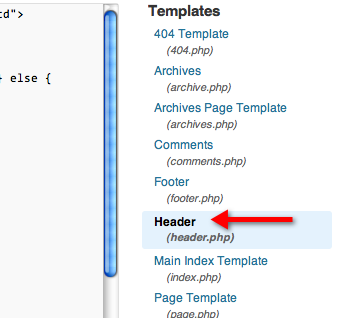 Yep, it'll take 2-3 business days of time or simply add the xml sitemap into your webmasters of Google, Bing Yahoo, etc for better understanding to search engine robots about the structure of your site.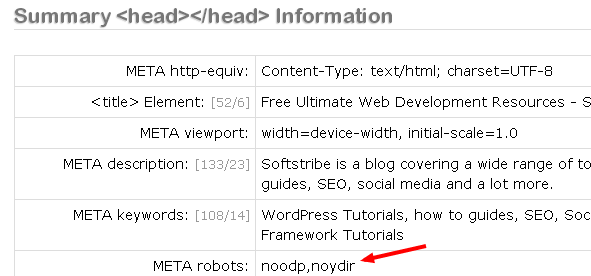 To confirm, you've just added the meta tags noodp and noydir correctly use URIValet.