What is Kandan?
Well, let me tell what Kandan actually is? It's a private chat service for organizations including company or team. Using Kandan script we can invite colleagues to share our own believes, ideas, and files in a chat room. It's an alternative to HipChat. It's completely SEO friendly. Unlike HipChat, Kandan is an Open Source project so the web developers have pretty good chance to participate with Kandan, for finding bugs, new ideas, and make things better.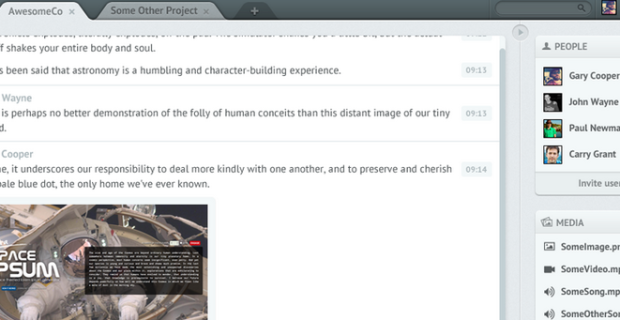 See: Kandan's Contribution License
And if you finds any issue you can also submit that issue here with the community.
Main Key Features by Kandan
Easy deploy to CloudFoundry, Heroku, dotCloud, etc.
Collaborative team chat
Unlimited channels/groups
Embed formats for images and youtube videos
Synchronized sound player
It supports "/me" command!
Highly extensible plugin format
more…