After moving your WordPress blog from one domain to another or maybe from one directory to another, the URLs that are linked in the posts will become dead though in order to make them work you will have to edit all the URLs from posts/pages or custom post types, etc. By editing them from the database one by one. So, I'm just going to show you a pretty simple way to update URLs after moving WordPress to another domain.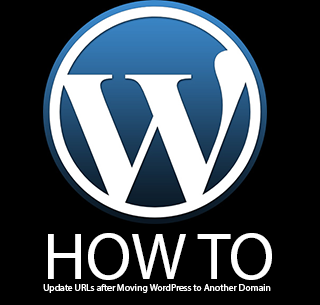 UmanIT Update URLs
UmanIT Update URLs plugin updates all URLs in the database after moving your site from one domain to another. It's a nice yet amazing WordPress plugin ever.
How use UmanIT Update URLs?
Follow these steps:
After installing and activate this plugin
Go to Tools → Update URLs to use this plugin functions carefully.
Features
posts (including pages and custom post types), drafts
Excerpts
Medias
Custom Fields
Options (including 'siteurl' and 'home', in wp_options table)
GUIDs (only for development)
When moving your website to a new domain, all these links will point to your old domain name and become outdated.