We know that Facebook is one of the best online social network that is being used world-wide to communicate with friends and family members. Facebook chatting widget is great that shows you which friends are online and offline. In this article, I'll show you how to add Facebook like chat widget in your WordPress blog easily. Kindly read the entire article before you comment below. I hope this article will be the best guide ever across the web. If you blog on WordPress CMS and want to add a chatting widget on your blog this article will guide you.
Adding Facebook Like Chat Widget in WordPress
Facebook Chat is a great plugin for WordPress that helps you add a simple Facebook like chat widget in your WordPress blog within a couple of minutes. Once you install and activate the Facebook chat plugin in your blog, the chat widget will appear at the bottom right. On click the widget, it will ask you to log in with your Facebook account and start chatting with your Facebook friends right from your WordPress blog.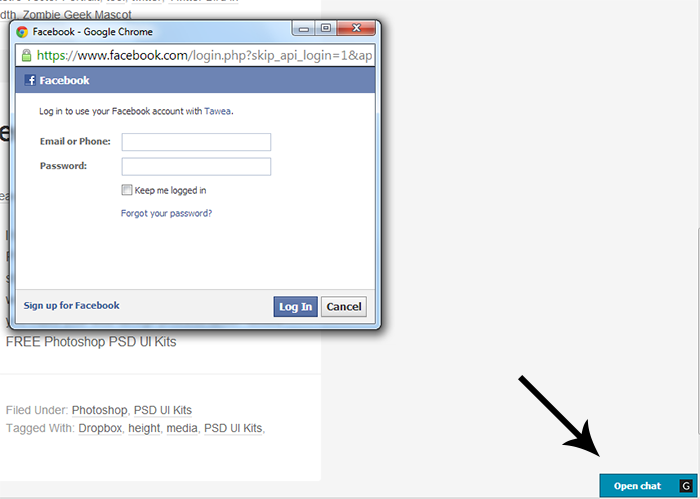 Once you logged in successfully, all you need to do is to simply allow the Tawea Facebook application to get started like this. Once you grant permission to the application by clicking the button Okay it will start working on your WordPress blog.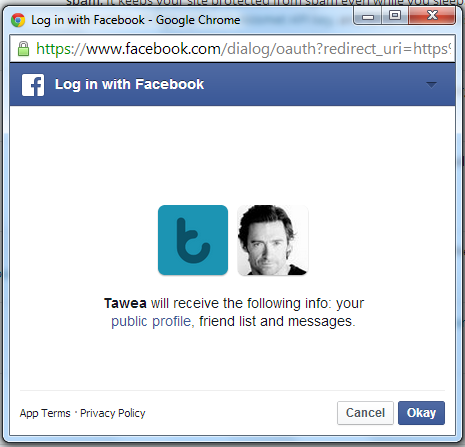 So, wait a few seconds so that the Twea application grab the information about your online and offline friends from your Facebook account.

Here is how the Facebook like chat widget will looks like: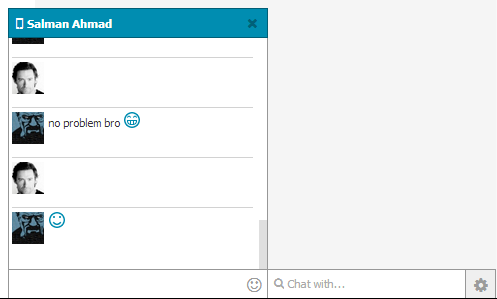 You can use this Facebook chat widget in your WordPress blogs and I've found the Facebook chat widget seems to be working fine in following internet browsers.
Google Chrome.
Mozilla Firefox.
Opera Next.
Safari.
Internet Explorer
Features
Public and private chats.
Facebook integrated.
Simple UX.
Built-in social toolbar.
All desktop browsers compatible.
Drag&Drop share anything

Know which posts the visitors are reading.

Provide online live chat support from your website.

No additional hardware or software to install.

One click installation.