(Last Updated On: May 30, 2013)
Maybe you are familiar with Amazon Simple Pay (It's an Amazon Payments service that is used to monetize and attract customers). We can simply use online Amazon Simple Pay forms to create functional payment buttons, and add them to webpages. These buttons enable your customers to use their Amazon.com accounts as a payment method for purchasing products and services from you. When customers click one of your Amazon Simple Pay buttons, they begin making a secure payment.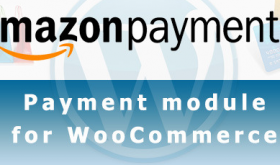 Now the Amazon Payments Gateway system is available for WordPress blogs. This can be done by using a simple WordPress plugin (But Premium one). As I've linked a great WP plugin which accomplish the same job.