Today in this article, I'm going to show you a huge list of WordPress plugins that adds scroll to top button at the bottom of each single page of your blog. The Scroll to top button appears when a user scroll down to the page of your WordPress blog. I hope you will like this list of plugins.
1. Dynamic "To Top" Plugin
Dynamic "To Top" Plugin adds an automatic and dynamic "To Top" button to easily scroll long pages back to the top. This plugin features an intuitive control panel to style and adjust to each website's need. By the way, the To Top button will only appears on JS enabled browsers and can be optionally disabled for mobile visitors.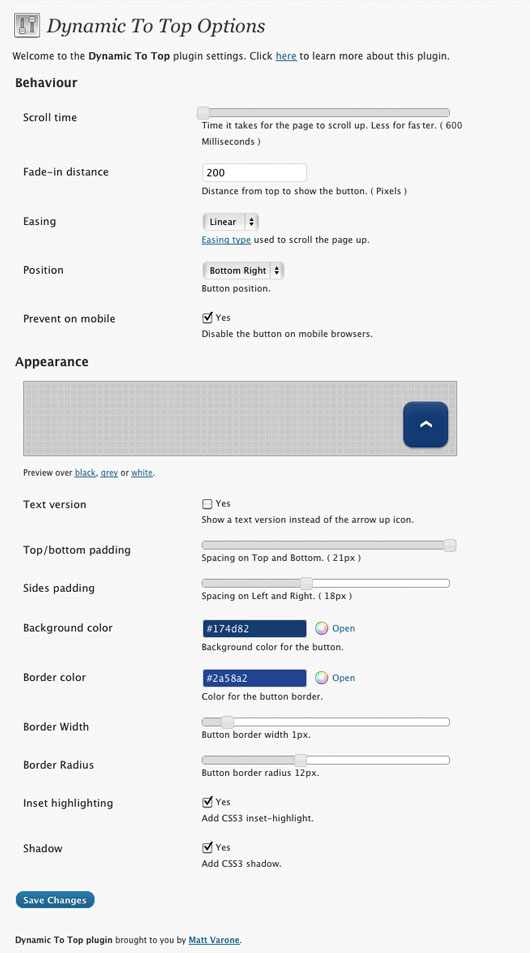 2. Scroll to Top
Scroll to Top WP plugin creates a floating box centered in the footer of your site that, and when clicked gently roll the site to the top. Fully written in jQuery. All this without any modification to your template.
3. jQuery Smooth Scroll
jQuery Smooth Scroll WP plugin makes your anchor text to smooth scroll adds a smooth scroll to top feature/link in the lower-right corner of long pages. Appears after a set scrolling point and hides after scrolling near the top.
4. Go To Top
Now, you can add a "Go to top" link to your WordPress blog's posts, pages, categories, archives, tags and other pages of your blog. This is a WordPress plugin which based on jQuery by the way.
5. jcwp Scroll to Top
jcwp Scroll to Top plugin gives you granular control on styles and positioning of your 'Scroll to top' text. Many variety of easing animations supported. You can also choose when you would like the Scroll to top becomes active. You can enable or disable this plugin just by setting 'Enabled' under Settings > JCWP Scroll To Top > Enabled

6. Animated Back To Top Button
Animated Back to Top Button is simple plugin made for WordPress which let's you add an animated and dynamic Back To Top button on every page of your WordPress blog. This allows your visitors to smoothly scroll right to the top of a page.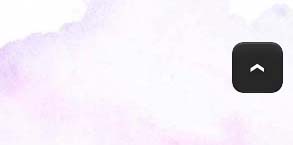 7. Smooth Page Scroll to Top
With this plugin you can simply have a Smooth Page Scroll to Top icon in your blog. 🙂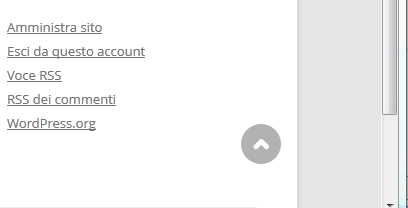 8. Ultimate Back To Top Button
Ultimate Back To Top Button will insert a return to the top link on every page of your WordPress blog which let's the user scroll back to the page top using JavaScript and jQuery 1.7 when available.
9. Smooth Scroll Up
Smooth Scroll Up is a lightweight plugin that creates a customizable "Scroll to top" feature in any post/page of your WordPress blog/site.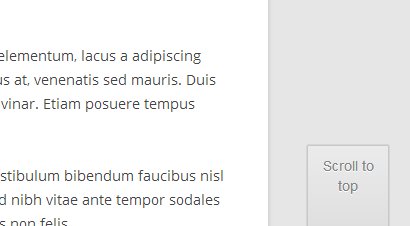 10. Skysa Scroll-to-Top App
With Skysa Scroll-to-Top App WordPress plugin you can add an animated scroll to top button floats unobtrusively at the bottom of your site. A great convenience feature for your visitors.