The ads management is one of the most common part that comes in the way of blogging. Sometimes we got to insert ads in our WordPress blog to make some extra money from the blog. But to insert the ads inside of the blog is somewhat typical for most of us. To make it easy, here are some WordPress plugins on which I'm going to write an article about 10+ Excellent Ads Management WordPress Plugins, here we go…
1. Simple Ads Manager
Simple Ads Manager lets you display advertisements in your blog flexibly yet awesomely. It supports all types of ad units with such languages HTML, JavaScript, PHP. It outputs ads in a widget.  Shortcode supported to add ads in blog posts and pages. You can also display ads wherever in your blog template. You can also specify whether an ad should be shown on a page or post. It display you the statistics about the clicks, hits, etc.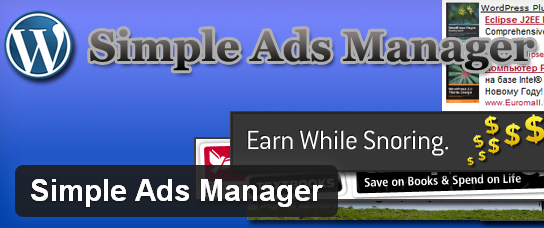 2. Easy Advertisement Insert
With Easy Advertisement Insert plugin you can add advertisements to your blog directly from the backend. You can insert the ads in the blog on following places:
After posts title on the front page, after post title when opened, after post content opened, after title when a page is opened, after page content when opened, below the commentboxes, above the header, and below the footer. Yep, it's really nice plugin for Ads management.
3. Ads Manager WP/BB
By using Ads Manager WP/BB will give you the complete access to insert your ad units inside of your WordPress blog posts and pages. This simple plugin also welcome the BuddyPress users to use the plugin and get started adding ads inside of their social BuddyPress blogs.
4. Ads Easy
Ads Easy can place some advertisements in your blog if you want to… You can define style of your widget yourself or you can leave it to your theme. Display the ads conditionally on just on the frontpage, single post/page, etc. Keep the registered users ad free when they are logged in. You can wrap the AdSense ads automatically around header, footer or in sidebars.
5. Adrotate
Start making money with your blog by displaying ads over it wherever in your blog template. Adrotate gives you access to manage the ads from WordPress dashboard and displays random banners, or multiple, on your site. Easy ads management from the dashboard, and let you add, edit, renew/delete banner codes. Previewing of banners when editing them. And even some statistical values.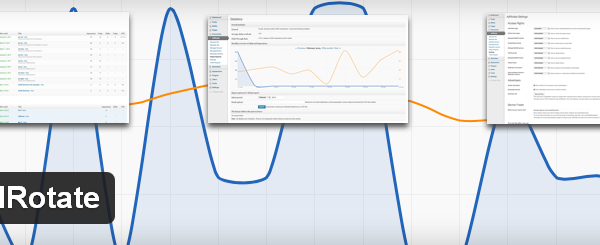 6. Ad Code Manager
Ad Code Manager configures your complex set of ad codes.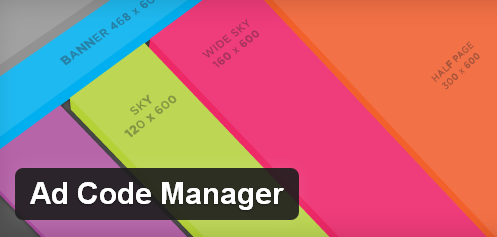 7. Ad Injection
Ad Injection will inject the ads (any advert either Google AdSense, ClickBank, Amazon Associates, TradeDoubler, Yahoo Publishers, etc) inside of your WordPress blog so easily in the existing blog content posts and pages. You can control the ads based on the length of your blog post content. You can display ads by random, on top, and at bottom positions. I also works with the most popular caching plugins called W3 Total Cache, WP Super Cache and WP Cache.
8. Ad Randomizer Single Post
Ad Randomizer Single Post plugin will allow you to inject AdSense (or other ad programs) into your posts (pages optional) either at the top of the post, the top right, top left, middle right, middle left, or bottom of the post, and it will display the ads randomly. In other words the sizes of the ads will change gradually as maybe sometimes you see a 468 x 60 ad at the top of the page one minute and the next you might see a 350 x 200 image ad, on the same position and so on.
9. WordPress Ads Plugin
You don't need to worry about your adverts because WordPress Ads Plugin will hands you the full control over your advertisements. NOW…
10. Ad Inserter
Yet another effective ads management plugin called Ad Inserter. Which will integrate any HTML code into WordPress. Just paste the code and select the location to display that ad unit in your blog template. It works perfect for AdSense, Yahoo Publishers, contextual Amazon ads, etc.
11. WP Ads Within Contens
WP Ads Within Contens can can show ads before and after the post/page content. You can also use shortCode [AdsWithin] to place ads within contents.

12. Awesome Ads – Google Adsense and Others
Awesome Ads is the most easiest way to show Google Adsense and Chitika ads in your WordPress blog. You don't need to copy and paste codes too, it require only the publisher id to show the ads accordingly.