eBooks are getting are extremely popular day by day. In addition to getting free books online, people can now quickly buy and download digital books. eBook readers have become a must-have gadget for all book lovers due to their ability to provide a better reading experience than a smartphone and other such devices. It can be a bit hard to choose the right reader since there is a wide variety to choose from. Here are some factors you should consider before buying an ebook reader.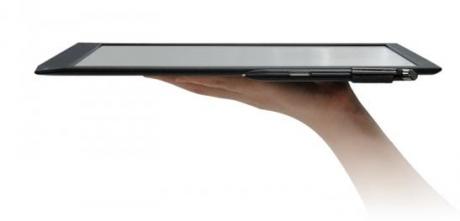 Readability
Almost all ebook readers use e-ink technology, which reflect light and imitate black ink on paper. As a result, text is readable and crisp even in bright environments. However, the Amazon Kindle DX showed that well-designed LCD screens can work just as well. If readability is important to you, buy a reader with built-in light that can be used to read even in dark and dim environments.
Other factors to consider here are touchscreen capability and screen resolution. Touchscreens are more intuitive than using physical buttons, while higher screen resolution usually translates to a sharper screen.
Portability
Some people prefer reading on a large screen, while others want the portability of a small device. eReaders should be lightweight and comfortable to hold for long periods. All ebook readers offer Wi-Fi compatibility and some even offer 3G connectivity, albeit for a little more price.
Store access
Almost all ebook readers have an integrated store with thousands of titles. You will find some differences between the stores in the cost and amount of titles they support. You might want to browse the ebook stores before buying a reader to know what you will be getting.
Most buyers don't worry about the amount of storage available in the reader as all readers can store at least 1000 books. Some ebook readers also come with a memory card slot, so you can increase the available capacity easily. The major vendors even provide cloud storage, so capacity is not a problem at all.
It's a Sponsored Article by Shezz Amin.