The widgets in Android are really awesome gives you the most out Android features, many new things, and other interesting tech widgets. In this article, I'm gonna show you a huge list of Top 55 best widgets for Android in 2020. This includes the Google widgets like Google Drive, Google Earth and other most popular widgets that are being used out there on most Android devices. So, I just decided to write a long tail article about widgets for Android in 2020.
By the way, I'll be sharing with you guys the most popular yet free Android application for your smartphones. It took me a week to compile this list that I'm going to share with you today. I hope you will surely like these apps if installed in your phone device.
Best Widgets for Android 2020
1. Hotspot Shield VPN

Hotspot Shield VPN is the world's most popular VPN (abbr: Virtual Private Network). It has been already downloaded for more than 150 million from the official Play Google Android marketplace. Using this application you can unblock any website like YouTube, Facebook or any site if it is blocked by your countryside. You can now give unrestricted access to mobile VOIP (abbr: Voice Over Internet Protocol) and messaging services such as Skype and Viber anywhere. Hotspot Shield VPN will secure your mobile's WiFi connection by making use of HTTPS encryption. It prevents hackers from gaining (stealing) your private information from your Android. Even using this app, browse the web privately & anonymously. It's compatible with Android Operating System version from Eclair 2.0 to JellyBean 4.2. Enjoy Hotspot Shield VPN completely free service.
Download Hotspot Shield VPN | Hotspot Shield Free VPN Proxy APK for PC
2. Google Drive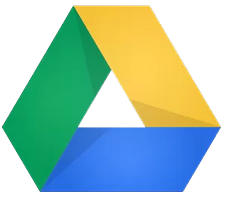 Yet another most popular application by one of the top developer on Android Marketplace "Google Drive". Now, you can use Google Drive to store all of your personal data from your phone to Google Drive. So, you can access your data any time from anywhere and share with your friends. Using this app you can access your personal photos, documents, videos and other files stored on your Google Drive from anywhere. Upload your personal files directly from your Android device to Google Drive even share any file with your Gmail contacts. Access those files that are being shared with you by others. Give your files a status like available, offline so you can view them even when you don't have an Internet connection. Manage files on the go. Create Google documents and edit them with the support for comments, tables, and rich text formatting. Create and edit Google spreadsheets with support for text formatting, multiple sheets and sorting. Google Drive Android application let's you view Google presentations with full animations and speaker notes even your PDFs, Office documents and more. Optimized experience to take advantage of larger screens for tablet users, Honeycomb (Android 3.0+). A part from Google drive cloud storage you can also find the 20+ best cloud data storage Android apps to store you digital data music, videos and important documents.
3. Mobile Security & Antivirus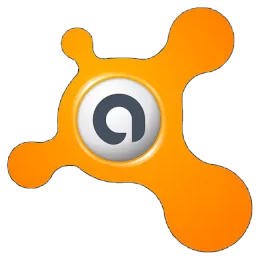 Mobile Security & Antivirus is actually an Android application that protects your Android phone or even tablet PCs from being hacked or vulnerable. This is what I love Avast Antivirus whether on my PC or on my Android phone. This time Avast Antivirus brings you Mobile Security. It keeps your device safe from malware, viruses, and spyware. This app helps you locate your lost phone (a Great feature included).
Lost your phone? Fine it, follow this:
It'd become a tradition that everyday people are getting their phones lost or stolen. This app will help you find your phone with its most advanced Anti-Theft feature.
Control it remotely via a web-based interface (my.avast.com) or SMS.
Locate your phone on a map.
Lock the device until you find it, activate the siren, or wipe the memory to keep your private data safe.
Get email notification of a SIM card change.
Download Mobile Security & Antivirus
Read Also: Free Antivirus Software for Windows | Best Security Apps for Android
4. GO Launcher EX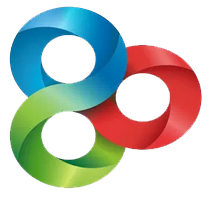 Go Launcher EX app has already been downloaded millions of times. It gives you 10,000+ themes and experiences super speedy and smooth operation provided by powerful 3D core. Using this app you will be able to replace your home screen, it transforms your Android device into a great personal online user experience you can really control. 25+ fancy transition effects, 15+ widgets available for free (weather, clock, switch, calendar…). Out there are many other theme launcher Android apps that you can use to change the user interface of your Android smartphone.
Download APK | GO Launcher EX for PC
5. APP Lock Android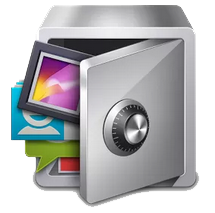 App Lock Android app will protect your privacy. On installation, it will lock SMS, Contacts, Facebook, Gmail, Market, Gallery, Settings, Calls and any app you choose, with abundant options, protecting your privacy. Protect any app using a password or pattern.  A widget is provided for quick locking/unlocking. Using this app, you can lock incoming or outgoing calls. Many other free options that should be in a PRO version of this app.
6. Brightest LED Flashlight
Brightest LED Flashlight will turn your device into a REAL brightest flash-light. It's the powerful lighting tool that takes full advantage of the LED light. Brightest Flashlight is available for free. Let's you switch on/off the light conveniently just like a real flashlight. This is the most beautiful flashlight you can get in hand.
Download Brightest LED Flashlight
7. Automatic Call Recorder
Automatic Call Recorder Android application let's you record any phone call and save those especial calls that you want. Using this app, you can easily set that which phone calls should be recorded and are ignored. Listen to the recording, add notes and share it. Integration with Dropbox allows calls to be saved and synchronized to the cloud as well.
Download Automatic Call Recorder
8. Go Locker Android Application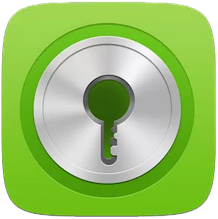 Go Locker Android app will display a widget of current weather along with the live animation effects on the lock screen. Add Everything to your lock screen and quick launch apps directly from the lock (Compatible for all Android Versions). Easily customizable lock screen to make it personal. You can add an additional layer of security by a pin code, pattern and gesture. Go Locker app gives you a huge number of themes with many of unlocking style, android style, iPhone style, and other styles beyond the imagination.
Recommended reading: Best Android Screen Locker Apps
9. Chrome Browser – Google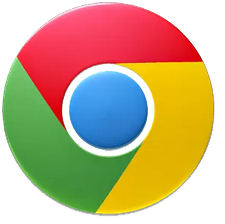 Google Chrome Browser application for Android. Now, start browsing fast with the new Chrome web browser on your phone or even in tablet PCs wherever the Android OS is available. Using Chrome Browser in your Android device you can search and navigate fast, directly from the same box. Just install this application and start enjoying with unlimited number of browser tabs on your phone, flip through tabs the way you would fan a deck of cards. Find out more internet browsers Android apps.
10. KMPlayer for Android
KMPlayer for Android is a great and popular video player application. It easily plays your videos and music just within your Android phone without having to worry about any other players out there. You can play MP3, MP4 for free with this application. Actually, it's a powerful yet all-in-one media player for your Android phone that supports MP3 music, MP4 videos and YouTube video search and playback. It's a free application using this, you can play your playlists, movies and videos. Besides KMPlayer, you may want to use the best video players for yourself.
11. Vault-Hide SMS, Pics & Videos
Vault-Hide SMS, Pics & Videos app will let you protect your SMS, Pics and Videos on your phone. As we all have personal stuff on our phones and we'd like to keep to ourselves, like contacts, pics, videos, SMS and even Facebook messages, but how can we protect them when someone attempts to access and read our phones? Vault makes it easy to fully control over your privacy.
12. English Dictionary – Offline
English Dictionary Offline app will give you the complete access to use English dictionary offline just within your Android phone. More than 159000 meaning of English words. The definition of each word is based on Wiktionary by WikiPedia. It's a fast app and works offline, the internet access will require only when a word is not found in the offline dictionary. This app is installable in SD cards. You can search randomly by pressing a button (surprise). Google quick search box is available to search quickly.
Download Offline English Dictionary
13. PicsArt – Photo Studio
PicsArt is a free photo editor and drawing tool with a photo art network. Using PicsArt photo editor you can easily be an artist because it provides tons of photo manipulations, collages, masks, frames, stickers, borders, text effects, callouts, clipart graphics, crop, color adjust, rotate and more!
14. Android Weather & Clock Widget
Android Weather & Clock Widget application shows you quick and accurate weather updates just within a widget. This app provides you a detailed weather for all cities worldwide. It has a great search option that it searches your address and locates cities quickly, and shows you the current temperature, current weather condition, humidity and wind speed and direction, in addition, five, ten days and hourly weather forecast.
15. AppMgr III (App 2 SD)
AppMgr III (App 2 SD) is new designed like ICS (Ice Cream Sandwitch) style UI app. You can hide apps from the app drawer, manages apps for batch uninstalling, moving apps or sharing apps with friends. Batch move apps to external storage. You can clear all the cache like apps cache or data by 1-tap. Simple way to export the app list. This app is supported in Android 2/3/4. Customizable notification sound, vibrate and light.
16. GO Switch Widget
GO Switch Widget will give you a fast way to switch on and off the functions in common use, for example GPS, Wifi, brightness, volume, screen lock, battery, flashlight, etc. This app will give you up to 12 toggles and 2 controls if installed in your Android phone. Compare to other switch widgets, you can just simply drag the toggles to change their positions in the widget.
17. SoundCloud
SoundCloud is the world's leading social music platform, where you can find many songs by most popular musicians with over ten hours of music & audio posted every minute. Now, you can make use of SoundCloud and play the fresh new audio in your Android phone by installing the simple app SoundCloud. Start browsing and listening to new songs, comedy, remixes, news and more.
18. IMDb Movies & TV
Who don't know about IMDb, it's the world's largest collection for movies and other entertainment stuff. Now, you can browse your favorite movies and TV dramas right from your Android phone by simply installing IMDb Movies & TV application.
19. ooVoo Video Call
ooVoo Video Call app will give you two things that other video chat application can't give you within a free version. Free multi-stream video calls with up to 12 people at one time and along with that unsurpassed stability and quality.
20. Advanced Task Killer
Advanced Task Killer is also known as ATK. It's a tool to kill applications running. Ignore List, One tap widget, Auto kill, Customize item height. ATK is often used to kill app and clean memory. We do suggest people use ATK manually kill apps instead of auto killing app.
21. WPS Office (Free)
WPS Office is the only mobile Office with full-features which distributed completely FREE. User-friendly & nice UI interface! Users from over 200 countries and regions around the world are using it. Whether in a small cell phone screen or on a large screen like in Tablet PCs.
22. Hideman VPN
Hideman VPN is an easy solution for privacy and protection via VPN. Connect to VPN in one click with Hideman VPN widget. Pay from anywhere with in-app SMS billing. This application creates VPN connection to one of our servers located in 16 countries around the world. We try to add new servers as fast as we can.
23. ColorNote Notepad Notes To do
ColorNote Notepad Notes to do is a notepad app. By using this application, you will be able to start your notepad editing experience when you write memo, notes, email, shopping list, message and to do list. It makes taking a note easier than any other notepad and memo apps.
24. iTranslate Translator
iTranslate translator is the leading free translator / traductor and dictionary app. It helps Android users to easily translate text or start voice-to-voice conversations in over 100 languages.
25. Fingerprint Lock Free
Fingerprint Lock Free application let's you fingerprint scanner lock which works as a lock screen and uses your own wallpaper.
26. AirDroid
AirDroid is a free and fast app that helps you manage your Android from a desk web browser, all over the air.
27. Music Volume EQ
Music Volume EQ app will give you media volume control with five band equalizer. Using this app, you will have a base boost effect along with virtualizer effect. Currently there are 9 equalizer presets, stereo led VU meter and a home-screen widget.
28. Yahoo! Weather
Yahoo! Weather Android app will give you a simple local weather and weather forecasts widget that takes a whole new meaning with weather information combined with beautiful photographs that match current weather condition.
29. Bubble Live Wallpaper
A fun bubble live wallpaper where you can tap bubbles to burst. Now you can customize bubble image from your gallery, choose your lucky color theme and poke your friends to improve affection:).
30. OfficeSuite Viewer 7 + PDF&HD
OfficeSuite is a universal document viewer for Android enabling you to open, view, print and share native DOC, DOCX, DOCM, RTF, TXT, LOG, XLS, XLSX, XLSM, CSV, PPT, PPTX, PPS, PPSX, PPTM, PPSM, EML, PDF and ZIP files and attachments ANYWHERE, ANYTIME!
31. BBC News Android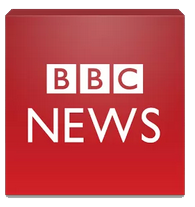 If you want to get latest world and regional news from the BBC's global network of more than 2000 journalists. From breaking news, to business, entertainment, technology, the arts and sport, all divided into clear sections, this free app lets you watch video reports, listen to live radio and read the latest updates wherever you are. Download BBC News Android app.
32. Flipboard: Your News Magazine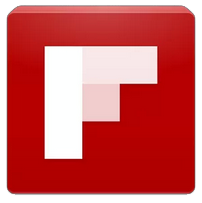 Flipboard brings you world news and social news in a beautiful magazine that especially designed and can be seen on your Android phone and in tablet PCs. You will have to pick the topics to get new from those topics, and once you pick a few topics, your Flipboard is built and you can instantly start flipping through the pages of news you care about and stories and photos friends are sharing.
33. Smart App Protector(App Lock)
Smart App Protector(App Lock) is an App Locker or App Protector that will protect your installed applications using a password or pattern! App Lock also can lock screen brightness and lock screen rotation for any installed apps!
34. Sense Flip Clock & Weather
Sense Flip Clock & Weather app a full featured, fully customizable digital clock and weather forecast widget. Using this app, you can flip animation, 12 skins to choose from, 5 weather icon skins, portrait or landscape mode, 12 or 24 hour clock with date, and display the current weak number, etc..
35. Smart SWF Player- Flash Viewer
Smart SWF Player- Flash Viewer is a tool application to play flash file(.swf) stored locally on the device (including sd-card).with it,to play and run swf files is now possible and easy.If you like flash animations,games,apps you will need it!
36. Smart AppLock (App Protect)
Smart AppLock provides your privacy in mobile phone from others. You can meet here the most essential App which hides Apps/Pictures/Media Files by managing password. Do you mind somebody executing Apps or taking a look to pictures and media files on your mobile phone? Smart Lock provides you lots of features such as locking App, staying awake and locking auto screen-rotate. No one can see locked Apps/Pictures/Media Files!!!
37. Water Drop Live Wallpaper
Water Drop live wallpaper, simulates water ripple effect. Touch or tap the screen to add water drops on your home screen! Now you can load your own photos! Enable "Custom Photo" option in settings screen.
38. Smart RAM Booster
Smart RAM Booster is a small, configurable widget that places on top of any app and one-click to RAM boost. Recommended by AddictiveTips. Hotest Apps by AppBrain.
39. Audible for Android
Audible for Android is immerse yourself in a great story anytime, anywhere, by downloading from a breathtaking range of 100,000+ titles to your Android device—from best sellers to classics, and everything in-between. Now you can turn on and listen to a good book even when you can't pick one up—on your way to work, at the gym, while folding laundry, or any other time your eyes and hands are busy.
40. GO Cleaner & Task Manager
Go Cleaner & Task Manager is a great app and 40,000,000+ people are using this on their Android phones. It is the must-have tool to monitor and kill apps, clean cache, free memory and speed up your android phone! The most advanced task killer app from GO Launcher team who you could trust. Make your phone faster and securer. There other Android device cleaner apps that will help you to clean up your Android device so easily.
41. Drippler
Drippler is "A must-have for Android owners" (TheNextWeb). Make your Android even more awesome! Download Drippler to get the latest Android updates, Android news and new Android apps, specific to your Android phone or tablet. Join millions of users getting the latest, software updates, Android news, new Android apps & games, Android tips & tricks, Android wallpapers, Android accessories,  Android widgets, Android themes, Android tools, Android secrets, Android manuals and guides, Firmware updates.
42. Find My Phone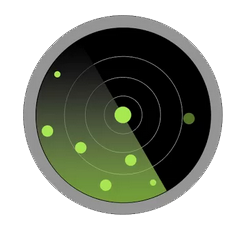 Find My Phone is the solution if you want to make sure you know where your phone is at any time. You can also make sure your spouse and kids' phones haven't been misplaced. Find my phone is really amazing Android app to find lost phone but here you can find more mobile number locator Android apps that will do more better to find your lost/stolen device.
43. Yahoo! Cricket
Yahoo! Cricket is the best place to enjoy (and not just follow) the game of cricket on the web, and now you can do that on your Android device. This app comes with a slew of features and user-friendly interactions not seen on any cricket app for Android yet.
44. Bluetooth File Transfer
Bluetooth File Transfer app is a great app for your smartphone. Once you installed this in your phone just browse, explore and manage files of any Bluetooth ready device, using File Transfer Profile (FTP) and Object Push Profile (OPP): you can also receive files and send contacts!
45. Advanced Mobile Care
Advanced Mobile Care is an all-in-one Android security and performance optimization app that performs real-time virus scans while also featuring a brand new Anti-theft, powerful Game Speeder, Battery Saver, Call Blocker, App Manager, Task Killer, Privacy Locker, Privacy Advisor and Cloud Backup.
46. Smart TV Remote
Smart TV Remote allows controlling your Samsung TV simply over the local network. It offers the possibility to switch between channels not only by using the channel number, but by using channel icons to switch between TV channels independent from their position in the channel list. Thus, channel sorting on the TV is not needed anymore. Simply configure and sort your favorite channels on the remote.
47. X Launcher
X Launcher is a flat design, smooth and small launcher. Yes, completely lightweight in size, less than 4MB size only. You can download x launcher and start pretending like you own iPhone because it gives you the latest iOS 12 design.
48. Mobile Number Tracker
Mobile Number Tracker offer remote management and security tools for your phone and your family. You can do more than only backup call logs. Now you can tracking and monitoring everything from an Android device.
49. ES Task Manager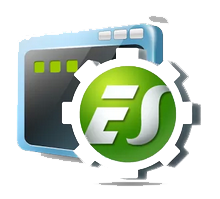 ES Task Explorer for Android is a free, featured all-in-one file manager & application manager & task killer & Dropbox client & ftp client which explores your phone and your computer. It allows android users anywhere in the world to manage their resources for free, it makes easy to manage, stay connected using your 3G, EDGE or WiFi, and share with friends, upload photos, watch videos.
50. Contacts +
Contacts+ is your everyday contacts & dialer app, powered with text messaging, WhatsApp, Facebook, Twitter and much more – all in one place. With Contacts+ you can send free and regular text messages without switching apps, auto-sync beautiful pics to your contacts from Facebook, and get birthday reminders so you'll never forget a birthday again!
51. Chomp SMS
Chomp SMS is a souped-up alternative to the boring stock messaging app, with a heap more features. It's easier to use, it's more intuitive and it's faster!
52. Android Assistant(18 features)
Top 18 features to help you easily and efficiently manage your android phone. Android Assistant is one of the most powerful and comprehensive management tools to improve your android phone's performance. It speeds up your phone's running speed and saves battery.
53. OpenSignal – 3G/4G/WiFi maps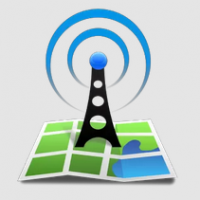 With OpenSignal you can map cellular coverage, find Wi-Fi hotspots, test and improve your reception & get faster data. Signal compass points you in the direction your signal is coming from, just walk towards it!
54. Android Booster FREE
Get the best Android Booster FREE will boost your phone's speed to optimize performance with NQ Android Booster! Free in this coming New Year! Boost your phone's speed to optimize performance with Android Booster! Android Booster FREE is a top-rated mobile phone optimization app that helps millions of users speed up their Android phones, reclaim memory, save battery, kill tasks & completely uninstall unwanted apps. Much like this Android booster free app, you can boost your internet speed by using these best internet booster Android apps.
55. Sense Analog Clock Widget
Android Digital clock widget with Calendar, Time, System info, weather & forecast Sense cross Analog style clock, size 4×2.
Recommended reading: 10 Best Anti+Digital Clock Watch Widgets for Android