I know how it feels when we apply a wallpaper on our Android smartphone/tablet device, it feels like awesome and when I apply action wallpaper on my Android device screen I feel like I'm one of those best marvel HEROS but I'm not LOL 😛 . It's fun having a good wallpaper on Android device screen and if you know about it and looking for best Android wallpapers then I will suggest you to go for all new amazing Spider-Man 2 live wallpapers because this article is all about amazing spider-man 2.
If you love the movie amazing spider-man 2 and want to have best wallpapers of amazing spider-man 2 on your Android device then read the rest of article because it is specially for amazing spider-man 2 movie fans.
Amazing Spider-Man 2 Live Wallpapers
Now, you can feel like one of best marvel hero i.e., Spider-man after switching the best official amazing Spider-Man 2 live wallpapers on your Android devices. Are you ready for high-flying, web swinging action directly on your home screen? If not, then you should be…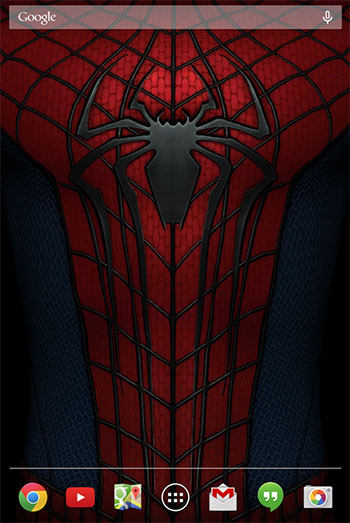 Amazing Spider-Man 2 Live WP is an Android app provide you free version of the Amazing Spider-Man 2 live wallpaper, based on the Marvel / Columbia Pictures sequel, featuring a close-up of Spidey's chest logo on his costume.
In this Amazing Spider-Man 2 Live Wallpapers app you have provided 2 options i.e., free and premium version. Unlocking the premium version can give you live wallpaper featuring a fully animated and interactive 3D model of the ol' web-head, Spider-Man, wearing the spidey costume.