Sometimes we need to add a video within a post or anywhere in the widgets section of our WordPress blog, for this most of us try searching the free video player plugins for WordPress. In this article, we are going to reviewing the top 8 free video player plugins for WordPress. When I myself try the HTML code within my post which actually didn't work. The video were being downloaded on each refresh on the webpage, however when I see that the great majority of WordPress plugins providing great video players, though I realize to write an article about this.
The Top Video Player Plugins for WordPress are Listed Here
1. Secure HTML5 Video Player
The strong and highly secure HTML5 video player which is actually a WP plugin enables to play videos professionally. All the videos can be served privately; pseudo-streamed from a secured directory. The plugin configurations can easily be configured from plugin's settings page just after installing this plugin and can simply be use by inserting short codes within a post. There is also a widget to add the videos inside of footer and sidebars.
How to Use Secure HTML5 Video Player?
1. Download, install, and activate the Secure HTML5 Video Player
2. Goto Settings > Secure HTML5 Video Player

Server
The server it what from where all videos will be served, it means the videos will be uploaded in the same root directory /videos/. Create a folder inside of your website public_html/yourdomain.com/videos with the name videos.

Once the folder is created, all the videos will be stored in it. The plugin supports the shortcodes inside of posts, you can find all shortcodes references on plugin's settings page just installing it. See a demo, as I use this plugin to embed videos inside of my blog posts/pages, and widgets.
DEMO
2. Stream Video Player
Well, another awesome WP plugin for video playing purpose name Stream Video Player and it's a complete video player with tons of features. Easy to use with a tag generator in the WordPress blog post editor, highly supported on iPad, iPhone and iPod touch, and you can also embed the YouTube videos.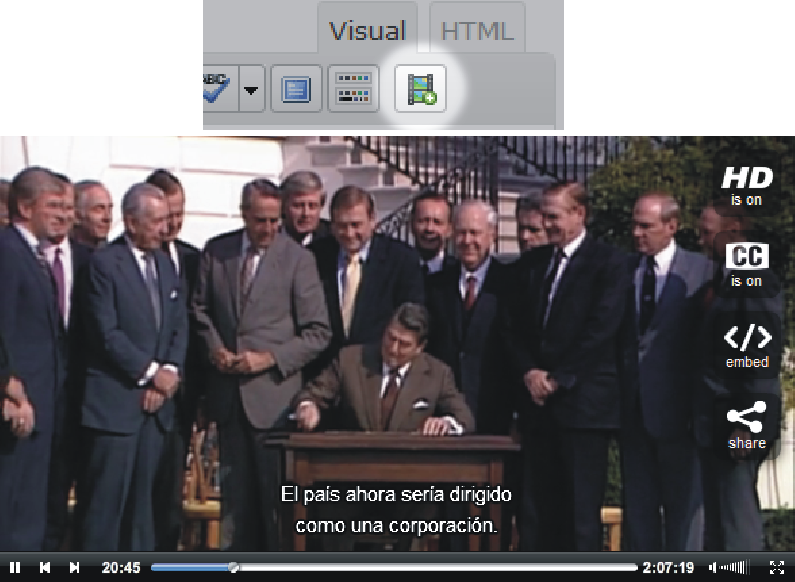 3. HTML5 Video Player with Playlist
The one WP plugin enables you to easily use the video player of HTML5 and adds the video in just a few minutes . As HTML supports in Android, iOS/iPad/iPhone yet in all browsers for example (Firefox, Chrome, Safari, IE and Opera) are compatible with HTML5 Video Player with Playlist plugin. One of the best feature by this simple plugin is that it adds a playlist too.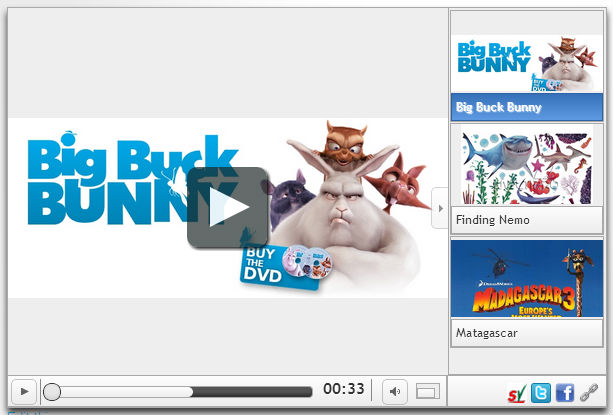 4. Zanmantou Web Audio/Video Player
Zanmantou aims to add an awesome video as well as audio player within your blog posts and pages. However, to add video into a post this plugin provides a wide range of shortcodes that need to be used into WordPress post editor. Zanmantou is a Flash based, high scalable, simply customizable, Video and Audio player.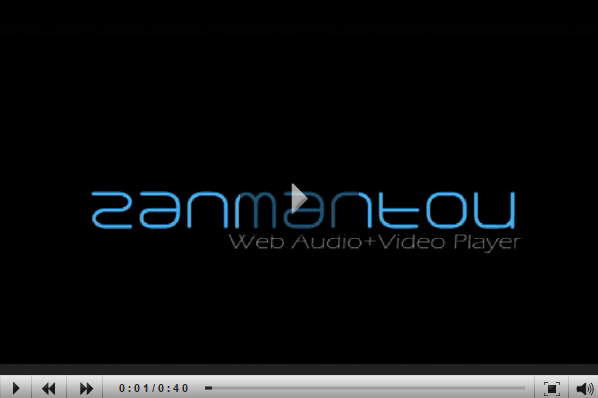 5. Audio And Video Player
Audio and Video Player supported by all major browsers such as IE, Firefox, Opera, Safari, Chrome and mobile devices: iPhone, iPad, Android.
How it Works?
Download by clicking the button below, unzip the file and upload it via ftp client inside of your blog directory /wp-content/plugins/, afterwards activate it from Dashboard > Plugins. Once you activated the plugin goto Settings > Audio and Video Player and create a player. When the player is being created click the blue button from the WordPress post editor and select one of your players and add it to your blog post.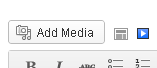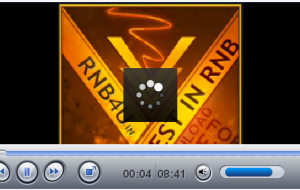 6. WordPress Video Player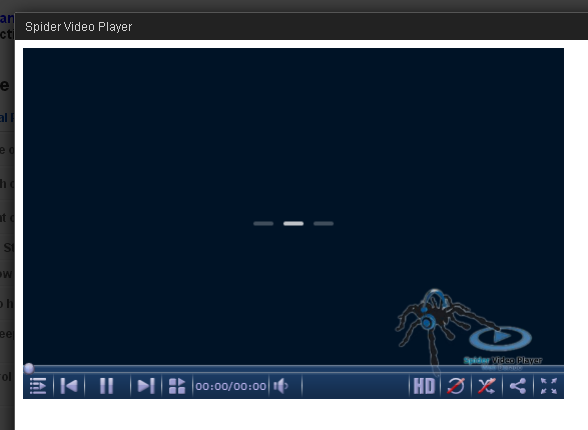 7. CW Easy Video Player
Easy way to insert videos in your WordPress blog using Easy Video Player which is actually a WordPress plugin and embed videos to your blog posts and pages easily. With CW easy video player, you can easy integrate evp-videos just with a short snippet within the content.
8. Responsive Video Light
This will display a responsive YouTube or Vimeo video in pages or posts – anywhere shorttags can be used, including the "text" widget. This plugin only embeds the videos by URL from YouTube and Vimeo easily rather than having the flash containing iframe.
Usage
[php]
For YouTube
[responsive_youtube www.youtube.com/watch?v=f4J7-WR1QOY ]
[responsive_youtube f4J7-WR1QOY]
For Vimeo
[responsive_vimeo http://vimeo.com/56614429 ]
[responsive_vimeo 56614429] [/php]