Easy Captcha WP plugin will let's you add several types of captcha under login, registration, forget password and comment forms on your blog. It simply protect your WordPress blogs from being spammed, and display the captcha for instance. Let me tell you a little bit more about Easy Captcha, it's an ideal solution out there for those who want to try different types of captcha to achieve an optimal site usability and captcha protection ratio.
Currently the plugin supports 3 types of captcha listed below:
Simple image captcha
Hidden captcha
The can easily be display on these forms:
Comment forms
Registration page
Login page
Password reset page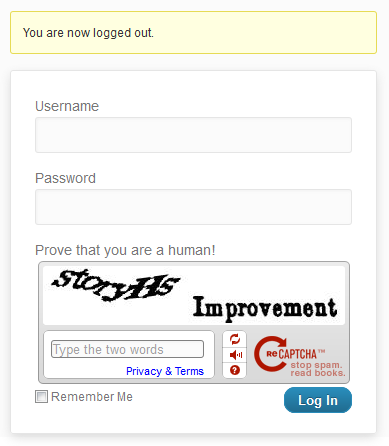 Easy Captcha Plugin Usage
Install Easy Captcha, and activate it in your blog
Test your Easy Captcha installation:
Go to Settings -> Easy Captcha
Simply, checkboxes or Uncheck boxes on the left side for Login, Registration, and Password reset pages
Select the Simple Captcha radio button on the Comments form tab
Uncheck the 'Hide captcha for logged in users'
That's it.