It's a party time for WordPress users because too many plugins have been developed on 4 August, 2013 (It was Sunday by the way). You guys just by now there had been developed many more useful plugins for your WordPress blogs, some of which are social media engagement, easy management for your WP blog, etc. I hope this roundup would be the best roundup ever as compared with the previously published roundups on Softstribe.com.
Featured WordPress Plugin
SMSer SMS Widget – SMSer is really easy to use widget which allows you or your clients to send a text messages to cell phones world-wide from your web-site.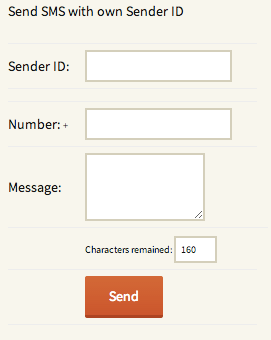 New FREE WordPress Plugins
Add To Content – Place custom content above or below every post and/or page or from a specific category.
Automatic Social Locker – Automatic Social Lock enables you automatic lock content from users until they Like, Plus or Tweet your desired URL
ContactPress – ContactPress is the Responsive Ajax Based Contact Form with User Management.
Envator – Envator plugin display yours envato items in pretty widget.
Email – Email users with custom templates when certain actions happen, such as new posts or updated custom post types and keep a log of sent emails.
EZ Popup Manager – EZ Popup Manager allows you to easily display a simple message box on your WordPress front page.
Foxy Board – Easily Embed and Preview (Mozilla) Firefox Marketplace Apps in a stylish and modern way.
Facebook Embed – Embed posts and images from Facebook!
Facebook Embedded Posts – Add Facebook posts to your WordPress blog.
Facebook Posts Embedded – Permits to add embedded posts from Facebook almost everywhere
Iced Facebook Status Embed – Embed Facebook status/photo/post/video or link in your website with standard wordpress embed format.
InsideMy.co Content Creation and Marketing – Start creating enagaging unique content in no time using InsideMy.co! We make content creation for your business easy and fun!
IFS Seo Simple – Purpose of this plugin is to do some simple on site search engine optimization.
Lazy SEO – This plugin will help automatically optimize a site for SEO best practices using a specific set of keywords and locations.
Metronet Embed Facebook posts – Description: Easily embed Facebook posts into your pages
MW Theme URI Shortcode – MW Theme URI Shortcode to make a shortcord outputting theme directory uri.
Numeric Slugs – Use post titles and slugs made of only numbers.
OneClickPublish – This is a very basic plugin to simple toggle the status of your posts between publish and post
PressBooks – Simple Book Production
Sane Widget Sidebar Management – Manage one sidebar at a time to maintain widget sanity.
SendGrid – Email Delivery. Simplified.
Simple Comment Editing – Simple Comment Editing for your website.
SoundSt SEO Search – This plugin allows the editors to search posts/pages with the specific SEO title.
Sorting WooCommerce Lite – Sorting WooCommerce Lite edition allows you to change the labels of the default sorting dropdown menu options or hide the sorting menu completely.
UntraceMe Dereferer Service – Create anonymous links for your articles, pages or posts.
Voce Performance Tools – This plugin provides numerous performance tools and functionalities to assist in developing high performance WordPress themes
WordPress Facebook Post Embed – WordPress Plugin for embedding Facebook posts into WordPress blog
WP Cloudy – WP Cloudy is a powerful weather plugin for WordPress, based on Open Weather Map API, using Custom Post Types and shortcodes, and much more.
wpmanagerpro – wpmanagerpro plugin allows you to remotely manage your WordPress sites from one dashboard.
WP Last Modified – Show Last Modified date in your WordPress Posts and Pages.
WP Fastest Cache – The simplest and fastest WP Cache system
Woocommerce Product Payments – This plugin for woocommerce lets you select the available payment gateways for each individual product.
X Forms Express – Build forms in seconds using this extremely user friendly form creator which includes some amazing features!
New Updated WordPress Plugins
Automatic Quotes – Get new interesting quotes delivered daily to your website.
Music Request Manager – Allows people to add their music requests online for DJs, skating rinks, clubs, and more. Use shortcode [music-requests] to generate user and admin panel
New PREMIUM WordPress Plugins
1. Ultimate Weather – Ultimate Weather by Inceptive Design Labs provides an easy way to create and display weather widgets in your website.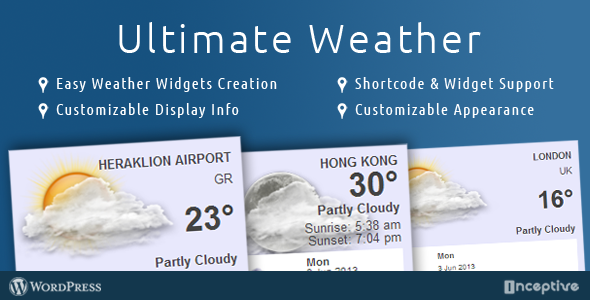 2. WP Full Stripe – Full Stripe is a WordPress plugin designed to make it easy for you to accept payments and create subscriptions from your WordPress site.
3. Custom Author Box – Give an identity to your single or multi-author WordPress website with Custom Author Box!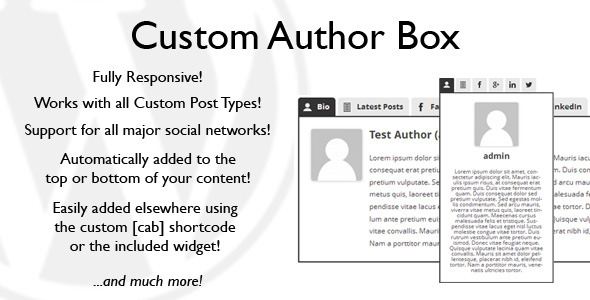 4. BugMeBar – A simple little notification plugin – BugMeBar lets you add a message to the top of the screen which a user can dismiss. You can use a cookie if you like so that the notification bar can stay gone once the website visitor has clicked close.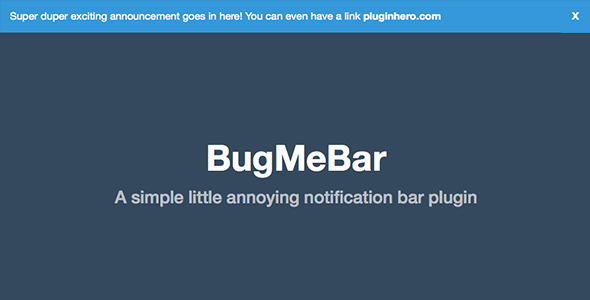 5. WooCommerce User Discount – Enables you to set custom discount for registered and logged in users. This will bring more customers to register (to get the discount).
6. WordPress Instagram Photo Gallery – This plugin allows you to show the last photos of an Instagram user or tag and comes with several options to configure and widgets ready for your sidebar!
7. Responsive CSS3 Pricing Tables WordPress Plugin -Simple and unique style for pricing tables now in form of a WordPress plugin. Styles to choose are Light and Dark, with possibility of choosing 12 different colors for each of the style.
8. Roll link WordPress Plugin – quickly add a 3D rollink link effect to your WordPress blog. Just install – pick colors – and have fun!