If you are looking to add an abstract triflat theme on your Sony Xperia Android device because it looks so minimal and overwhelming when applied on any Sony Xperia Android device. People are crazy about triflat designs and they are download triflat designs from google to make them as their screensavers and wallpapers. If you are also looking for triflat theme for your Sony smartphone then you are on the right page. Here you will find abstract triflat Xperia theme Android app which gives you up to dated wallpapers, screensavers for triflat designs.
Xperia theme is a new way to make your Sony Xperia™ device truly personal. Download gorgeous and high quality themes developed uniquely for your Xperia™ smartphone. Change up to 270 graphical assets in a fully integrated and easy-to-use experience.
Abstract Triflat Xperia Theme for Android
You can see what abstract triflat Xperia theme Android app gives you besides triflat designs.
Up to 270 graphical assets
Including Launcher and Lockscreen Wallpapers, Xperia™ Home, System UI, System Colors, Platform Components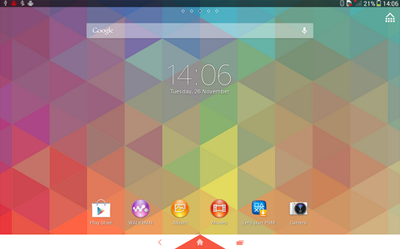 Just install Xperia™ theme – Triflat Android app on your Xperia Android device and start enjoying this new abstract triflat Xperia theme on your Xperia device. Yeah, that's really nice.