Start using Akismet today to block the comment spam on your blog for free. Say goodbye to comment spam using Akismet which actually a WordPress plugin. It checks all submitted comments in your blog and add the comments into spam list automatically if they look like spam. In this article, we'll tech you how Akismet can be use in your blog for free. How do we get free API key to activate Akismet plugin on your blog?
Key Features
The spam comments can easily be seen that are caught by the plugin, and simply can unspammed by a moderator
Links will be highlighted in the comment body as misleading links
The moderators can see the number of comments that are approved on each user
To help and improve the accuracy spam and un-spam reports now include more information.
Block Comment Spammers Using Akismet
1. Install and activate Akismet in your WordPress blog
2. Now you can see a message on the top of the admin panel that:
Akismet is almost ready. You must enter your Akismet API key for it to work.
Or go to Plugins > Akismet Configuration and click the link Get your key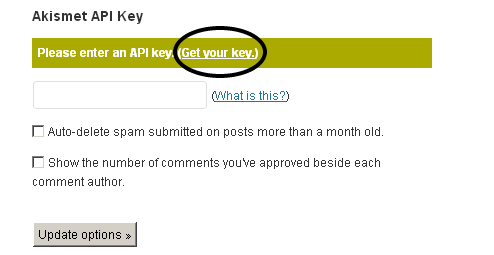 3. On the next page click the button that says Get an Akismet API key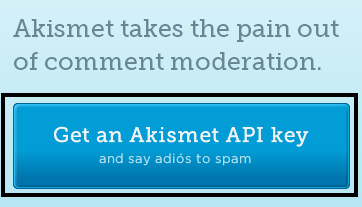 4. Choose the Personal Account which starts from $0 – $120/yr, and now fill out the contact info along with the price you want pay yearly just scroll the pricing bar to zero because we want to use Akismet as free.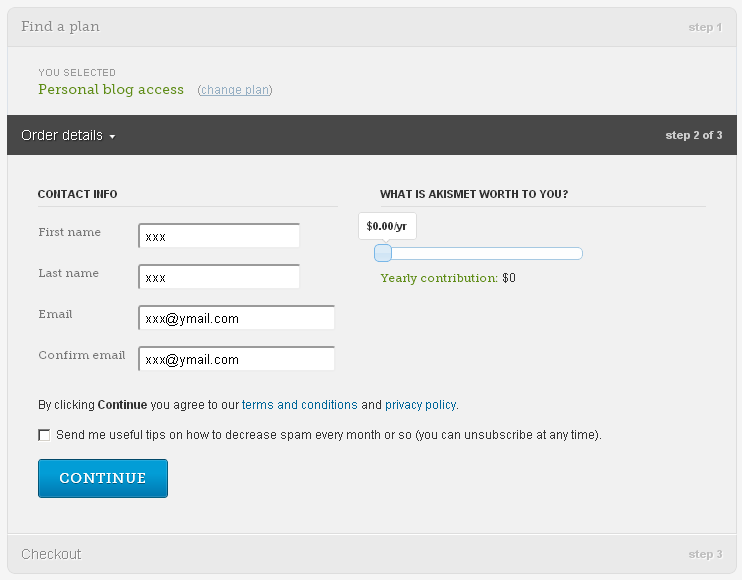 5. Check your email inbox to get the Akismet API key and simply add that API key in your Akismet Configuration page. After doing this the Akismet will working fine with your blog, like this: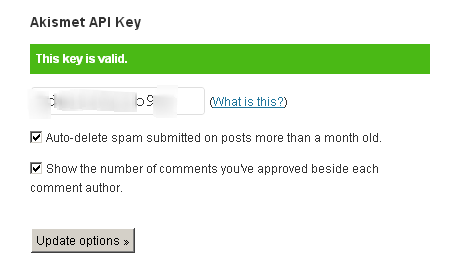 To find how many spam were caught, go to Plugins > Akismet Stats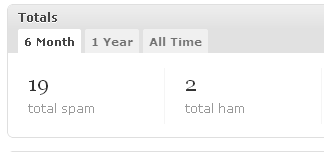 That's it…