(Last Updated On: January 21, 2017)
Who doesn't love Super Heroes? I know we all do. We all used to dream of becoming one in our childhood. Actually our early days were spent amongst these heroes. Watching them in movies and cartoon. Reading cool comics in magazines and playing 3D addicting games. Begging our parents to buy super heroes clothes and toys. And, the truth is we still love them. We still buy tickets to watch the movie in Cinemas. We still want to play their games. If you have an Android phone then you're on right place. You can now become any of your favorite superhero with these best superhero android games.
Whether it is Superman or Batman? Spiderman or Ben 10? Avengers or Iron Man? You can get all of them here in the list of Top 20 Best Superhero Android Games. We have made the list after thorough research. All the best superhero android games, available on the Google Play, are here for free. You should through the description, features and screenshots of each every app. And then download the ones you like. If you are a fan of playing games, you can download racing games from the list of 50+ Best Android Racing Games.
Note
Before we go through the details of games, read this carefully. We have compiled the list on the basis of :-
Google Play Store Ratings
Number of Download of Each Game
User Reviews
Some of the games are extremely lightweight and can easily run on the lower versions of Android. Whereas, some of them require good android phones with latest versions of Android. Read the details well before downloading any game. Also, if you think we missed any of the game you want here. Comment and then let us know. We will definitely add it to the list to make it even better.
Best Superhero Android Games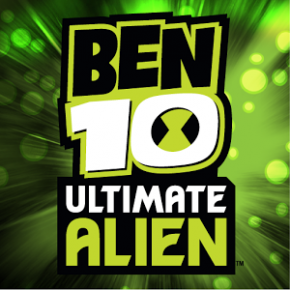 Ben 10
'Ben 10 Xenodrome' is the best Ben 10 game available on Play Store. Feature packed and highly addictive. Realistic sounds and HD Graphics will never let you get bored. Select any game mode from solo, story or battle and start your Ben 10 experience now. Discover your alien powers and conquer the world. Become any of the alien from Rath, Ultimate Humungousaur, Waterhazard, Ampfibian, NRG, Armodrillo, Ultimate Swampfire, Ultimate Big Chill and Ultimate Cannonbolt and beat all the evil enemies.
Features
Intelligent and fun control system
Level up your alien forms
Original Turn-Based Battle System
Play as 9 different Alien Forms
8 Stages to do battle in
Incredibly fun endless gameplay!
Battle against 15 different foes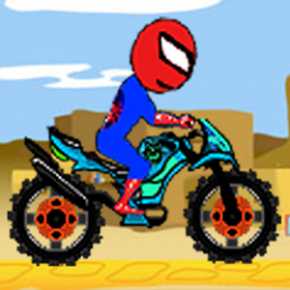 Spider man Motorbiker Game
Now climb the hill with the Spider man Motorbike. The gameplay is quite simple but very exciting as well. You are on your motorbike and have to climb the dangerous cliffs and hills. The standout feature of this app is that its very very easy to play. You just have to tap the arrow keys to control your bike. So download the game and take your spiderman to the a new journey.
Download Spider man Motorbiker Game Game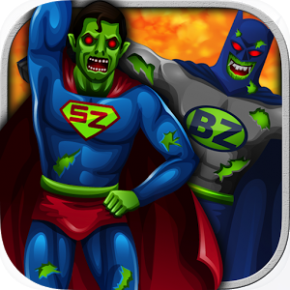 Zombie Superhero game for Kids
Your favorite superheroes are dead now. Its the time for zombies to take the charge. Select your favorite superhero zombie from Captain Z, Bat Z, Iron Z, Spider Z and finally Super Z and start a world tour with it. Your job is to take your zombie as high as you can in the sky and to avoid the fire and other hurdles in your way. Mad villains are also there to make your journey difficult and exciting.
Top Features
6 challenging levels.
Simple touch Arcade gameplay
Awesome music and graphics.
Tons of Power ups to keep you going
Download Zombie Superhero game for Kids Game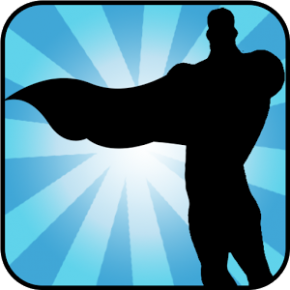 Subway Superman Run
Subway Superman Run is a very exciting and fun game to play wherever you are whenever you want. Your Superman is on Jupiter. As the name tells, it is an endless running game with difficult hurdles in your way. Are you skillful enough to overcome the obstacles? Download the game and see it yourself. A good thing about this game is that its game play is very simple. You just have to swipe+tilt to move your Superman.
Download Subway Superman Run Game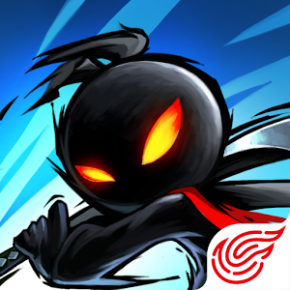 Speedy Ninja
Another exciting endless running game having 4.2+ Google Play rating and 50,00+ downloads. Use you skills and run across the difficult track. Avoid the hurdles and destroy the monsters. Collect the coins and guess what? You can buy new characters. Get new weapons and upgrade your ninja. Realistic sounds and graphics will make your journey extremely fun and enjoyable.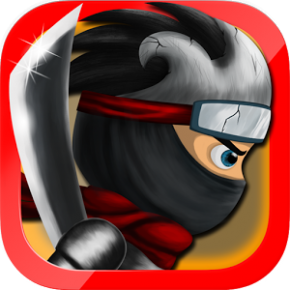 Ninja Hero – The Super Battle
Ever dreamt of becoming a Ninja? Fulfill your dream by downloading this free 'Ninja Hero – The Super Battle.' Gp through the difficult levels and end your career. You have to save your mother and also have to kill your enemies in your way. Run, fly, jump and do much much more. Master your fighting skills and upgrade your ninja. The 7 difficult levels will never let you get bored. Collect coins and buy cool new items.
Download Ninja Hero – The Super Battle Game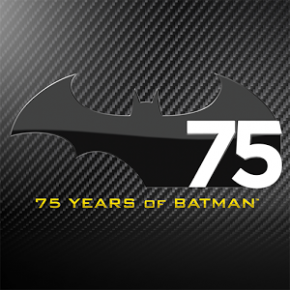 75 Years of Batman
Bring the Batman to Life! The prime purpose of this game is to bring the batman where ever you are. Capture the batman where ever you are whether in your room or in park. The VR and AR mode allows you to have real batman next to you.
Download 75 Years of Batman Game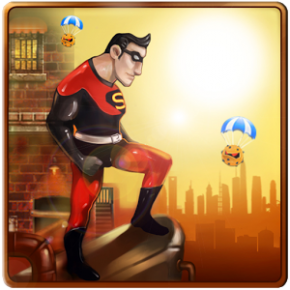 City Jump
Extremely lightweight and addictive game with 100,000+ downloads on Google Play Store. Your task is to jump through the city with your favorite superhero. Not as easy as it sounds. There are many obstacle in your way that you have to avoid carefully. You also have to kill your enemies or they might kill you. Are you sharp enough? Download the game and see it yourself. The top features of this app are :
Lightweight
Smooth Operation and No Lag
Highly Addictive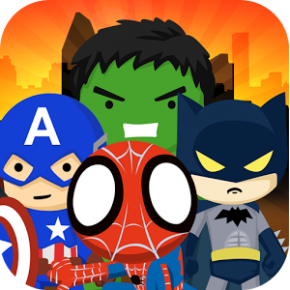 SuperHeroes Jump
All your favorite superheroes in one game. Superman, batman, hulk, spider man, iron man etc. all are here. Yes! That is the beauty of this game. The theme of this game is quite simple which makes it best for children. You just have to collect balloons and jump higher and higher. Earn coins on your way and buy new items like rockets and characters etc. Compete against the world on the Leaderboard online feature.
Download SuperHeroes Jump Game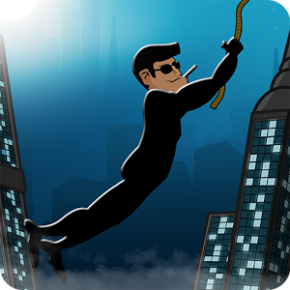 Spider Man Fly
Casual, addictive and fun are the three best words to describe this game. A must try out game if you love Superman or Superwoman. You have to fly along the rope through the city, all day and have to prove the world that you are a real superhero. Earn lots of coins and buy items like ropes, jet packs etc. The top features of this app include full screen display which makes it perfect for all devices including android tablets. Smooth animations and easy to play. Overall 5 characters, 9 ropes and 10+ cities that you will have to unlock. Its free and always will be free.
« Previous
1
2