(Last Updated On: October 16, 2015)
Icon packs gives an Android user to modernize the look and the icons of Android device by just installing an app. Icons packs comes with material design, flat icons, calendar, weather widget and more interesting stuff and all in just an application. People love new icon packs and Android themes when it comes to customize the Android device to look professional.
If you are looking to modernize your Android device then you are lucky to have the best Android icon packs apps here and the best part is 'they're all free'. I have seriously compiled good list of Android icon packs apps on the basis of google play store rating.
Best Icon Packs for Android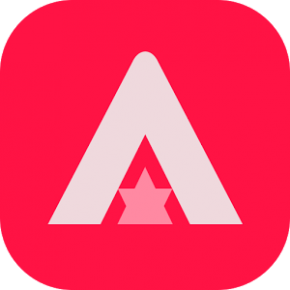 Adastra Icon Pack
Adastra is modern looking, flat, colorful and minimalistic icon pack that uses no shadows, no gradients, no black, no white. All the icons are equally shaped and fully optimised to reduce the size of the app.
Download Adastra Icon Pack App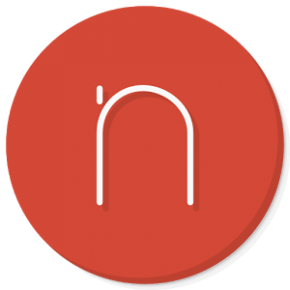 Numix Circle icon pack
Numix circle icon pack is a free and open-source high resolution icon pack that you can easily install on your Android smartphone/tablets and use with plenty of launchers. All the icons are transformed in circular shape and pack utilizes the use of insets, drop-shadows and subtle gradients.
Download Numix Circle icon pack App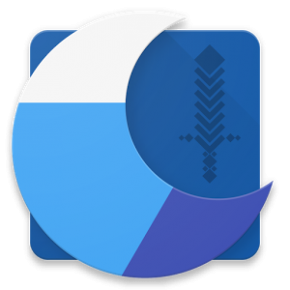 Moonshine Icon Pack
Moonshine icon pack Android app gives you a new and unique way to modernize your Android smartphones or tablets. Moonshine is a unique material design dashboard application that supports Muzei Wallpaper with 925+ vector designed icons that are made in XXX-HDPI – 192×192 with 28 homemade wallpapers.
Note: To use moonshine icon pack in your Android device you must have to install a custom launcher i.e., Nova, Apex, Action, GoLauncher, etc.
Supports: Nova, Apex, Smart, Unicon, ADW, Aviate, Action Launcher, Next, Holo launcher, GoLauncher, Solo Launcher, Atom Launcher, KK Launcher, Flow Home Beta and Inspire Launcher.
Download Moonshine Icon Pack App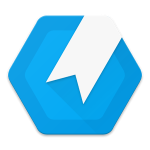 Polycon Icon Pack (Beta)
If you have been using Android then you probably know that you can simply install an Android app to change the icons on your smartphone and similarly Polycon icon pack beta is an great Android app that helps you to add beautiful, flat and material icons. Polycon is a new icon pack and it's here to bring your device a fresh new look.
Download Polycon Icon Pack (Beta) App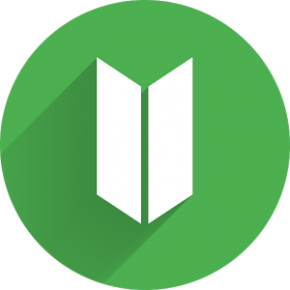 Rondo Icon Pack
If you are looking to mordernize your Android smartphone with newly created circle high quality icons then you should probably try rondo icon pack Android app which will help you to add simple circle-based icons with a long gradient shadow.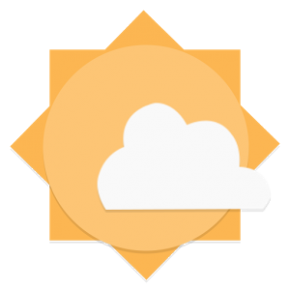 Sunshine Icon Pack
Sunshine icon pack is inspired by material palette and you will get a good looking icons on your Android device.
Note:A custom Android launcher is required if you want to run Sunshine Android icons pack on your Android smartphones/tablets. You may choose the best Android launchers here: 10 best Android launchers
Download Sunshine Icon Pack App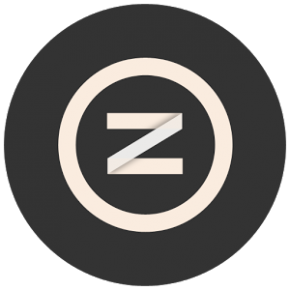 Zolo icon pack
Zolo icon pack for all Android devices out there and supports all major launchers with cool wallpapers. Zolo contains 750+ cool icons.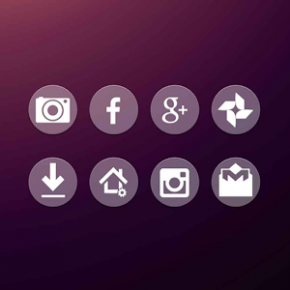 GEL Icon Pack
GEL is an Android KitKat theme that features more than a 1000 icons with 6 cloud wallpapers (Muzei support). A dynamic calendar, custom skin, dock and Search icons tool is added.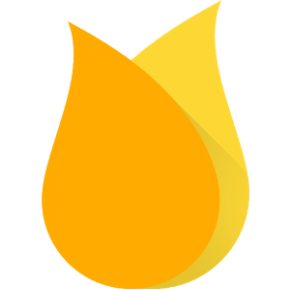 Glim Free Icon Pack
Glim icon pack built with a soft long shadow with vibrant colors out of the material color palette. You can simply use Glim pack of icons to modernize your Android device easily. Yet each icon has it's individual form to spice up your Android device's home screen. Glim Android icons app also provides an incredible amount of high-quality alternatives beside the normal themed icons.
Download Glim Free Icon Pack App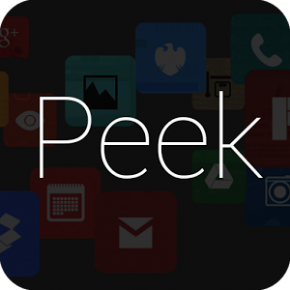 Peek Icon Pack
Peek Icon Pack is a simple and balanced solution to your home screen. The design of popular icons are reduced to their simpliest form while combined with subtle imagery of the apps themselves to create minimal yet engaging icons.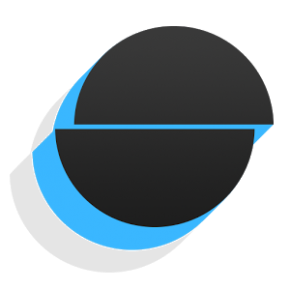 Silhouette Icon Pack
Silhouette is a very unique stock icon shapes pack, sporting dark glyphs with a special colored drop shadow along with another shadow that gives the appearance of 'floating' icons. With more than 800 uniquely designed icons, a unique dashboard application with icon request, cloud-stored wallpapers with HDPI quality 512x512px, then resized to 192x192px (XXXHDPI) and dynamic calendar support and much more… Android 5.0+ lollipop ready icons includes glyphs to match the new material design introduced by Google for Android Lollipop. You might wonder that each icon is well-crafted to ensure no quality loss when viewed on any Android device.
Download Silhouette Icon Pack App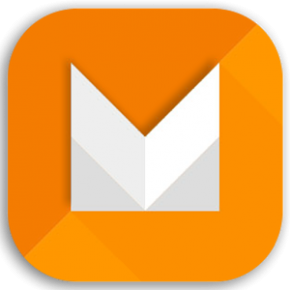 marshmallow – Icon Pack HD
marshmallow icon pack is a subtle, minimalistic & elegant theme created after months of hard work.
It adds the liveliness of icons back to your device.
This is Theme ONE HD. This is an icon pack for many Populars Launcher such as Apex Launcher, Nova Launcher, ADW, Holo, Go launcher, Action Launcher, and others.
Download marshmallow – Icon Pack HD App
1
2
3
Next »