Multiple is jQuery plugin that displays the progress in percentage in a more visually striking way than horizontal progress bar. Multiple jQuery Percentage Loader jQuery plugin is easy to use, quick and simple. It's built-up with HTML 5 canvas for a rich graphical appearance and this entire jQuery plugin is compressed within 10kb. It's open source (BSD licensed) and available with instructions on BitBucket [here].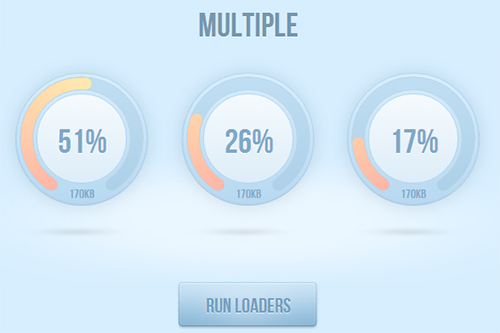 This plugin also gives you the options to use the percentage loader as a controller by clicking and dragging on the widget. As I did: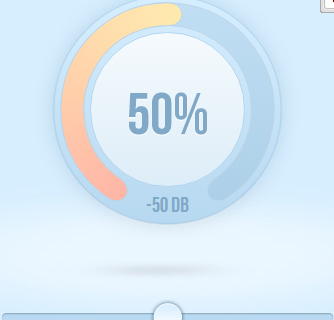 To download this jQuery Percentage Loader, click here.